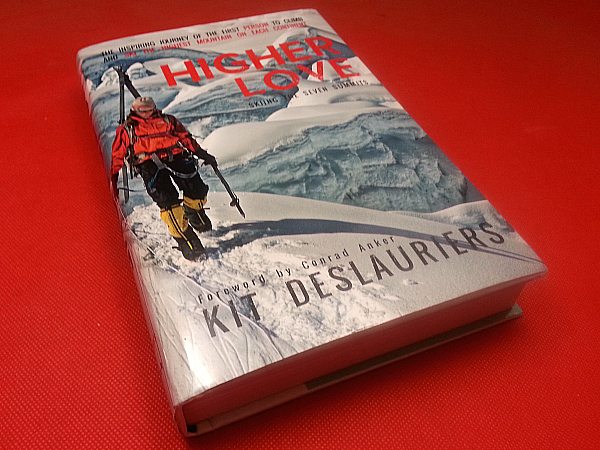 Are you ready for some inspiration from a woman who has pushed limits, challenged herself and gained insight and perspective along the way?
I have never been a skier, but have great respect for the skill and courage that athletes like Kit DesLauriers demonstrate.
After winning the World Freeskiing Championship two years in a row, she set her sights on a personal goal that no other man or woman had achieved. She wanted to climb and ski the highest peak on each of the seven continents.
This journey was an amazing accomplishment and, of course, impacted her personally in unexpected ways. In addition to the challenges of climbing up the mountains, there was the challenge of the ride back down.
The book is fascinating. As a non-skier, I enjoyed it. Those of you who do ski or participate in other adrenaline inducing sports will probably enjoy it even more.

Higher Love

Skiing the Seven Summits
by Kit DesLauriers
isbn 978-1941729014
Pub. date 2/10/15
Description: "Centered on her quest to climb and ski the "Seven Summits," Higher Love is a hero's journey, rich with personal insights, life-threatening consequences, and a thrilling crescendo. Spanning seven continents in just two years, this is Kit's personal account of the secret journey that would change her heart and her life forever. From braving Antarctica's bone-chilling temperatures to trudging through an African rain forest, from corn snow on the continental slopes of Australia to blue ice on Everest, Kit leads you up each mountain and gives you a heart-racing ride back down. This candid, fast-paced story shows how inspiration, teamwork and honoring our true nature blazes the trail to every summit, on or off the mountain."
Enter daily through the Rafflecopter giveaway form below: