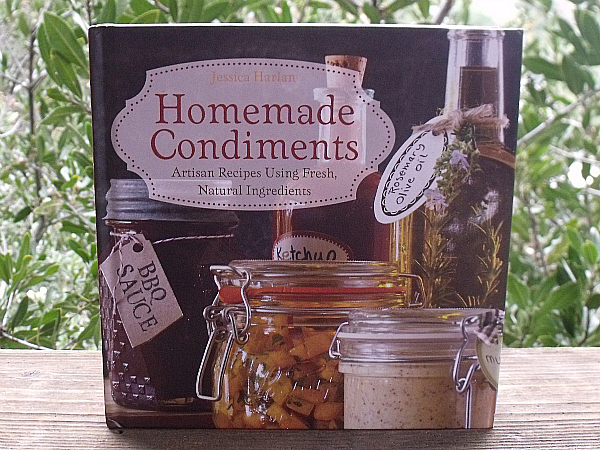 Condiments do not have to come from a jar that you find on a shelf in the grocery store. It's possible and easy to make your own using your favorite fresh and natural ingredients. It can turn an ordinary dish into something unique and special!
In Homemade Condiments, Jessica Harlan teaches us how to make a variety of sauces, dressings, relishes, salsas, vinegars and more. She includes homemade versions of basics (ketchup, mustard, mayonaise…) along with creative twists on the usuals. You can make the condiments to use yourself, serve to guests or even to give as gifts.
Homemade Condiments: Artisan Recipes Using Fresh, Natural Ingredients

by Jessica Harlan
isbn 978-1612432236
Pub. date 12/3/13
Description: "This beautiful book, comprehensive in its coverage, tells how to take fresh produce, herbs, and spices and turn them into delicious condiments one can use on something as simple as a hot dog or as elegant as a filet mignon. Chemical- and preservative-free, these recipes are more delicious and far healthier than anything bought prepackaged."
Here are a few of the condiments that are featured in the book:
Curried Ketchup

Champagne Dill Mustard
Green Chile Sauce
Avocado Goddess Dressing
Pear Chutney
Hot Fudge Sauce
The photographs are beautiful and the instructions are clear. Most of them are very simple to prepare.
CONNECT – You can like Ulysses Press on Facebook and follow them on Twitter.
Enter daily through the Rafflecopter form below: