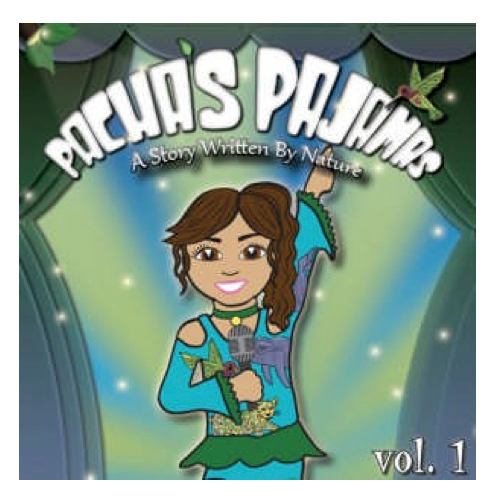 Pacha's Pajamas is a fun musical journey that feels like a fun filled party! The music is a compilation of musical styles and genres performed by a variety of artists including MC Fireworks, Cheech Marin, Yasilin Bey, Talib Kweli, A-natural and others.
The music tells the story of a little girl named Pacha. She has magical pajamas that give her superpowers and take her on imaginary adventures at night. Through her dreamworld, she learns that she has the power to make positive change in the world even when she's awake. Her adventures will inspire kids to make a difference in their own lives and the world around them.
Pacha's Pajamas
A Story Written By Nature CD

Volume 1
Release date 9/25/12
The Volume 1 CD includes 15 inspirational tracks:
Pacha's Theme

Magical Pajamas
Into the Dream
All Things Can Change
Greatest Festival Ever
Welcome to Pacha Jamma
BBCanemones
Native Superhero
Occupy Pacha Jamma
Wakeup Everybody
Butterfly Life
Coyote News Network
Horses Don't See Colors
I Found My Music
Faux News
Pacha's Pajamas is great for kids, but the music will also appeal to older generations. It can leave you feeling empowered to be a good person.
Enter daily through the Rafflecopter form below: