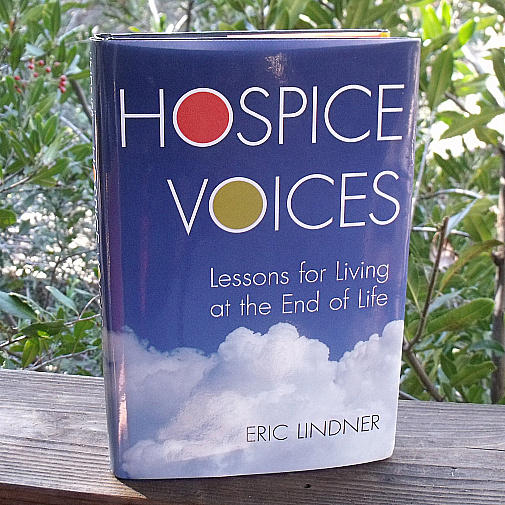 Hospice Voices is a fantastic book that can give comfort to those who are facing the end of life and those who love them.
Eric Lindner isn't a professional. He's a volunteer who finds fulfillment in helping others at the end of life. This is a tough and emotional job, that I'm not sure I'd be up to. Thankfully, he and others like him are available to help patients and families time and time again.
He shows compassion, gives assistance, talks and listens. As difficult as it is to know that the end is near, he finds satisfaction in his volunteer work and learns and grows from the experience.
This is an emotional read full of touching moments, love, laughter and sadness. I'd recommend it for anyone who is now or will be soon going through this with a loved one.
Hospice Voices

Lessons for Living at the End of Life
by Eric Lindner
isbn 978-1442220591
Pub. date 10/6/13
Description: "As a part-time hospice volunteer, Eric Lindner provides companion care to dying strangers. They are chatter boxes and recluses, religious and irreligious, battered by cancer, congestive heart failure, Alzheimers, old age. Some cling to life amazingly. Most pass as they expected. In telling his story, Lindner reveals the thoughts, fears, and lessons of those living the ends of their lives in the care of others, having exhausted their medical options or ceased treatment for their illnesses. In each chapter, Lindner not only reveals the lessons of lives explored in their final days, but zeroes in on how working for hospice can be incredibly fulfilling."
Enter daily through the Rafflecopter from below: