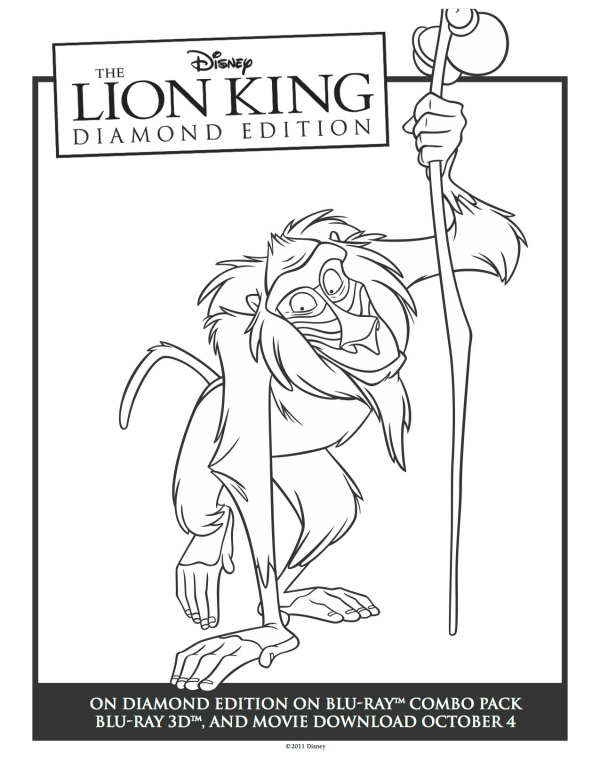 Rafiki Coloring Page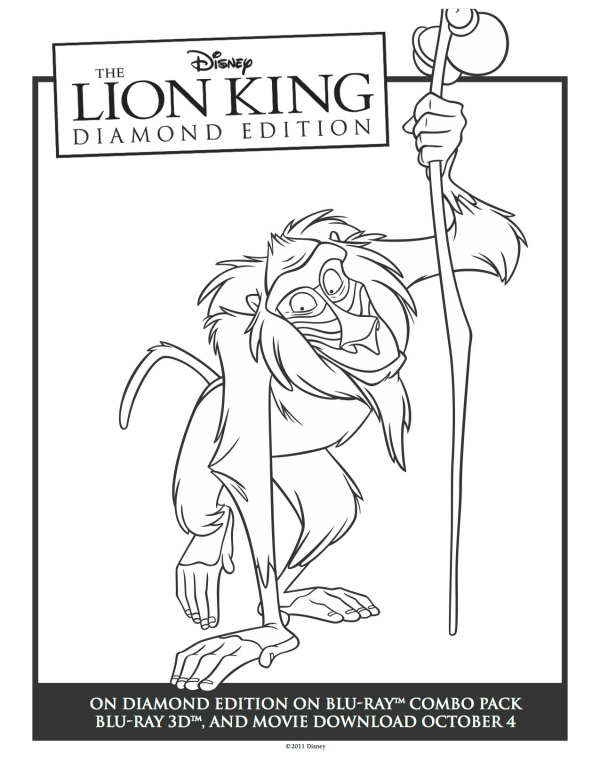 Wise Rafiki plays an important role in The Lion King, so kids can have with the free printable coloring page.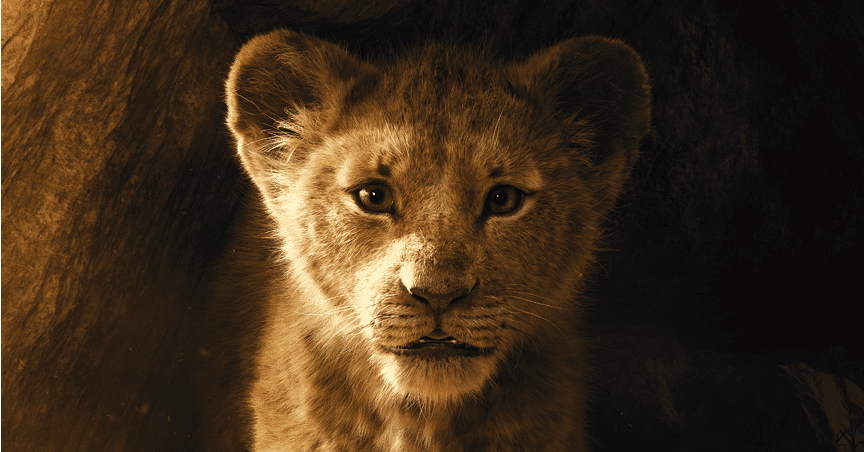 Disney's "The Lion King, directed by Jon Favreau, journeys to the African savanna where a future king is born.
Simba idolizes his father, King Mufasa, and takes to heart his own royal destiny.
But not everyone in the kingdom celebrates the new cub's arrival. Scar, Mufasa's brother—and former heir to the throne—has plans of his own.
The battle for Pride Rock is ravaged with betrayal, tragedy and drama, ultimately resulting in Simba's exile.
With help from a curious pair of newfound friends, Simba will have to figure out how to grow up and take back what is rightfully his.
Check out my easy Lion King paw print OREO recipe, so you can make some tasty Disney inspired treats.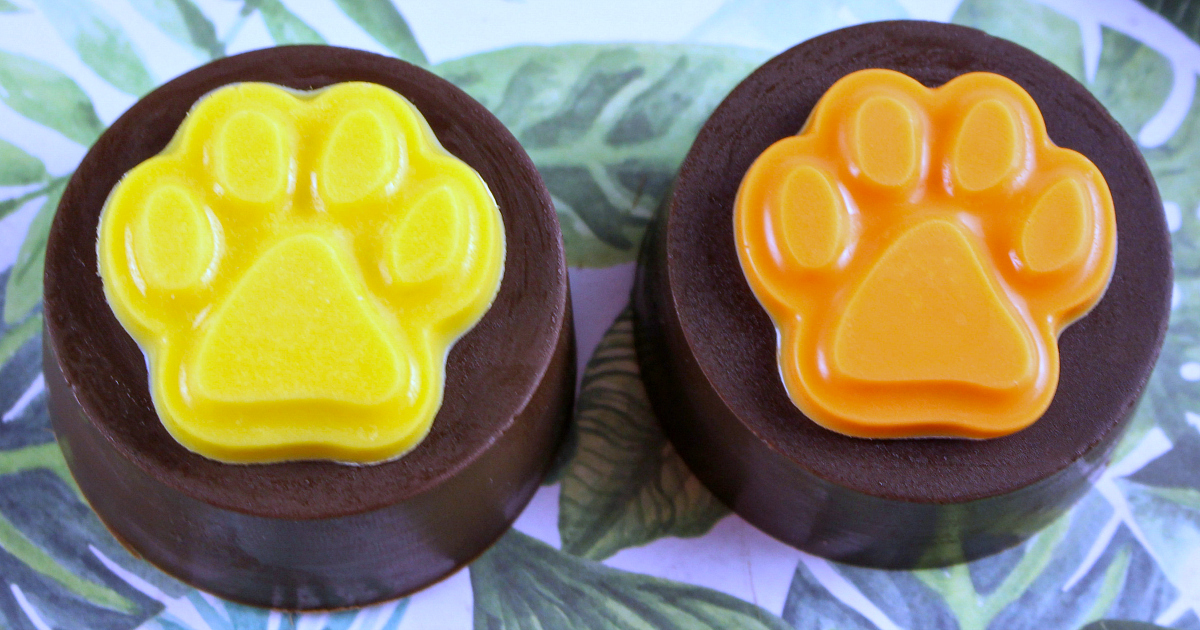 Click HERE to download the free printable Rafiki coloring page, so your kids can create some Lion King magic at home.