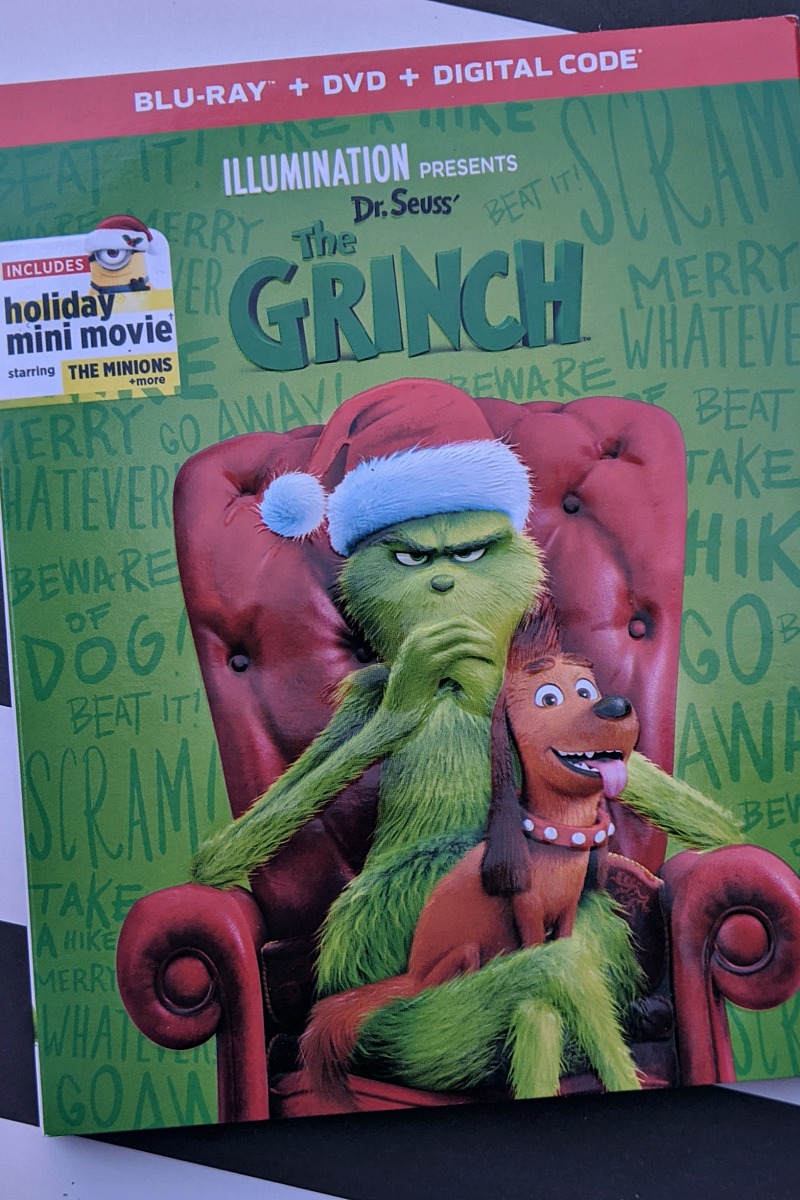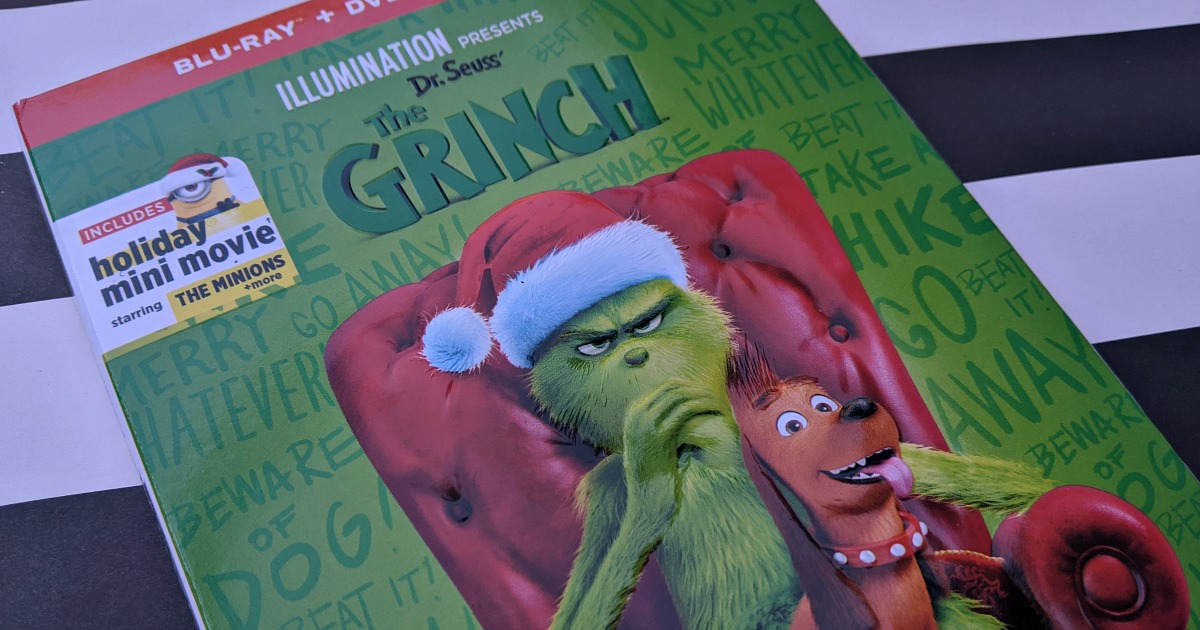 Tis the season for holiday movies, so I was excited to add Illumination Presents The Grinch to my Christmas movie collection.
When I was first learning to read, Dr. Seuss was my favorite author.
I read his books so often that I memorized many of them, and The Grinch was one of my favorites.
Dr. Seuss' style is entertaining, but it is the message of The Grinch that warms my heart each holiday season.
This new movie version is definitely inspired by the original story, but it doesn't attempt to recreate the magic of the original TV special.
There are similarities, but this is uniquely modern.
Cindy Lou Who is an adventurous girl with a big heart, so she is a big part of the story.
The original message from the storybook remains, but there are other modern lessons, as well.
You'll recognize many of the voice actors including:
Benedict Cumberbatch
Rashida Jones
Pharrell Williams
Kenan Thompson
Angela Lansbury
There are bonus features with The Minions, so you will definitely want to watch those, too.
Official Trailer
Universal Pictures Home Entertainment
Rated PG
Release date 2/5/19
Synopsis
Illumination and Universal Pictures present The Grinch, based on Dr. Seuss' beloved classic.
The Grinch tells the story of a cynical grump who goes on a mission to steal Christmas, only to have his heart changed by a young girl's generous spirit.
Funny, heartwarming and visually stunning, The Grinch is fun for the whole family!
Check Out These Grinch Free Printables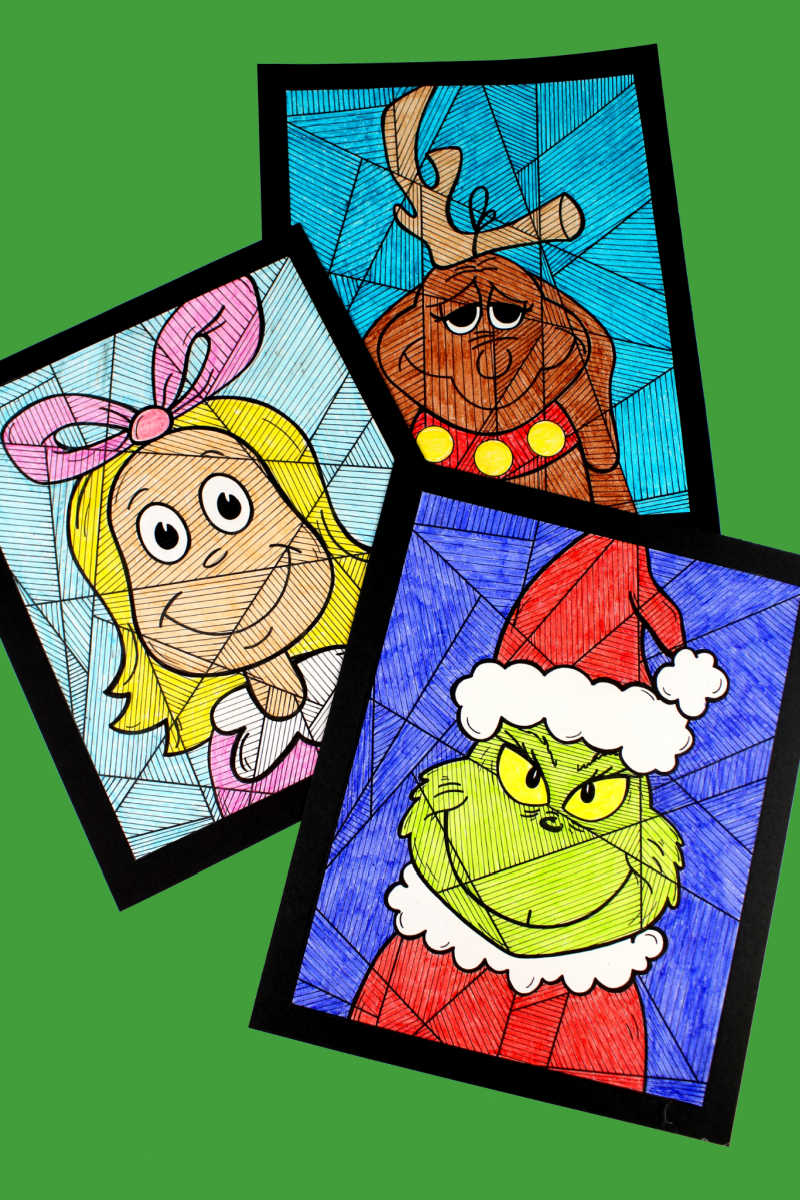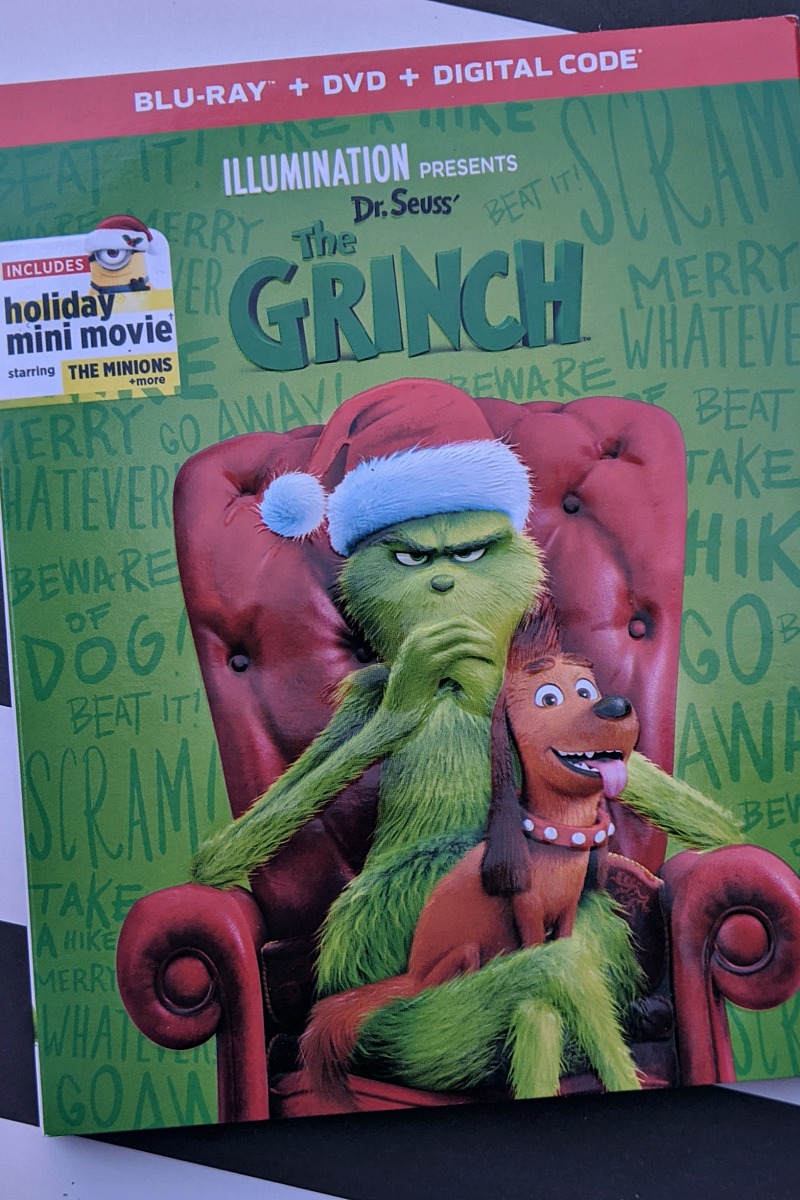 Take a look at my other entertainment articles, so you can keep up with the latest TV, movie and book news.
For more seasonal fun be sure to check out my free printable Christmas crafts.