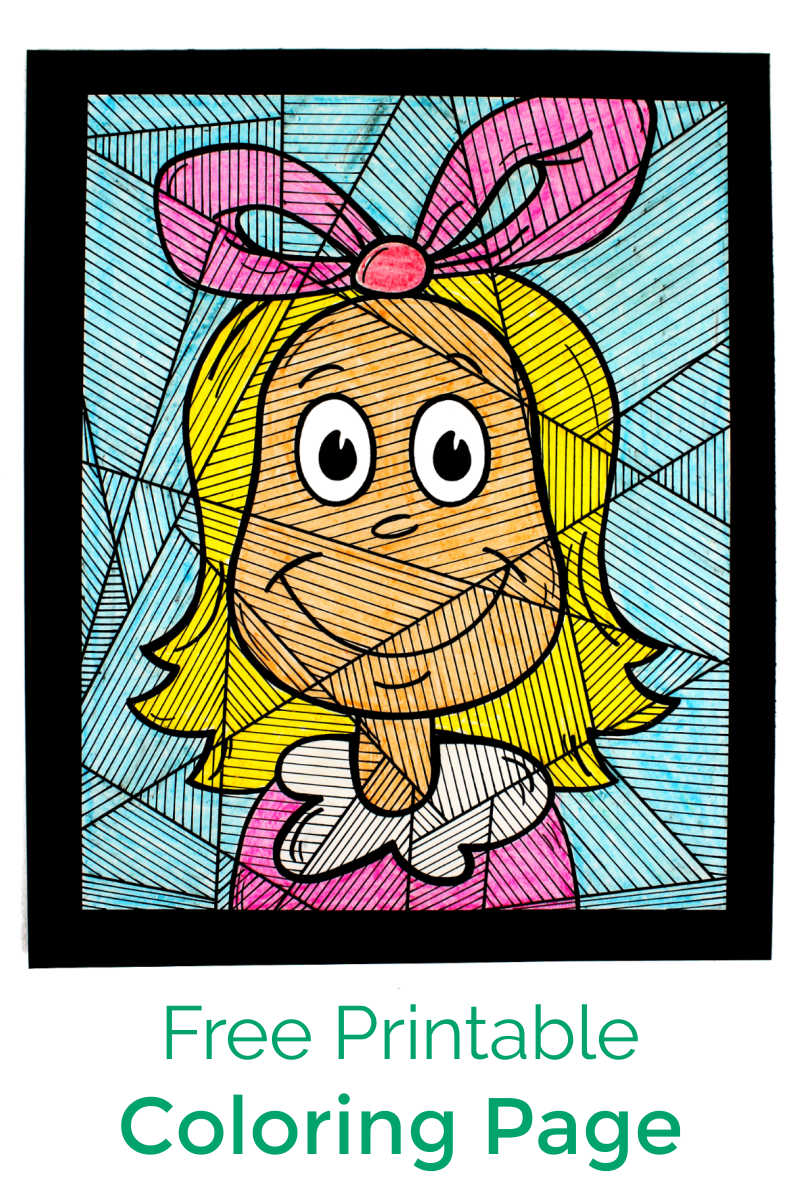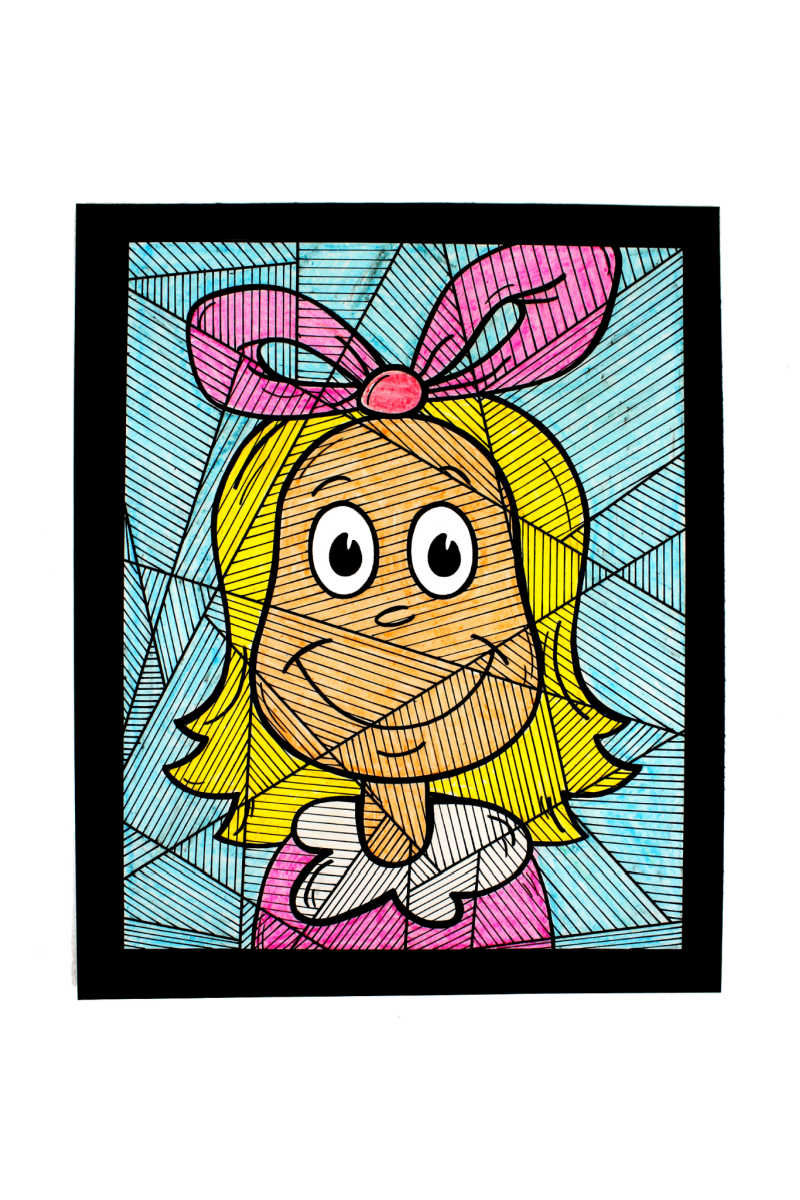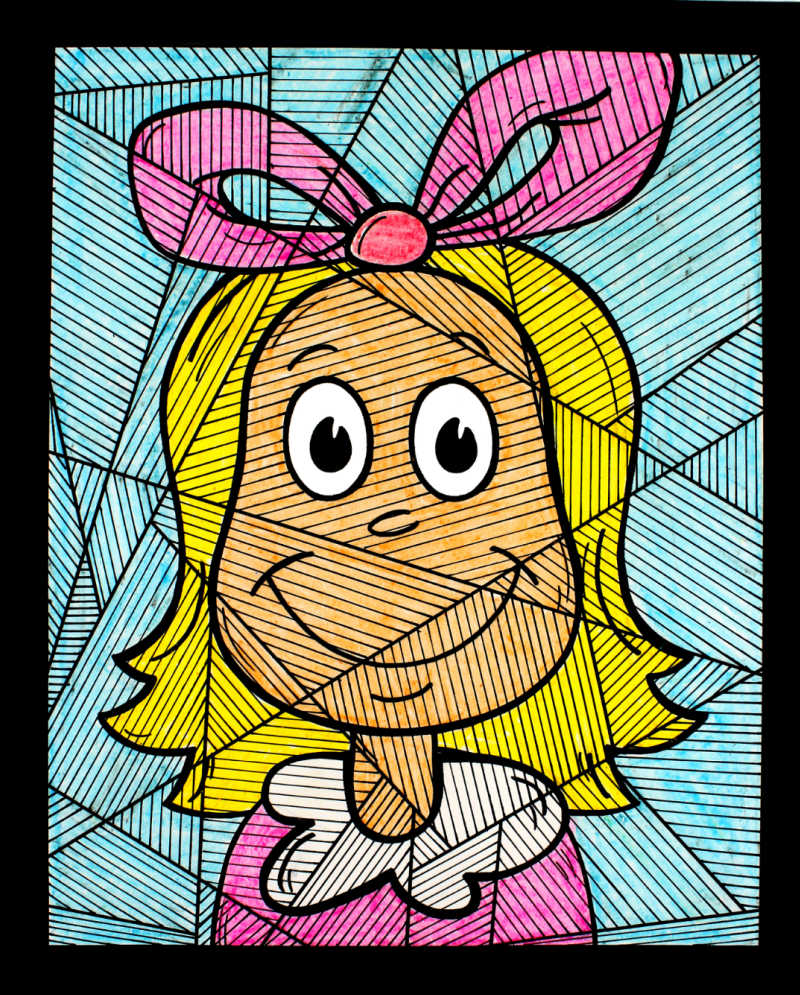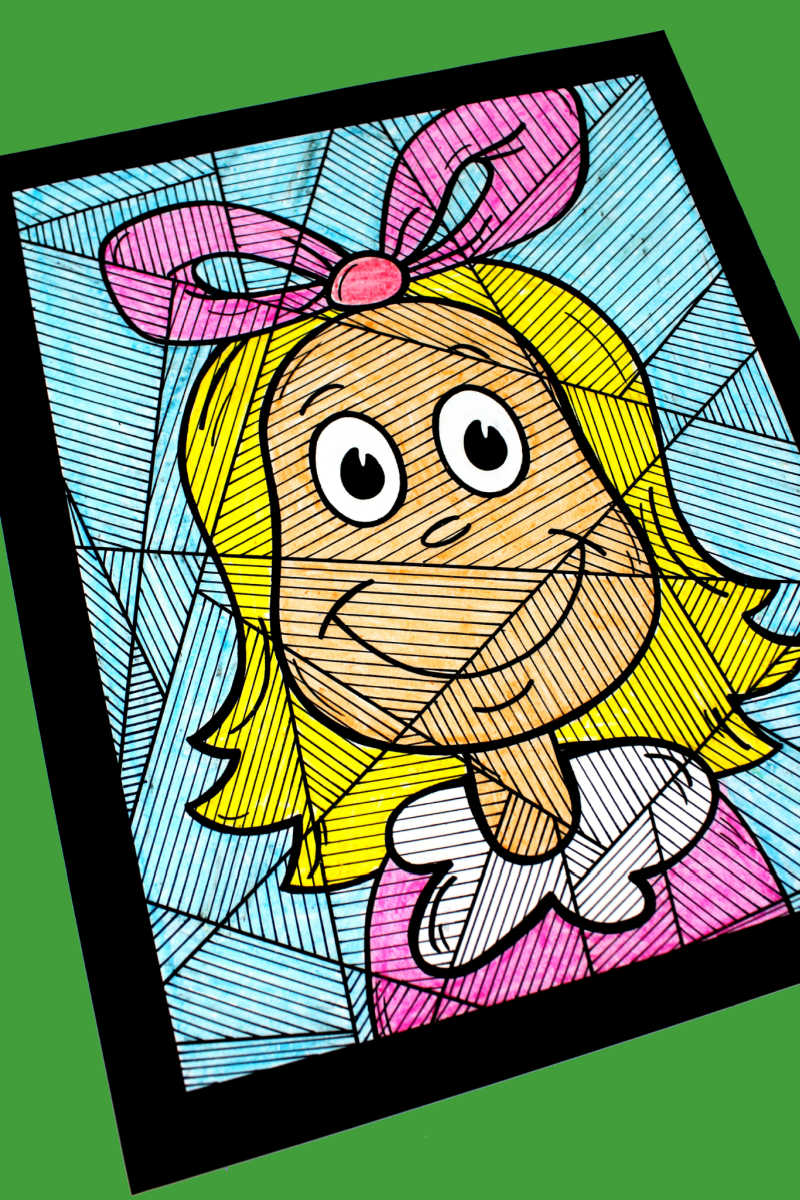 Free Printable Line Study Art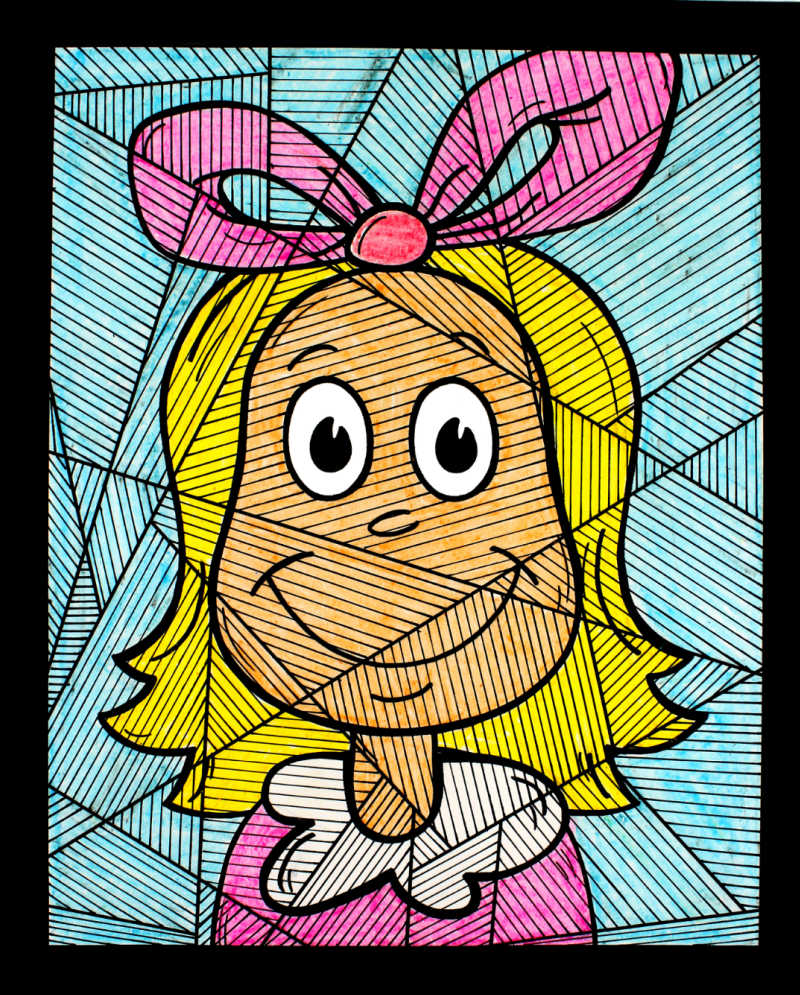 Make your Grinch family movie night even more fun, when you download this free printable Cindy Lou Who coloring page.
Color it like a regular coloring page, if you'd like.
However, it is more than that, when you turn Cindy Lou into a work of art by adding lines and mounting it on black cardstock.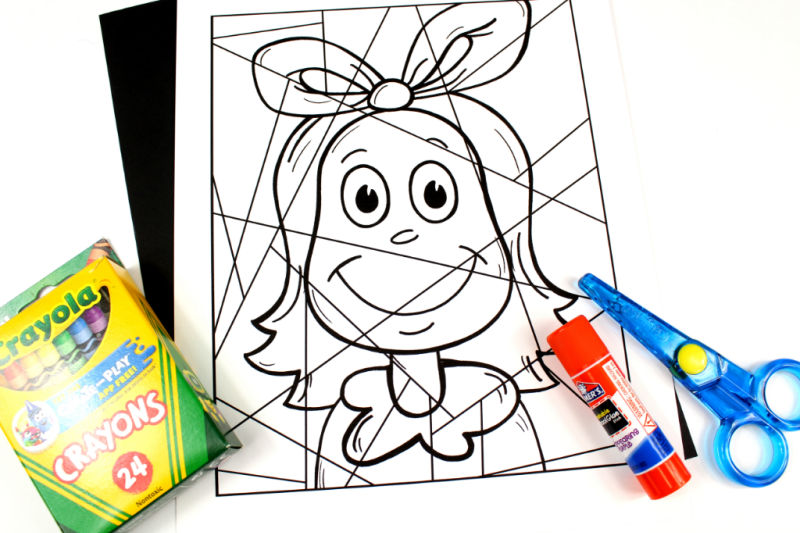 Use a fine tip black marker to add lines to each section of the picture.
Freehand is fine.
There is no need to use a ruler or make sure they are perfectly straight and even, since that just adds to the character of the art.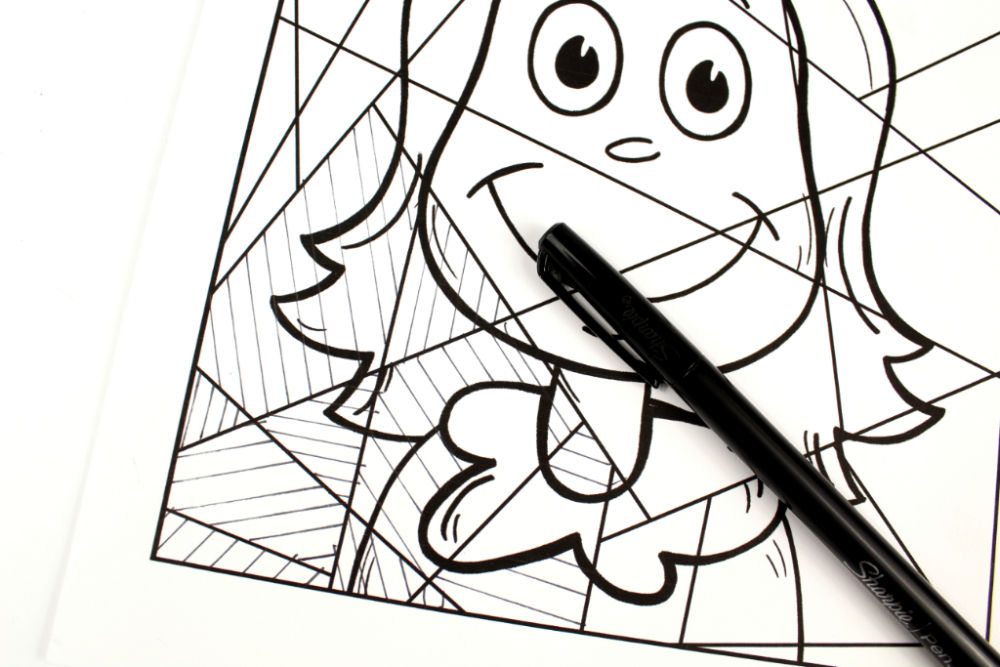 The Grinch is THE holiday show that I most loved as a child, when I first watched it on our little black and white TV.
Dr. Seuss wrote such a magical story that really gets to the heart of the Christmas season.
Naturally, I always thought it would have been fun to be Cindy Lou Who, so that I could have lived in Whoville surrounded by all of that love and joy.
"No matter how different a Who may appear,
he will always be welcome with holiday cheer."
Cindy Lou Who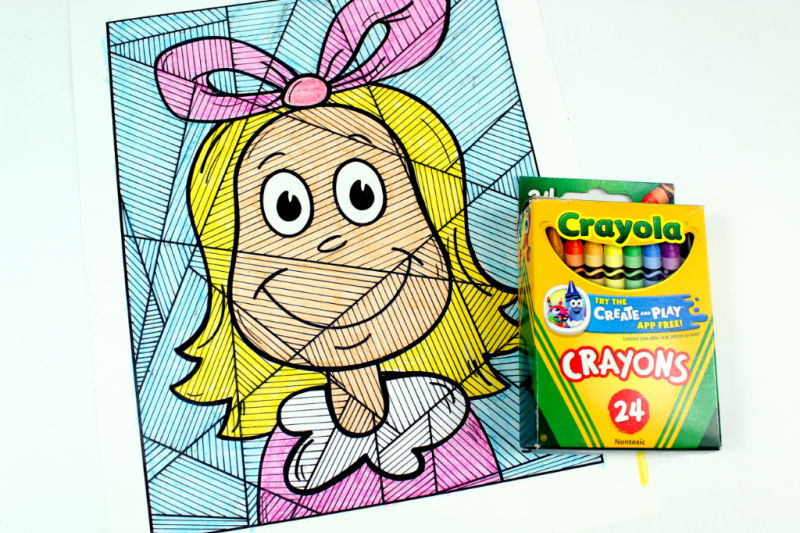 How the Grinch Stole Christmas
How the Grinch Stole Christmas
The Ultimate Edition
Warner Brothers
Not Rated
Release date 10/23/18
How The Grinch Stole Christmas
The Grinch thinks that by stealing the Whos Christmas trees and presents, he'll succeed in stealing their joy.
However, when Christmas morning arrives, the Grinch is taken by surprise when he notices the Whos greet the day joyously singing Christmas carols regardless of the fact that their village has been completely stripped of holiday gifts, decorations and treats.
The Grinch Grinches the Cat in the Hat
In this special, the Cat in the Hat encounters the Grinch while picnicking one day.
He refers to the Grinch as Mr. Greenface, which the Grinch takes an as insult, prompting him to retaliate by building a series of outrageous devices designed to cause all sorts of disruption.
Halloween is Grinch Night
When the Sour-Sweet wind starts to blow in Who-ville, all the Whos take cover because this signifies the beginning of Grinch Night, an evening in which the Grinch descends upon Who-ville to terrorize all its citizens.
As the Grinch sets out on his journey to Who-ville, he encounters a courageous young Who named Euchariah, who attempts to stall the Grinch from reaching Who-ville

Supplies
Free Download – Cindy Lou Who PDF
White Cardstock
Black Cardstock
Fine Tip Black Marker
Crayons or Markers
Glue Stick
Scissors or Paper Cutter
Instructions
1) Download the free printable Cindy Lou Who coloring page.
2) Print the pdf on white cardstock.
3) Draw rows of lines in each of the separated areas. Mix it up, so the different angles will make your artwork unique.
4) Color yours like mine or choose your own color combination.
5) Cut off the excess white border around the picture with scissors or a paper cutter.
6) Glue your artwork to the center of the black cardstock, so that the black frames the art.
7) Display Cindy Lou Who in your home or give it as a gift.
Download the free Cindy Lou Who coloring page, so that you or your child can create this fun Grinch themed art.
MORE How The Grinch Stole Christmas Printables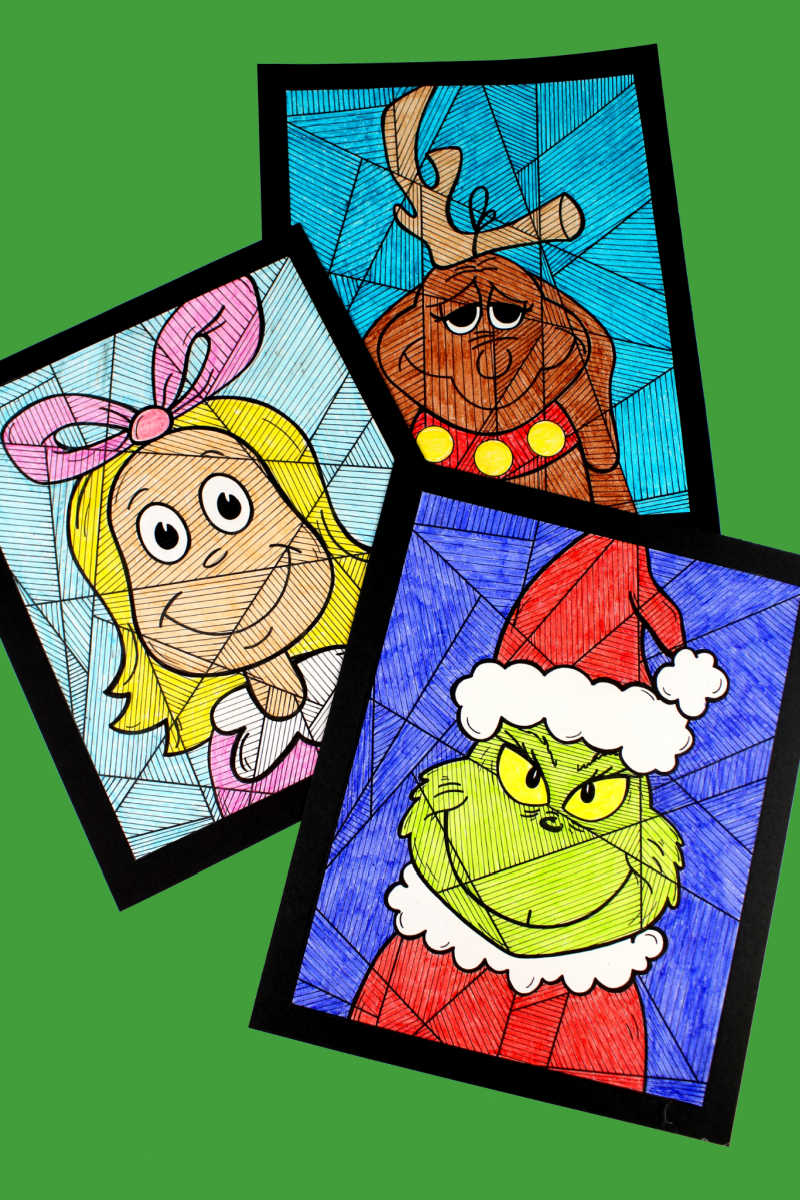 More from Mama Likes This
Take a look at my other Christmas printables and my year round printables.
All of the downloads are free, of course.
Many are from Disney and Shout Factory, so they feature movies, TV series and characters that your kids already know and love.
Some are educational and some are just plain fun. There are coloring pages, crafts, word puzzles, mazes, memory games and other family friendly activities.