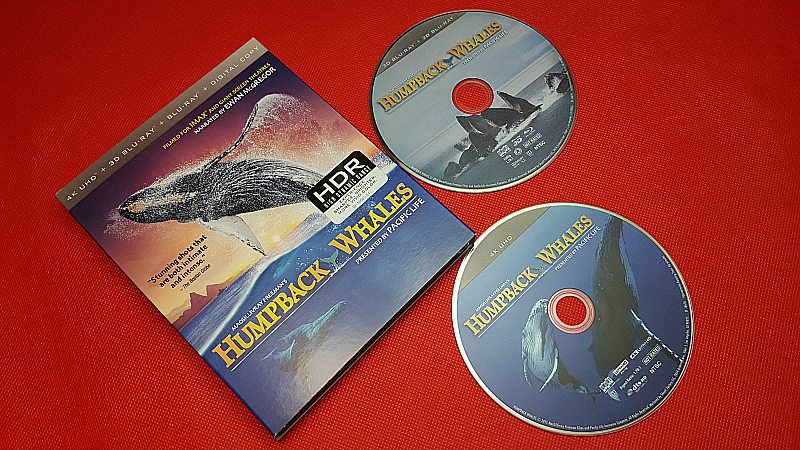 Have you ever seen whales in the wild? I've gotten up close to them on whale watching tours in Hawaii and California and have seen them from the shore many times. These beautiful animals are truly amazing.
Once again, IMAX has brought nature to life. Humpback Whales was released in theaters last year and is now available for home viewing. I've always loved whales and now have an even greater appreciation for them.
The movie is narrated by Ewan McGregor. You'll be in awe as you watch and listen. Kids and adults will be fascinated by Humpback Whales for the entertainment and for the learning experience. This is a film that I can watch again and again.
Click on the video below to watch the trailer for the film.
IMAX: Humpback Whales
4K UHD + 3-D Bluray + Digital Copy Blu-ray
Shout! Factory
Release date 8/2/16
Synopsis: "Set in the spectacular waters of Alaska, Hawaii and the remote islands of Tonga, this ocean adventure offers audiences an up-close look at how these whales communicate, sing, feed, play and take care of their young. Captured for the first time with IMAX® 3D cameras, and found on every ocean on Earth, humpbacks were nearly driven to extinction 50 years ago, but today are making a slow but remarkable recovery. Join a team of researchers as they unlock the secrets of the humpback and find out why humpbacks are the most acrobatic of all whales, why they sing their haunting songs, and why these intelligent, 55-foot, 50-ton animals migrate up to 10,000 miles round-trip every year."
Click HERE for free Shout Factory printable coloring pages, crafts and more.
Enter daily through the Rafflecopter giveaway form below: