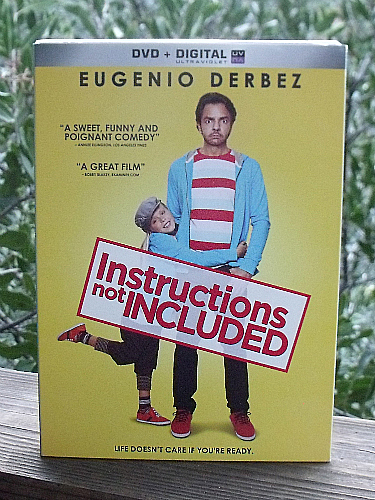 Instructions Not Included is both a comedy and a drama that stars and was directed by Eugenio Derbez. The movie will make you laugh and warm your heart.
The lead character was living a fun filled life as a bachelor playboy in Acapulco when he gets a big surprise. A former fling leaves a baby on his doorstep… his baby who he wasn't aware he had. Even though a baby was not part of his plan or his current lifestyle, when he is unsuccessful in locating the mother, he steps up to the plate to raise the little girl.
The Spanish language movie has subtitles in both English and Spanish. It's rated PG-13 and should be fine for teens, but is probably best for a movie night for adults who will be able to relate to the characters and the love that a parent has for a child.
Instructions Not Included

Rated PG-13
Release date 1/21/14
Synopsis: "Resident bachelor Valentin Bravo has his life turned upside down when a former fling leaves a baby girl on his doorstep. He moves to LA in search of the mother, but unable to find her, he decides to raise the baby and gets a job as one of Hollywood's top stuntmen."
Enter daily through the Rafflecopter form below: