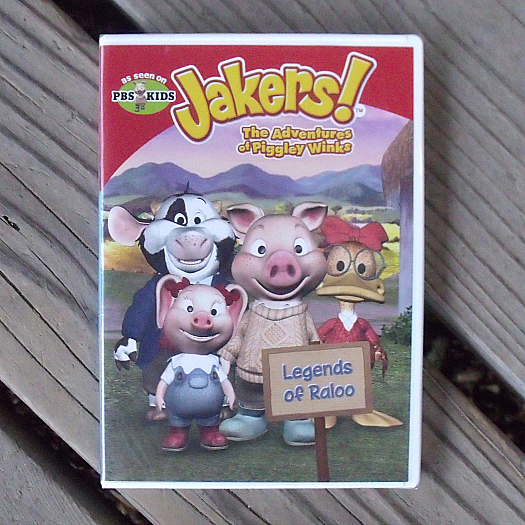 Hooray for Jakers! This oh-so-fun show started in the UK and then aired on PBS Kids in the US beginning in 2003. The stories are cute and the computer generated animation really pops from the screen.
Grandfather entertains the children with stories featuring anthropomorphic farm animals. These are actually stories from his childhood and each one has a moral and teaches good life lessons. Somehow kids find it much more entertaining to learn from cute animals than to be lectured. Hmm…
The stories are silly. They will make kids giggle as they soak up the messages in each episode.
Jakers! The Adventures of Piggley Winks

Legends of Raloo
PBS Kids
Rated G
Release date 1/14/14
Legends of Raloo features four episodes for more than an hour and a half of entertainment:
Molly's Dolly – Strange things are happening and it turns out that Molly's new doll is actually a real leprechaun.
The Legend of Raloo – After learning about ancient Irish battles, the kids decide to act out a crusade of their own.
Lucky U – There is a horseshoe hanging on the schoolhouse door and they learn the true story behind it.
Searching for Shamrock – After Piggley borrows a special shamrock from his teacher, he loses it.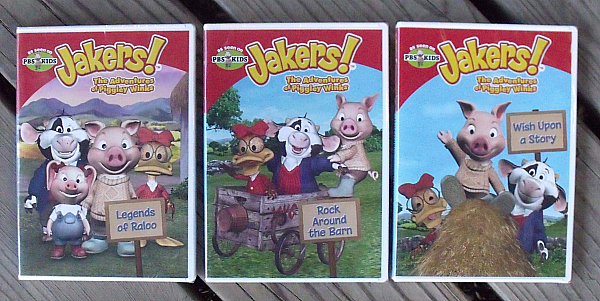 Enter daily through the Rafflecopter form below: