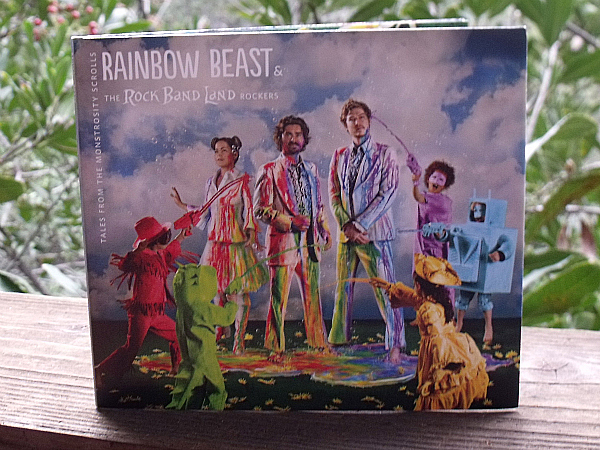 As you can imagine based on the cover of this CD, Rainbow Beast and the Rock Band Land Rockers are most definitely one of a kind!
Tales from the Monstrosity Scrolls is a collection of musical stories. The music has a dark feel to it and might be at home at a side show carnival. The stories themselves are narrated by children. It's edgy and unique.
Fairy tales used to be the common choice for children and they were often very dark – poisoned apples, children locked away in towers or dungeons … This is a bit of a step back into this sort of tale, but it's presented in a modern way. This is for kids who like a little more excitement than the bulk of today's children's programming.
The CD is recommended for kids ages 4-8. Some 4 year olds may be too young for the stories and I believe that many kids over the age of 8 will still enjoy them.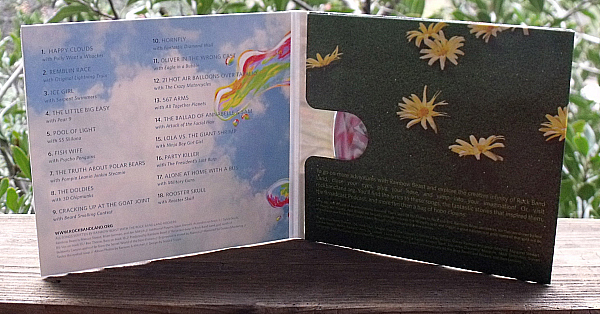 Rainbow Beast & The Rock Band Land Rockers
Tales from the Monstrosity Scrolls CD
Rock Band Land Records
Release date 2/11/14
Happy Clouds
Ramblin Race
Ice Girl
The Little Big Easy
Pool of Light
Fish Wife
The Truth about Polar Bears (featured in the video below)
The Doldies
Cracking Up at the Goat Joint
Hornfly
Oliver in the Wrong Cast
Hot Air Balloons Over Tapalio
567 Arms
The Ballad of Annebelle and Sam
Lola vs. The Giant Shrimp
Party Killer
Alone at Home with a Bus
Rooster Skull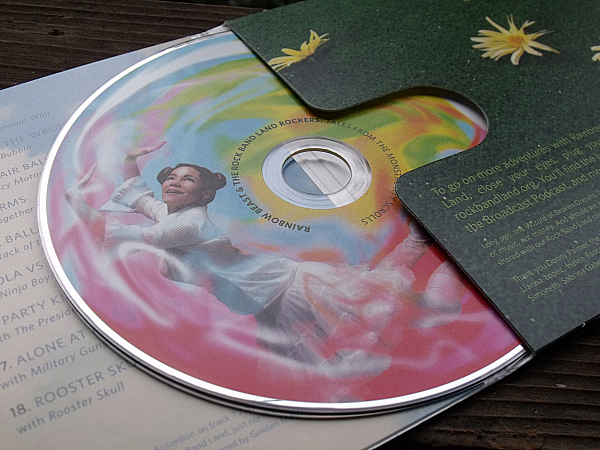 Enter daily through the Rafflecopter form below: