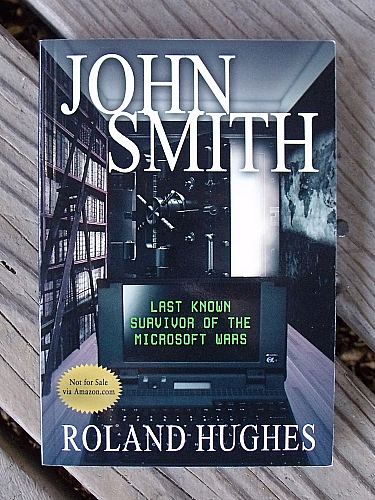 When I first saw the title of this book, John Smith: Last Known Survivor of the Microsoft Wars, I wrongly assumed that it was some sort of non-fiction about the computer industry. It is not. Instead it is science fiction that at times feels as if it could be real and at other times feels very unreal and beyond this world.
The novel is written as an interview between a reporter and John Smith. As questions are asked and answered we learn what became of the people and world that no longer exist.
The author, Roland Hughes, runs a technology consulting company. His knowledge of the industry combined with his vivid imagination make this an entertaining novel.
John Smith Last Known Survivor of the Microsoft Wars

by Roland Hughes
isbn 978-1939732002
Pub. date 2012
Description: "What if the Mayans got the start of the end correct because they had survived it once before? What if our written history was just as accurate as the old tale about three blind men describing an elephant? What if classic science fiction writing and television shows each got a piece of it correct, would you know which ones? If your eyes can only see a tiny portion of a collage do you know it is a collage?"
Enter daily through the Rafflecopter form below: