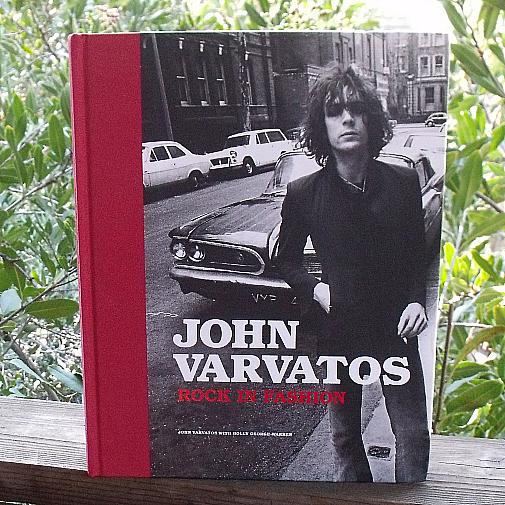 John Varvatos: Rock in Fashion

by John Varvatos
isbn 978-0062009791
Pub. date 10/15/13
This beautiful book would make a great gift for anyone who appreciates fashion, photography and/or rock and roll. Whichever category you fall into, you'll think the book was made just for you.
The oversized hardcover book contains over 250 images from John Varvatos' personal collection. The photographers and the subjects of the photos are well known and recognizable. There are classic images from the past and more recent photos. It's a wonderful look at the history of the culture and fashion of rock.
Along with the images are quotes and commentary that add further depth to the images. Subjects include:
Mick Jagger

Iggy Pop
Slash
Bowie
Lady Gaga
Janis Joplin
Bob Marley
Frank Zappa
Elton John
and many many more!
This is a great book to explore from cover to cover and is also a perfect choice to leave sitting out for guests to enjoy.