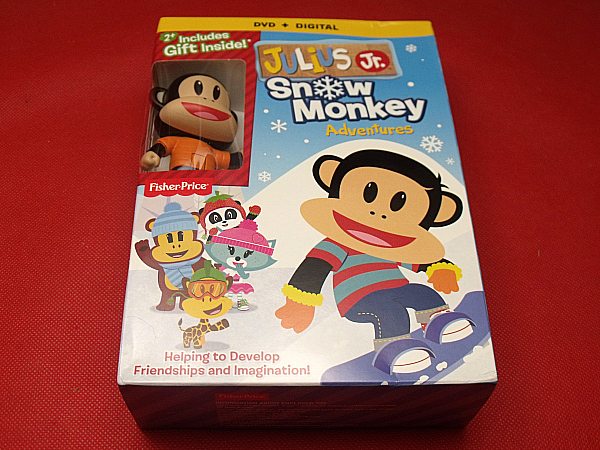 Isn't Julius adorable? These cute Paul Frank characters were first seen on clothing and accessories. Last year they made their debut on their own animated TV series on Nick Jr.
The show is lots of fun for preschoolers and kids who are a little bit older than that. The episodes are imaginative and convey good messages about friendship and teamwork, which are especially appropriate for this age group.
There are six entertaining episodes. It also includes Digital Ultraviolet, so kids can watch on TV, a computer, tablet or smartphone.
Worry Bear's Collection
Rocket Roller Skates
Gravity Games
No Snow Mo
The Sneaky Snackers
Make a Flake
Also included in specially marked packages is a free gift – a Fisher Price Julius figure. Kids can have fun making up their own Julius adventures.

Julius Jr Snow Monkey Adventures

Not Rated
Release date 12/2/14
Synopsis: "Just in time for the holidays, enter the miraculous world of Julius Jr., and join this funky monkey and his pals as they unlock young imaginations with inventive episodes and toe-tapping music videos. This new series takes preschoolers on exciting adventures into a magical cardboard box playhouse and through the wondrous Hall of Doors to discover the importance of cooperation and creativity. Whether trying something new or helping a cloud make snow, fun is always just a door away!"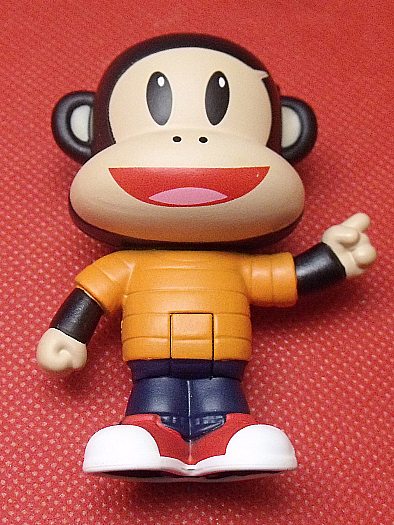 Enter daily through the Rafflecopter giveaway form below: