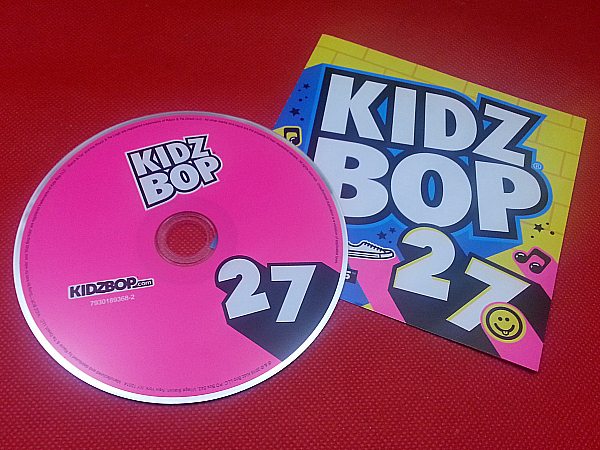 Do you have kids who like to sing and dance?
Kidz Bop 27 is here! As usual, they have taken the latest popular hits and given them a kid friendly twist. These are the songs you and your children will recognize, but they are now sung by kids and the music has fun kid-style.
When I was growing up, my friends and I used to love to sing, dance and put on shows that we had choreographed. I am not exactly a gifted singer or dancer, but, of course, it was great fun to think that I was and to dream of becoming a star.
Kidz Bop music is a great way for kids of all ages to enjoy and explore music and the arts. Since the music and videos feature the talents of real kids, it's easy for your children to see that anything is possible.
The latest CD is full of energy. The music will get kids (and adults!) singing along and they just may be inspired to choreograph their own show.
The Kidz Bop Make Some Noise Live Tour is traveling around the country this year. This is a fantastic way to introduce your children to a family friendly live show.
Kidz Bop 27

Release date 1/13/15
There are fifteen tracks on this fun cd that will get kids dancing and singing along:
Shake It Off
All About That Bass
Fancy
Boom Clap
Rude
Problem
Am I Wrong?
Maps
Really Don't Care
Latch
Break Free
Cool Kids
Shower
Rather Be
Say Something
Enter daily through the Rafflecopter giveaway form below: