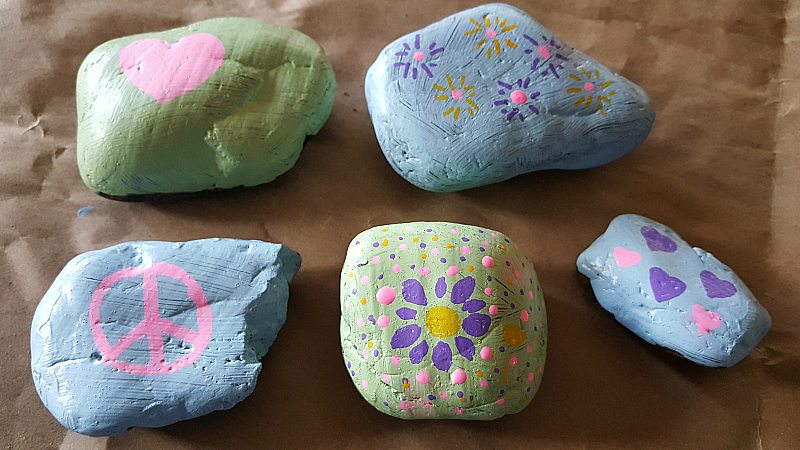 Kindness Rocks Craft
February 17th is National Random Acts of Kindness Day, and this is a holiday that I can get behind! We celebrated a little early with family movie night and a kindness rocks craft activity.
The movie for the night was Same Kind of Different As Me , which is based on the best selling book of the same name. Kindness is a theme of the story, so the craft was a perfect fit!
Kindness rocks are meant to be inspirational. You might need one for yourself or you can give one to a friend or even a stranger who would benefit from a kind act.
The craft is great for kids and adults. Some may choose to write inspirational words on the rocks, but I chose simple images designed to make people smile. I think of peace, love and happiness, when I look at my rocks.