Woody Woodpecker Printable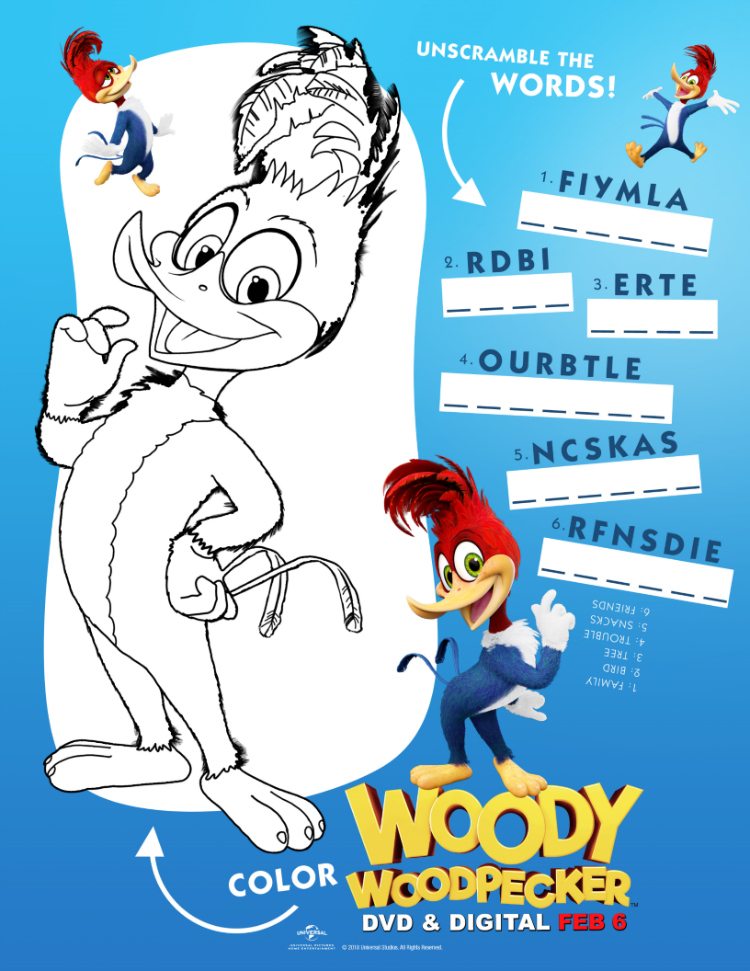 Click HERE to download the free Woody Woodpecker printable activity page. Print it now or save it for later!
When I think of Woody Woodpecker, the first thing that comes to mind is his hilarious laugh. This mischievous bird was a favorite cartoon character when I was a kid, and he still makes me laugh!
The free printable activity page is a fun activity for kids to do on family movie night or it would be great fun for a themed birthday party.
Woody Woodpecker Synopsis
Woody Woodpecker is back with his signature laugh, wacky antics and wisecracks in his first ever live-action animated film.
Woody must protect his forest home from Lance Walters, who starts building his dream mansion in the forest with his son, Tommy and fiancée, Vanessa.
To make matters worse, Woody must avoid the clutches of two grizzly poachers. With a series of crazy hijinks to sabotage their plans, Woody proves he'll stop at nothing to defend his turf.
Get ready for laughs in this hilarious comedy about everyone's favorite woodpecker!