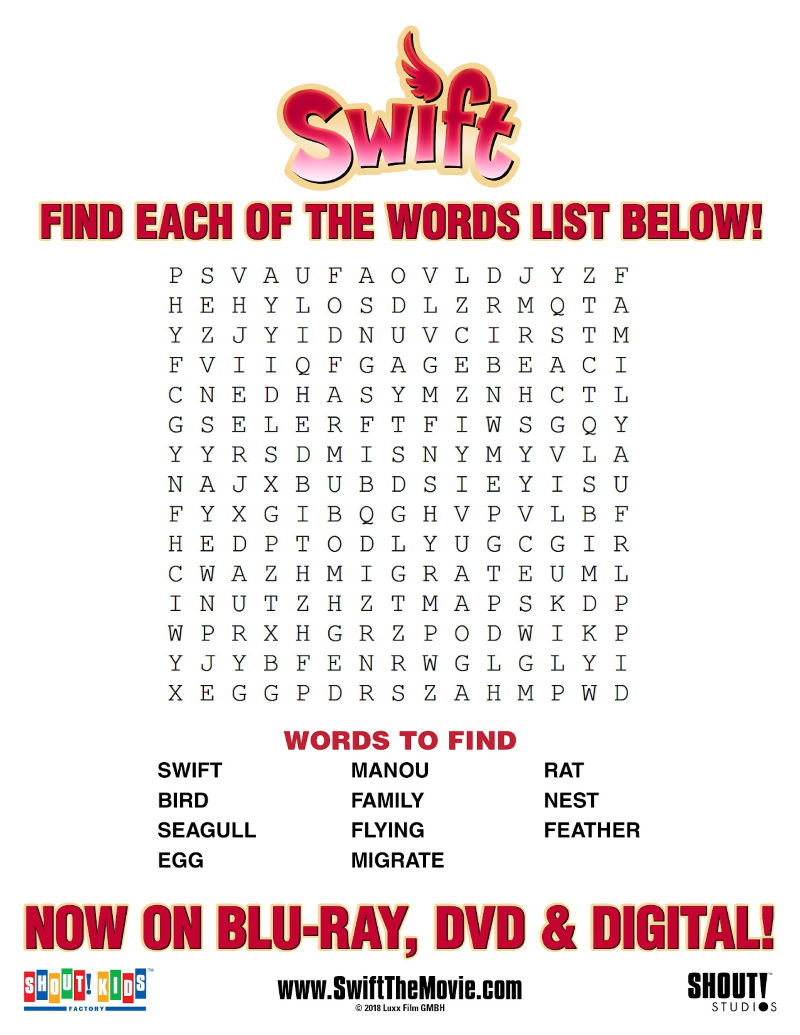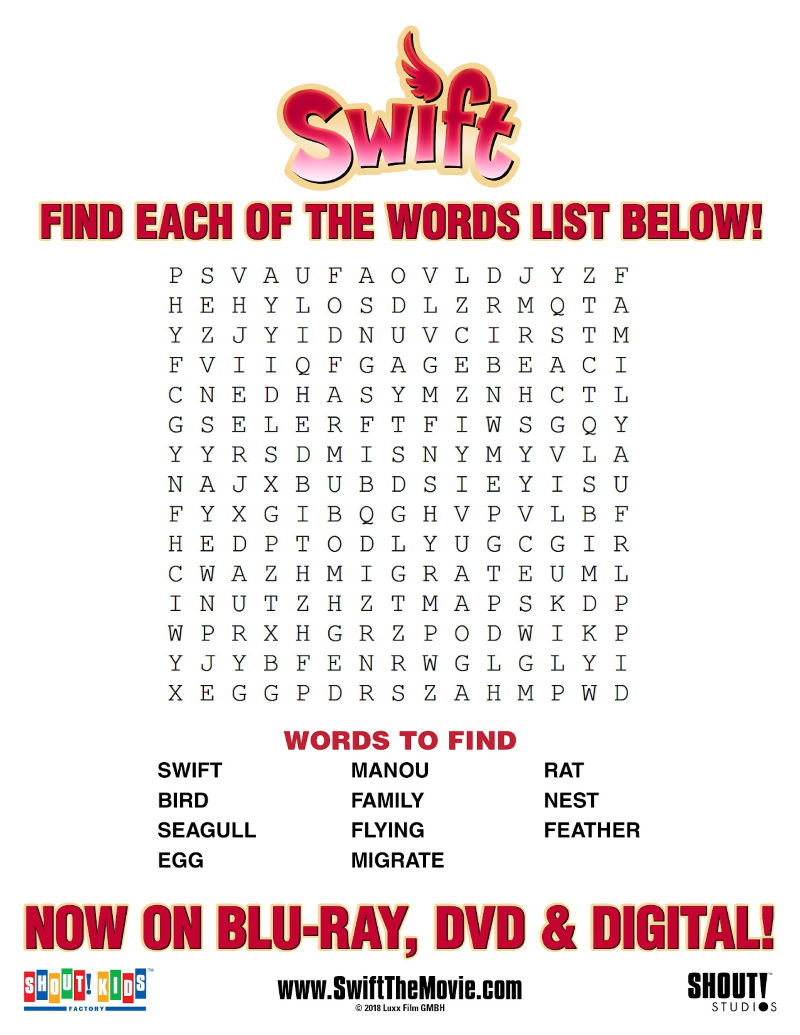 Give your kids and yourself a challenge, when you print out this free beach bird word search in honor of the Swift movie home entertainment release.
Look vertically, horizontally and diagonally, so that you can find all eleven words.
Swift
Bird
Seagull
Egg
Manou
Family
Flying
Migrate
Rat
Nest
Feather
I love seeing birds and other sea life, when I walk at the beach in the morning.
This movie looks like it is going to be a whole lot of fun!
Official Trailer
Shout Factory
Not Rated
Release Date April 7, 2020
Synopsis
Meet Manou, a sweet bird who grows up believing he is a seagull like his parents.
He strives to swim, fish and fly like them … but feels that he is not very gifted.
To his great shock, Manou discovers that he was adopted, and is actually the offspring of the much-hated swifts!
After a tragedy, Manou has to navigate the differences between swifts and seagulls, and ultimately try to find his own identity – and save his friends and family along the way.
Click HERE to download the free printable word search, so your kids can have a fun Swift movie challenge!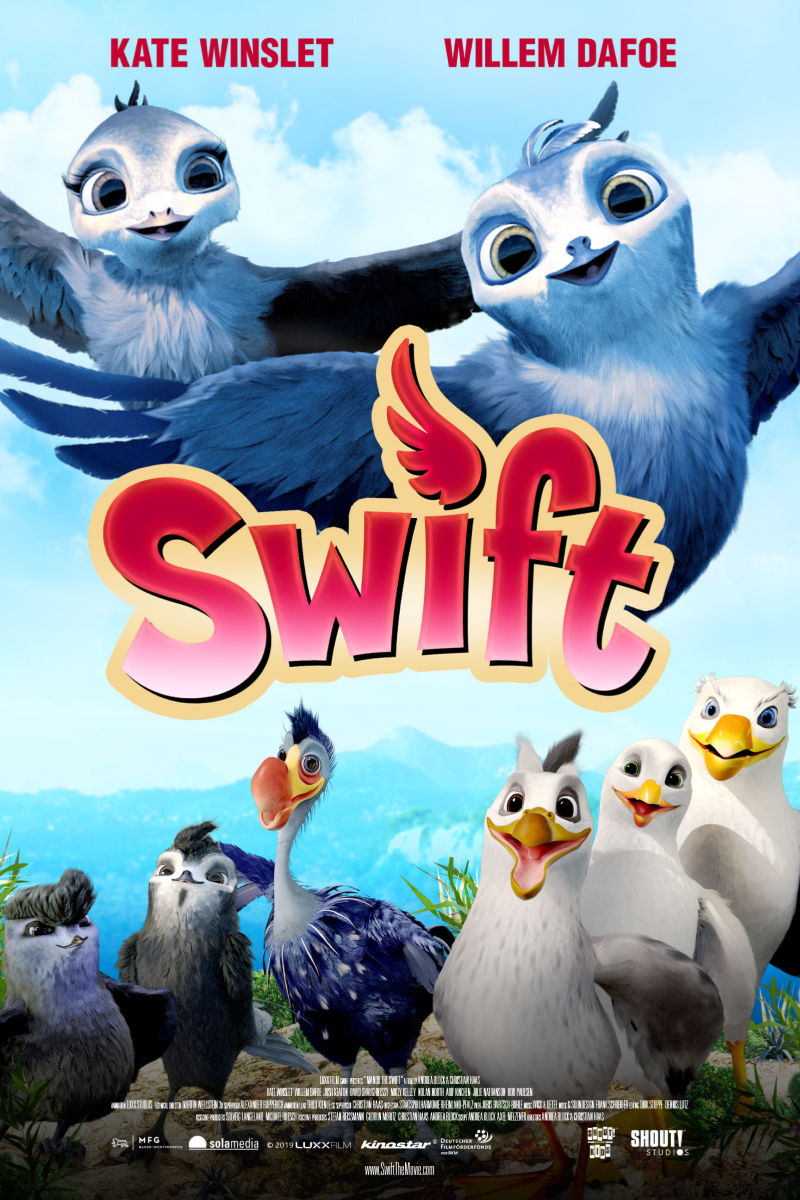 For year round fun, take a look at the rest of my free printables.
Many are from Disney and Shout Factory, so they feature movies, TV series and characters that your kids already know and love.
Some are educational and some are just plain fun. There are coloring pages, crafts, word puzzles, mazes, memory games and other family friendly activities.