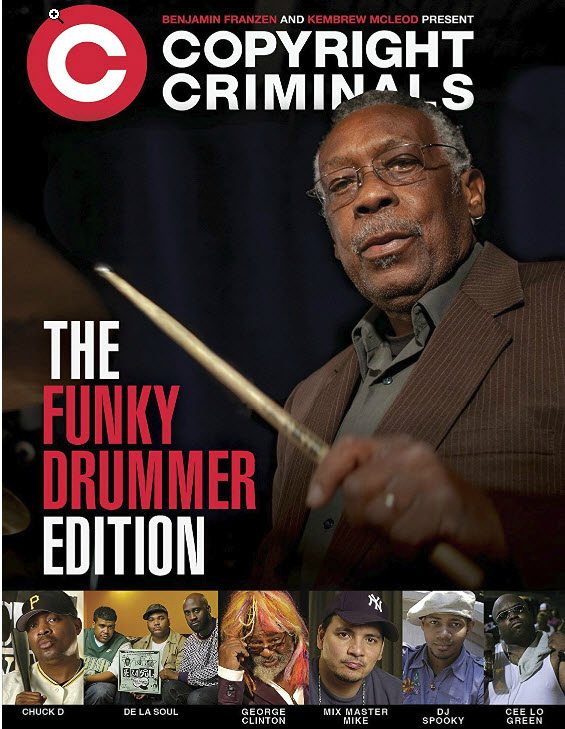 Musical artists definitely need to be compensated, but exactly who and how has been debated throughout history. Copyright Criminals takes a look at the issue in our modern times.
The documentary provides a variety of viewpoints from across the spectrum, from DJs who sample to the to the artists who are sampled.
The debate is complex and there are no easy answers. However, it is an excellent subject to be aware of. Fair compensation and credit for creative work is, of course, important.
Copyright Criminals
The Funky Drummer
IndiePix Films
Unrated
DVD Synopsis
Copyright Criminals examines the creative and commercial value of musical sampling, including the related debates over artistic expression, copyright law, and (of course) money.
This documentary traces the rise of hip-hop from the urban streets of New York to its current status as a multibillion-dollar industry. For more than thirty years, innovative hip-hop performers and producers have been re-using portions of previously recorded music in new, otherwise original compositions.
When lawyers and record companies got involved, what was once referred to as a "borrowed melody" became a "copyright infringement."
The Funky Drummer edition DVD set includes both the documentary and 5 hours of fascinating bonus features. You'll recognize many artists and their music:
Clyde Stubblefield
George Clinton
Chuck D
Mix Master Mike
Cee-Lo Green
De La Soul
Public Enemy
and others
Copyright Criminals Giveaway
Want a chance to win more prizes? Check out my other giveaways!