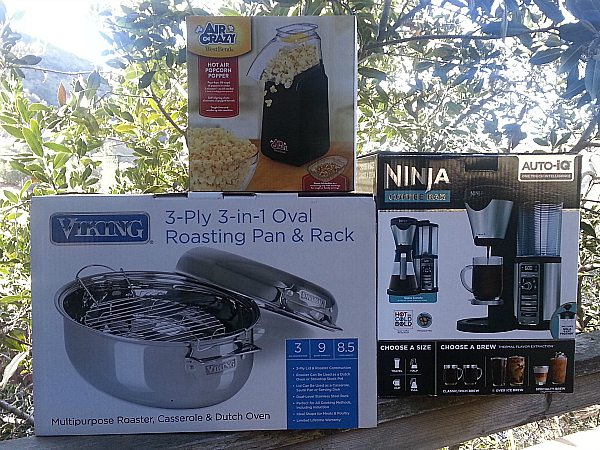 What type of holiday gifts do you like to give and receive?
I am a big fan of toys for the kitchen. I don't need gimmicky items that are used once or twice and then just clutter up my home. What I really enjoy are gifts that can be used now and for years to come.
Here are my 3 picks for kitchen gifts that will be appreciated as soon as they are unboxed, during the holiday season and throughout the rest of the year.
Viking 3-in-1 Roasting Pan & Rack
WestBend Air Crazy Hot Air Popcorn Popper
Ninja Coffee Bar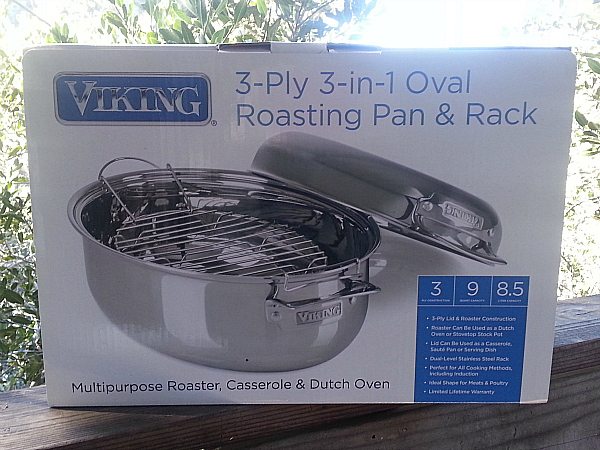 Good pans make a big difference in the kitchen. They may cost more upfront, but you can get better results and they can last for years.
The Viking 3 ply 3-in-1 Roasting Rack is versatile and constructed well, just as I would expect from this brand. Even if you only roast turkey or ham for holidays, you'll find plenty of other uses for it.
The set includes the large roaster, a roasting rack and lid. The roaster can also be used as a stock pot or Dutch oven. When the lid is not on top of the roaster, it can be turned over and used on it's own as a casserole, saute pan or serving dish. The multipurpose stainless steel set is beautiful!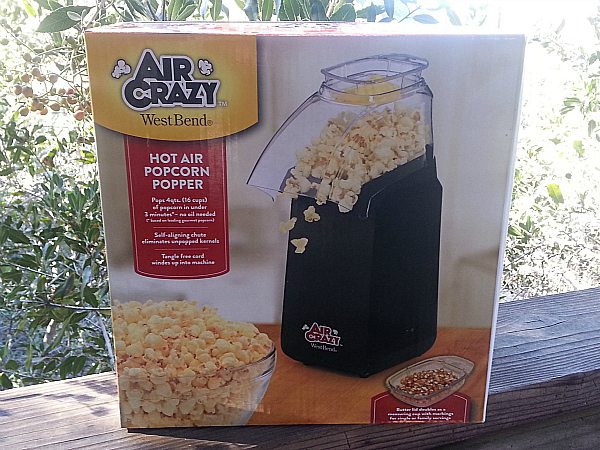 The Air Crazy Hot Air Popcorn Popper is a great gift for the whole family. It's easy to use and doesn't take up much space. You can make a single serving or a family size batch.
It's a healthier option and the popcorn has a great texture since it doesn't use oil. I prefer topping mine with herbs and spices. You can add butter, parmesan or salt, if you'd like. Each batch can be customized exactly how you'd like.
West Bend has been bringing us home appliances for over 100 years! This popper is inexpensive and works well for my family. They've also got a movie theater style popper that looks like fun.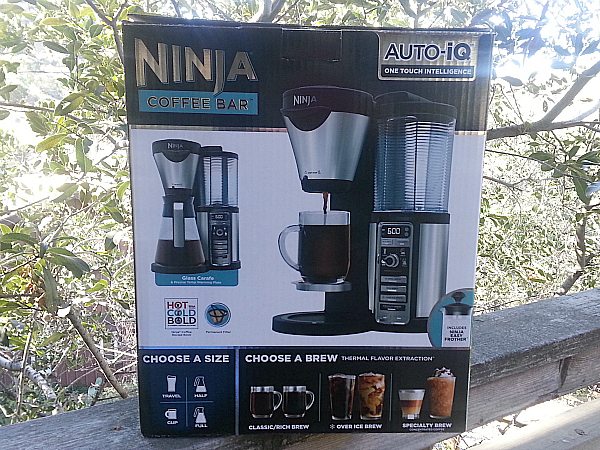 The Ninja Coffee Bar is a conveniently sized machine that turns your kitchen into your own private coffee shop. The brewer is similar in size to other single serve models, but the Ninja does a whole lot more and features their Thermal Flavor Extraction technology.
The versatile machine can make your favorite hot, iced and specialty brew coffees in whatever size you'd like – cup, travel mug, half carafe or full carafe. This one kitchen appliance does it all. I can use whatever type of coffee I want instead of pricey cups or pods. You can use disposable filters, if you'd like, but I prefer their reusable one. It can be programmed in advance and it will alert you when it's time to clean it.
The Ninja Coffee Bar makes it feel as if I've got my own barista at home.
What would you like to give or receive for the holidays? All three of these fun gifts for the kitchen?