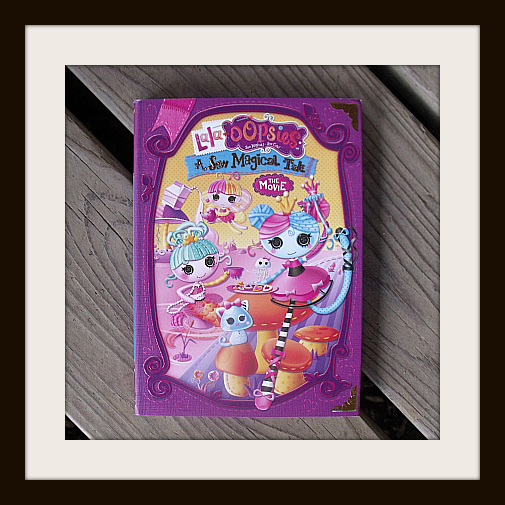 Lalaloopsy dolls are cute and ready for fun! They magically came to life when their last stitches were sewn.
The rag dolls were an instant hit when they were first introduced in 2010. Now kids can play with Lalaloopsy toys and games, watch Lalaloopsy shows and movies and I'm sure we'll see lots of trick or treating Lalaloopsy characters this Halloween.
A Sew Magical Tale movie is fun for pre-school and elementary school age kids. The dolls and Lalaloopsy Land are magical and imaginative. Their style is unique and unlike other shows. It's fun to watch and encourages creative thinking.
Lala-Oopsies:
A Sew Magical Tale Movie DVD

Release date 9/3/13
Synopsis: "From the creators of LalaloopsyT comes a Sew Magical Tale! Now, for the very first time, journey beyond the rolling green hills of Lalaloopsy Land to a magical place never seen before where you'll meet the Lala-Oopsies! On islands that float on strawberry milk rivers, surrounded by tall mushroom trees, live the whimsical Lala-Oopsies princess ballerinas, fairies and mermaids. Join them as they embark on a fantastical journey to save their precious homes when the strawberry milk, which powers Lala-Oopsies Land, suddenly stops flowing."
In addition to the feature movie, there is a bonus of 2 cute mini adventures:
Too Close for Comfort

A Ruff Rescue
Little Lalaloopsy fans will enjoy watching this DVD again and again!
Enter daily through the Rafflecopter form below: