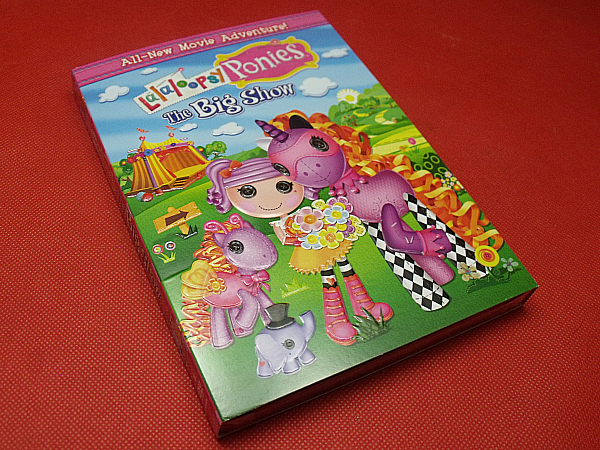 Do you have a Lalaloopsy fan in your house?
Sometimes the TV shows come first and then toys are made to go along with the show. For Lalaloopsy, it was the other way around. These rag dolls were must-have toys for the holidays in 2010. Since then there have been more toys, video games, a TV series and now a feature length movie – Lalaloopsy Ponies: The Big Show.
The movie is lots of fun and doesn't feel like it's just a long TV episode. The talking ponies are new characters and there is enough going on in the story to keep kids entertained from start to finish.
Lalaloopsy Ponies

Big Show DVD
Not Rated
Release date 4/8/14
Synopsis: "Hold your horses, the Lalaloopsy girls are welcoming some new friends to Lalaloopsy Land: a group of talking ponies! The ponies are eager to put on a show, but there's a hitch – their caravan and carousel need rebuilding. With teamwork, know-how and lots of laughter and fun, the Lalaloopsy friends get the ponies up and running again!"
There are also some entertaining bonus features to watch after the movie:
"Meet the Ponies" featurette
Lalaloopsy Mini Adventures
Sing-A-Long Music Video
Enter daily through the Rafflecopter form below: