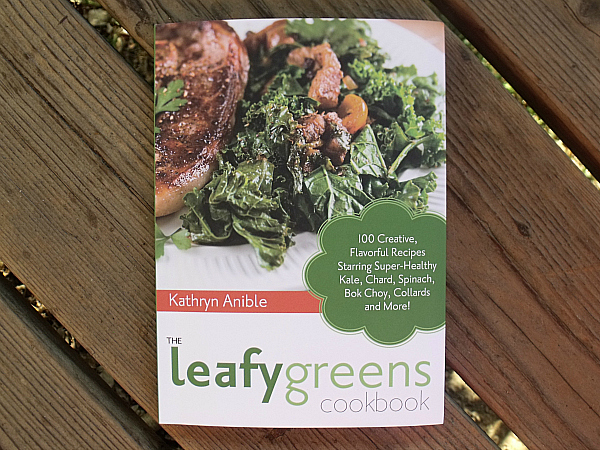 Hooray for greens!
I've been making a big effort to add extra nutrition to my family's diet. We don't need to eat more. We just need to eat smarter.
Leafy greens are a great way to add vitamins A, C, E and K along with other nutrition. They aren't something that I grew up with, so I'm having fun learning how to prepare the correctly so they taste good and not bitter. It's not difficult, it just takes a little bit of learning.
The cookbook contains over 100 recipes. Some include meat and many are vegetarian. Here are a few that caught my eye:
Bok Choy Soup with Tofu

Endive and Apple Salad
Arugula and Tomato Pizza
Spinach Burgers
The recipes look delicious and nutritious!
The Leafy Greens Cookbook

100 Creative, Flavorful Recipes Starring Super-Healthy Kale, Chard, Spinach, Bok Choy, Collards and More!
By Kathryn Anible
isbn 978-1-61243-177-2
Pub. date 7/9/13
Synopsis: "Greens step out of the shadows and into the spotlight with these fresh and delicious recipes. Free of fat and cholesterol and packed with vital minerals, vitamins, and anti-oxidants, leafy greens are a powerhouse of nutrition. But no matter how popular greens have become, you'll find their bitter taste and tough texture make them difficult to prepare. This book solves the problem by using innovative and easy-to-make recipes to unlock the amazingly delicious and mouthwatering flavors of leafy greens."
CONNECT – You can like Ulysses Press on Facebook and follow them on Twitter.
Enter daily through the Rafflecopter form below: