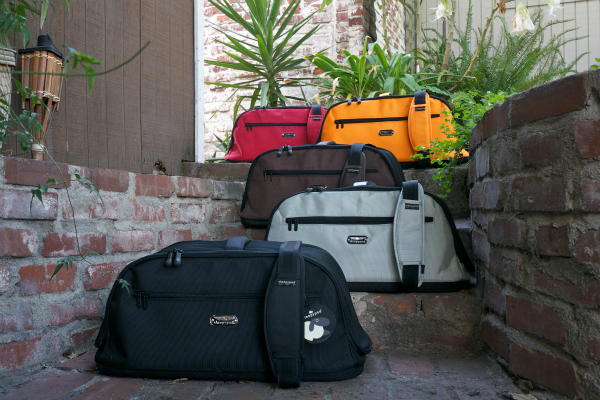 When it comes to pet travel, Sleepypod knows just how to keep our furry friends safe and comfortable. They thought of all the little (and big) extras, so that dogs, cats and people will love the carriers.
The Sleepypod Air is an airline approved pet carrier, so you can use it when you're traveling by plane, car, train, subway …. or even as a cozy bed when you're at home.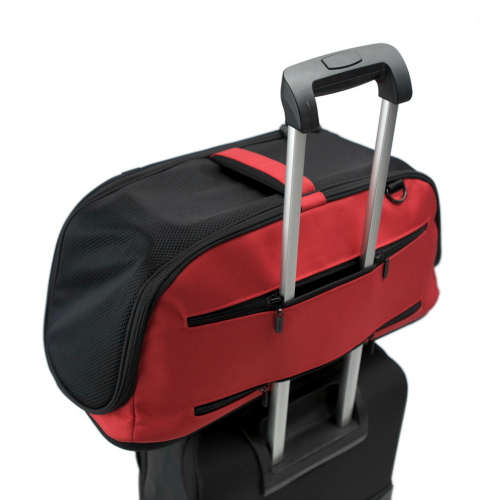 The first time I saw one was at an airport. A couple each had a dog in a Sleepypod Air strapped to the top of their rolling luggage much like the photo above. I ended up sitting near them on the plane and was amazed at how well the carriers worked in the airport and on the plane. The dogs and their humans we happy in flight and when we arrived at our destination hours later.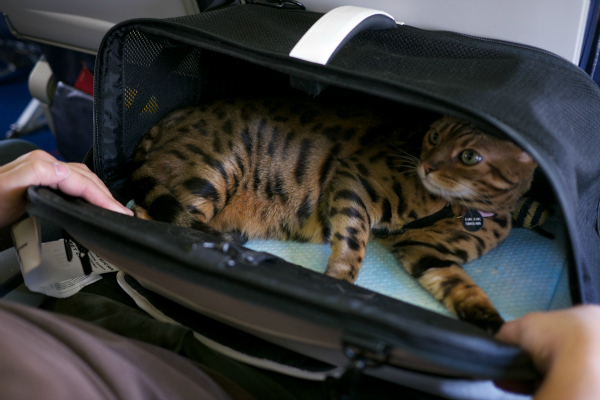 The carrier is designed to hold a cat up to 17 1/2 pounds or dog up to 15 pounds. If you have little ones that get along well, you may even be able to double up. My cats are pushing that maximum weight limit, but would do just fine for a shorter car trip (or nap at home) together. For an airplane or longer trip. I would want them to each have their own. When they were younger and smaller, they would have loved the comfort of snuggling together during trips.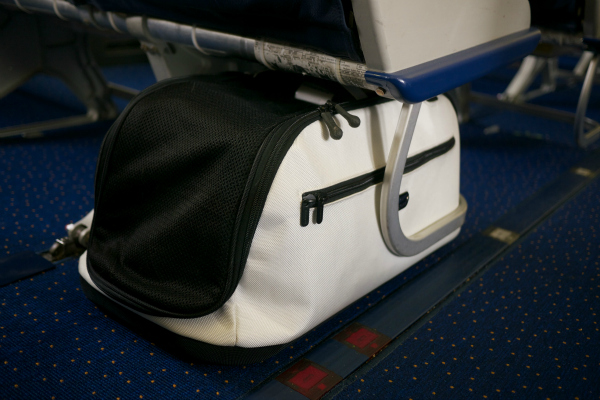 The Sleepypod Air stores flat when not in use. The sides are rigid and it only takes a moment to go from flat to ready to use. It can be configured in a few different ways depending on how much space is availability in the airplane. The length can range from 16″ to 22″. You may need to shorten it up to fit safely under the airplane seat during take off. Then you can let it expand to it's full length for the duration of the flight. Pets can curl up inside or stretch out.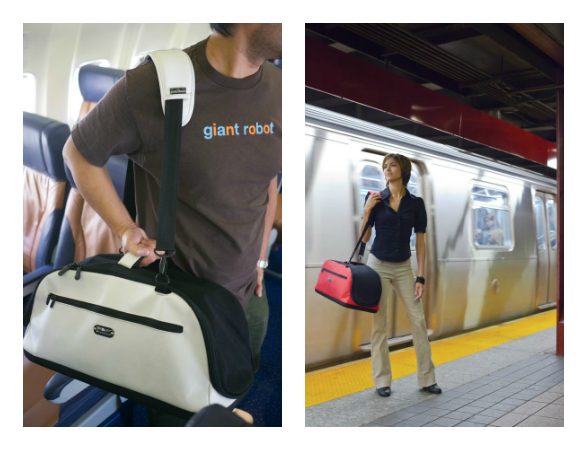 The carrier can be attached securely to the telescoping handle of your luggage to make it easy to get around the airport. Your pet will be comfortable and you won't need to worry about juggling too many bags and accidentally dropping your precious furry cargo.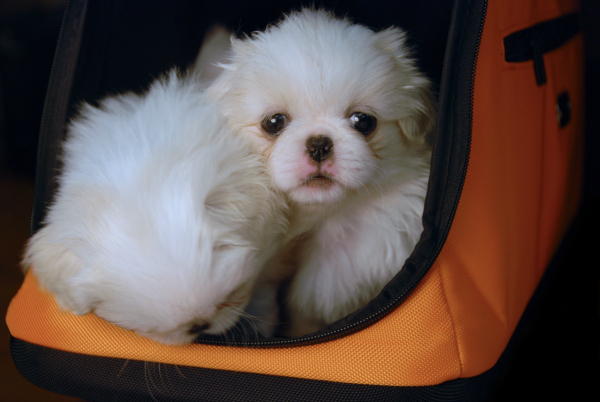 It's also possible to use a seatbelt to secure the carrier in a car, train, bus or airplane seat. The seatbelt works with the straps on the carrier to keep it steady even if the ride gets rough.
There are large pockets on each side that are great for holding food, treats, water bowl and any other essentials.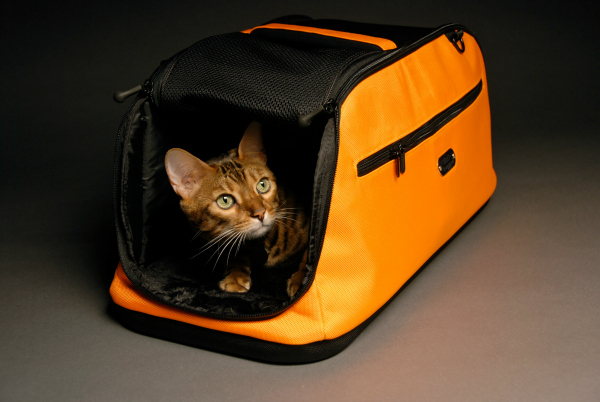 The liner is plush and machine washable. They also sell an optional warmer and dry mat to protect against accidents.
The Sleepypod Air is excellent for air travel and also great for shorter trips around town!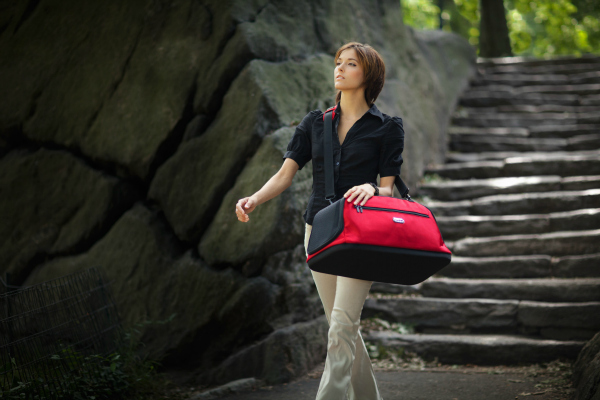 CONNECT – You can like Sleepypod on Facebook and follow them on Twitter.
Enter daily through the Rafflecopter form below: