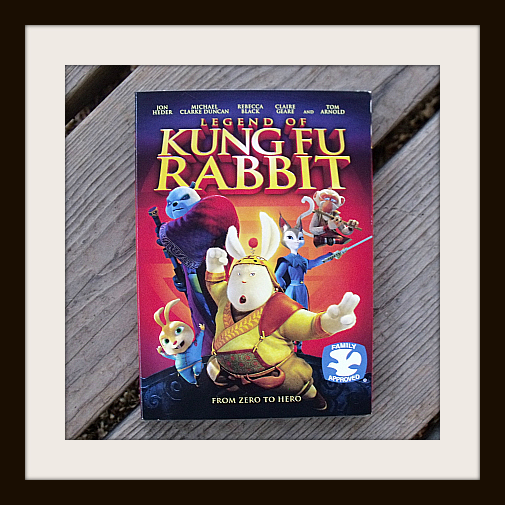 Legend of Kung Fu Rabbit is a fun feature that would be a great choice for family movie night. There is action, adventure, comedy and heart as this rabbit goes from zero to hero.
Adults and kids will recognize the voices of the star-studded cast that includes Tom Arnold, John Heder from Napoleon Dynamite and Rebecca Black, who became an overnight sensation with her viral music video "Friday."
The movie is rated PG due to it's animated martial arts and mild language. Of course, you'll want to use your own judgement, but I found the martial arts to be typical for a cartoon and appropriate for the story. The language is probably milder than what kids hear on the playground at school.
This DVD is lots of fun!
Legend of Kung Fu Rabbit

Rated PG
Release date 9/24/13
Synopsis: "In order to keep his promise to an aging Kung-Fu Master, Sifu, Fu the Rabbit, a humble chef, must venture out of the comfort of his kitchen and team up with Penny a Kung-Fu Prodigy and her sidekick, Biggie, to go on a heroic quest to defeat Sifu's arch nemesis, Slash, to save the fate of their Kung-Fu Academy from peril."
Enter daily through the Rafflecopter form below: