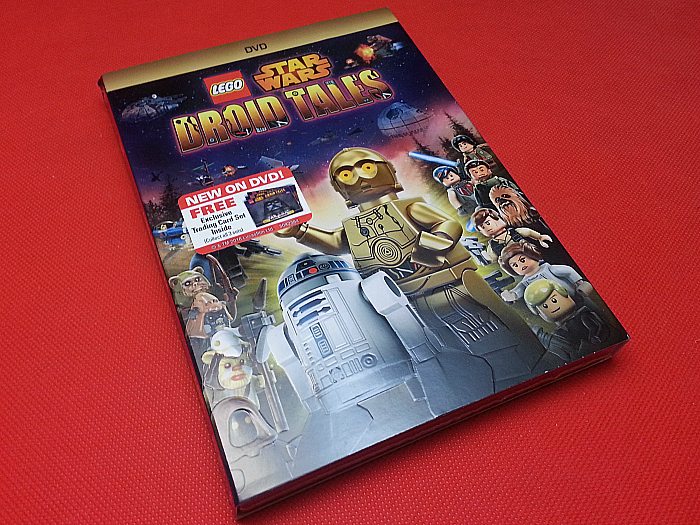 Star Wars and Legos are a perfect match! They both seem to be timeless with fans of all ages.
Lego Star Wars Droid Tales is a five episode mini series filled with adventure and comedy. It's great for kids, even ones who are too young for the Star Wars movies. It can definitely be enjoyed by adults, too.
There are five episodes on the DVD for almost 2 hours of Lego Star Wars fun.
Exit from Endor

Crisis on Coruscant

Mission to Mos Eisley

Flight of the Falcon

Gambit on Geonosis 
Lego Star Wars
Droid Tales
Walt Disney Studios
Release date 3/2/16
Synopsis: "The fun begins following the victory celebration in the Ewok village on Endor, at the end of Star Wars: Return of the Jedi. R2-D2 and C-3PO have gathered to regale Luke, Leia, Han, Chewbacca and the other Rebels with the tales of their adventures that led to the events of Star Wars: The Phantom Menace. An accidental kidnapping occurs while the droids are reminiscing, and suddenly you're taken on a new journey that leads to the retelling of the entire Star Wars saga, as told by R2-D2 and C-3PO! It's hilarious and playful, packed with all your favorite interlocking characters. LEGO® STAR WARS™: DROID TALES is intergalactic thrills for the whole family!"