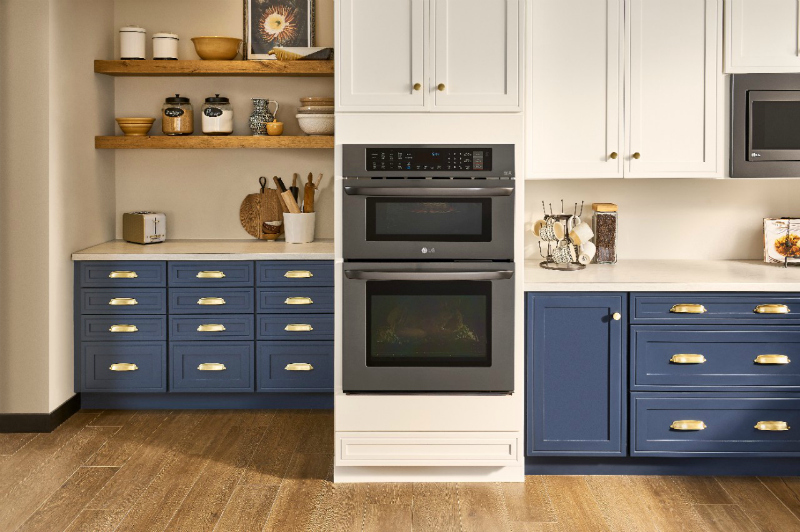 A functional kitchen is a must have for all of us who enjoy gathering with family for a good meal. And, a double wall oven from LG can definitely enhance your life!
Having high tech major appliances in a beautifully designed space, makes it a pleasure to prepare food and enjoy time with your family. If the appliances don't work well, you won't be happy about cooking. And if the cook isn't happy, no one is going to want to spend time in the kitchen.
Flexibility and speed are built right in, so you get the speed of the microwave and the even cooking of convection. Additionally, you can save big, when you get yours from Best Buy.
Save $500 with the purchase of a 5-piece LG Kitchen Package
Offer valid through March 6th, 2019
You'll cut cook time in half, when you use LG's TurboCook™ Speed Oven. Since True convection gives precise heat, you can cook with confidence. Also, it's just plain beautiful, so your kitchen will look great!
Saving time while preparing amazing meals is great, and it's even better with this special LG offer at Best Buy.
Check out my additional shopping articles, so you can learn about more Best Buy products you want and need.