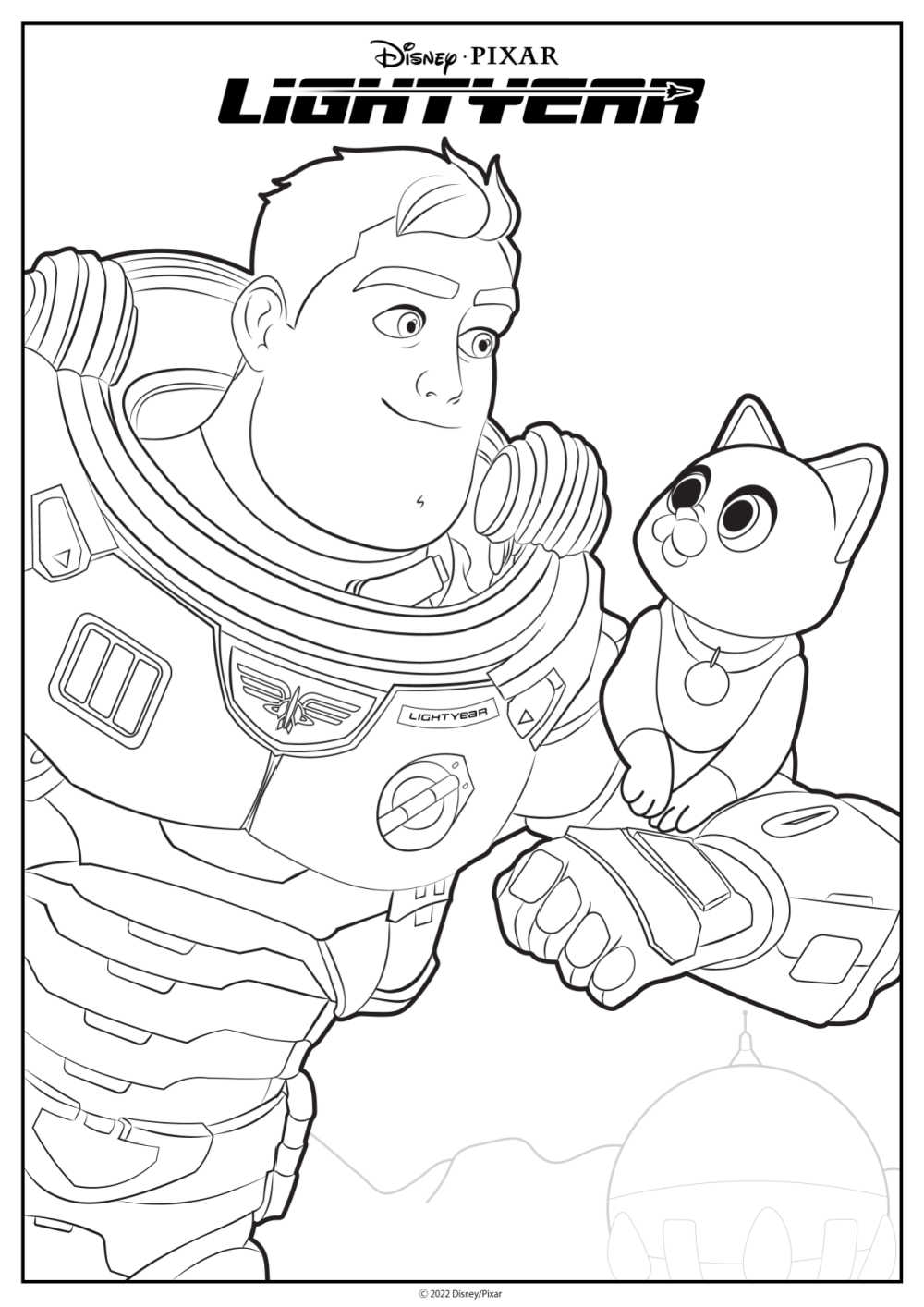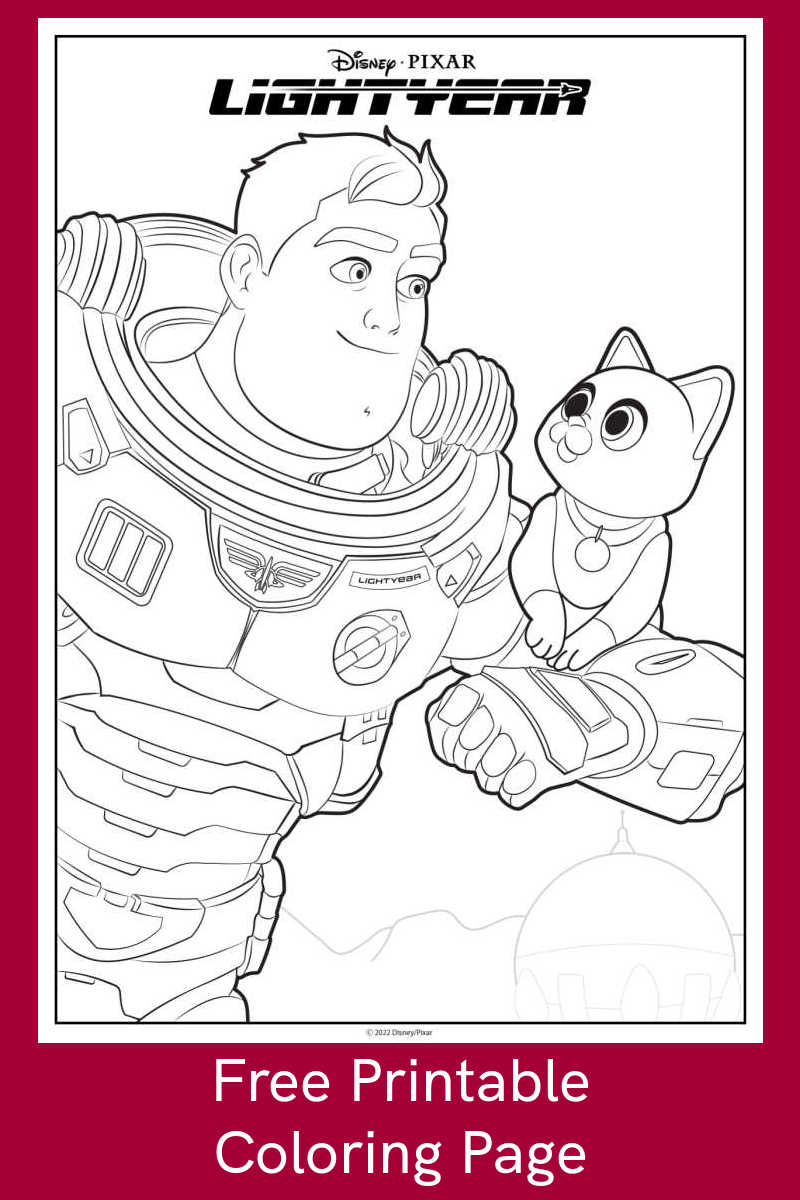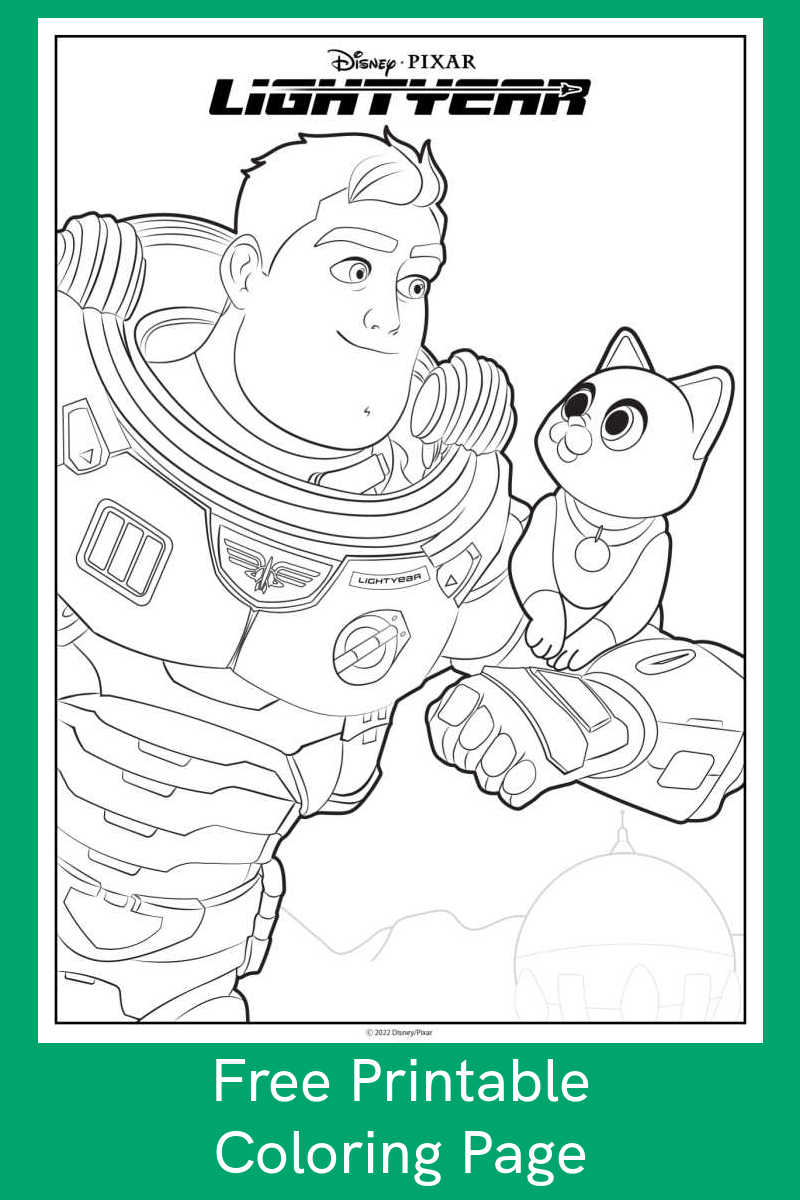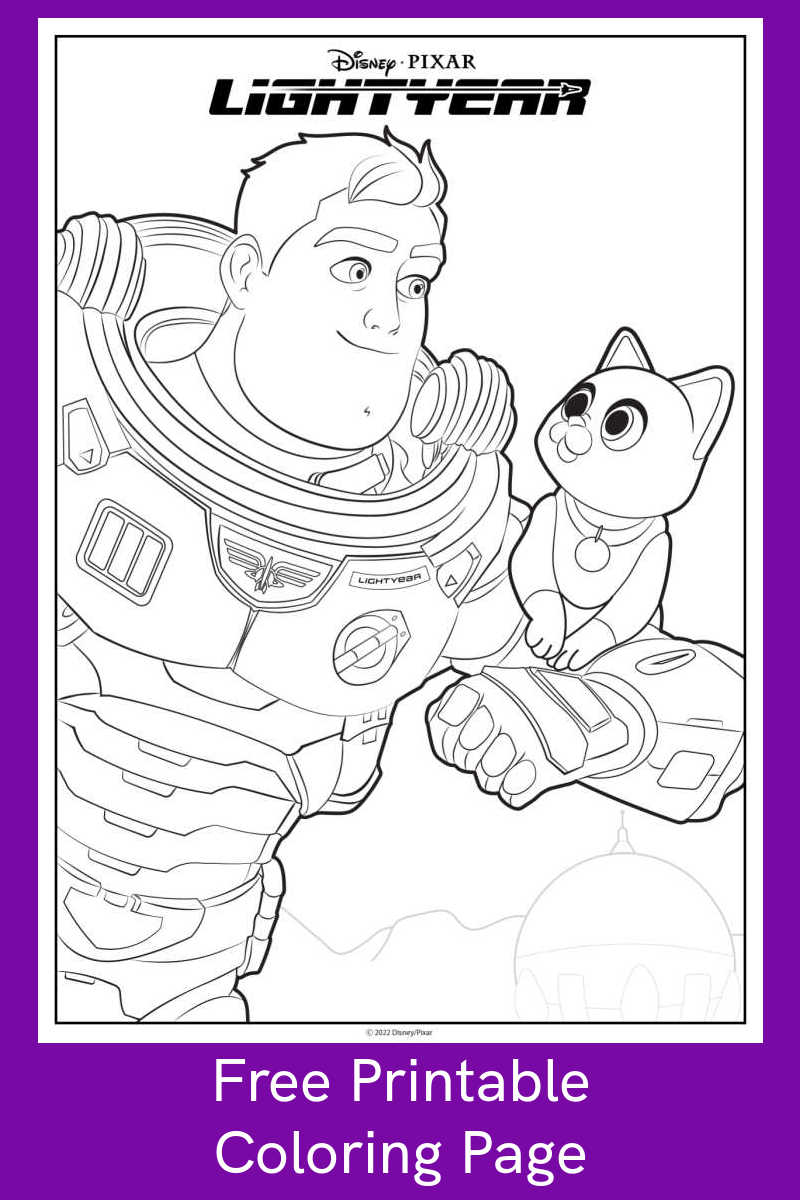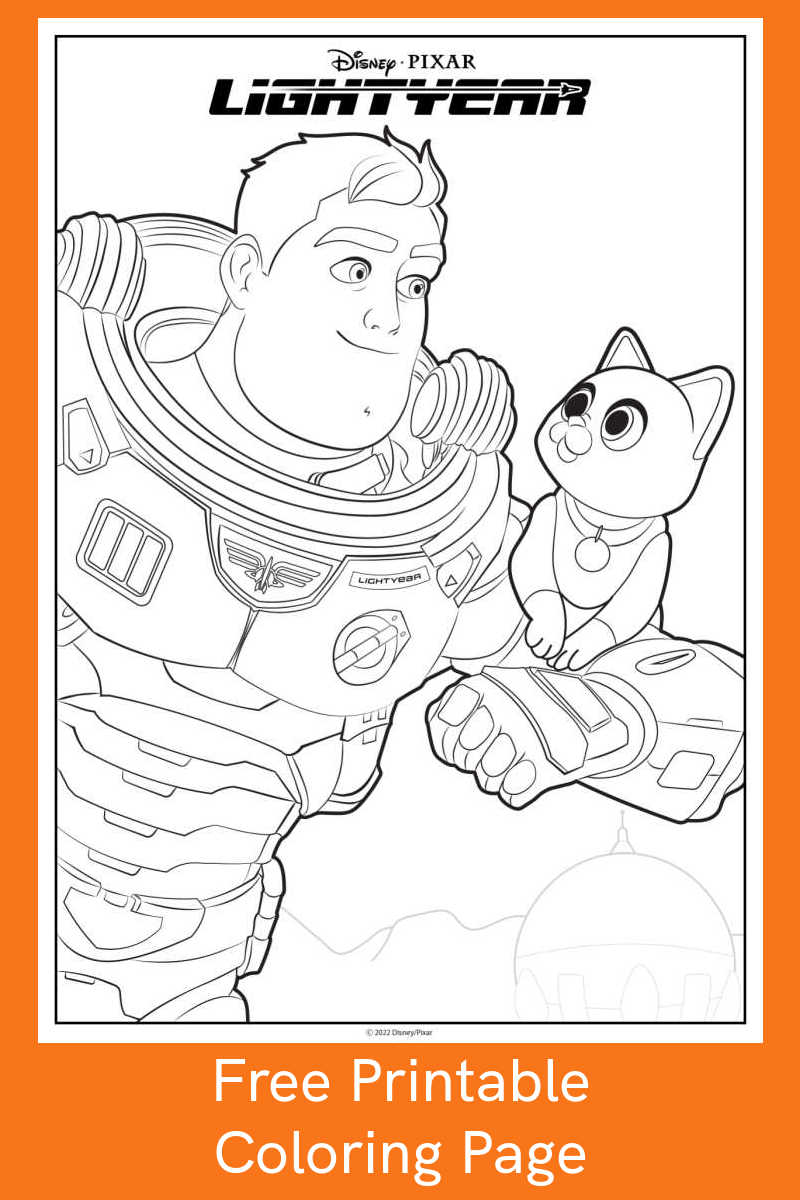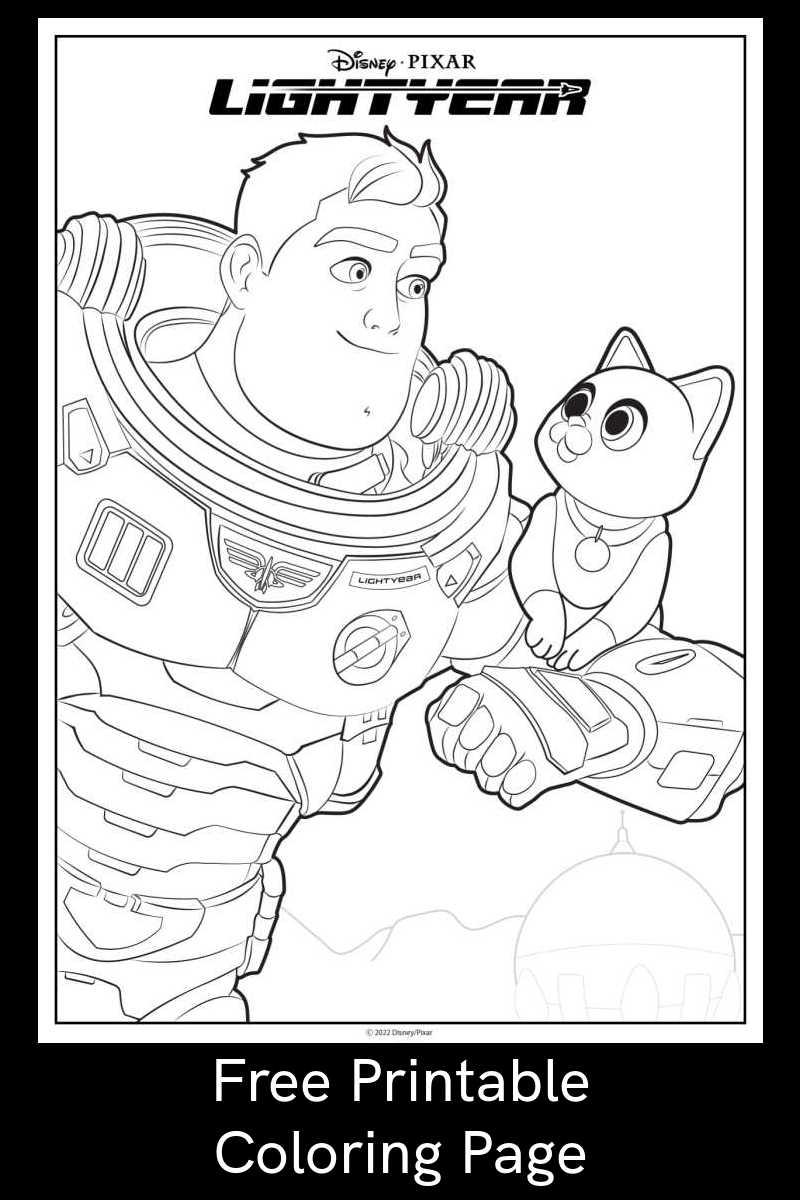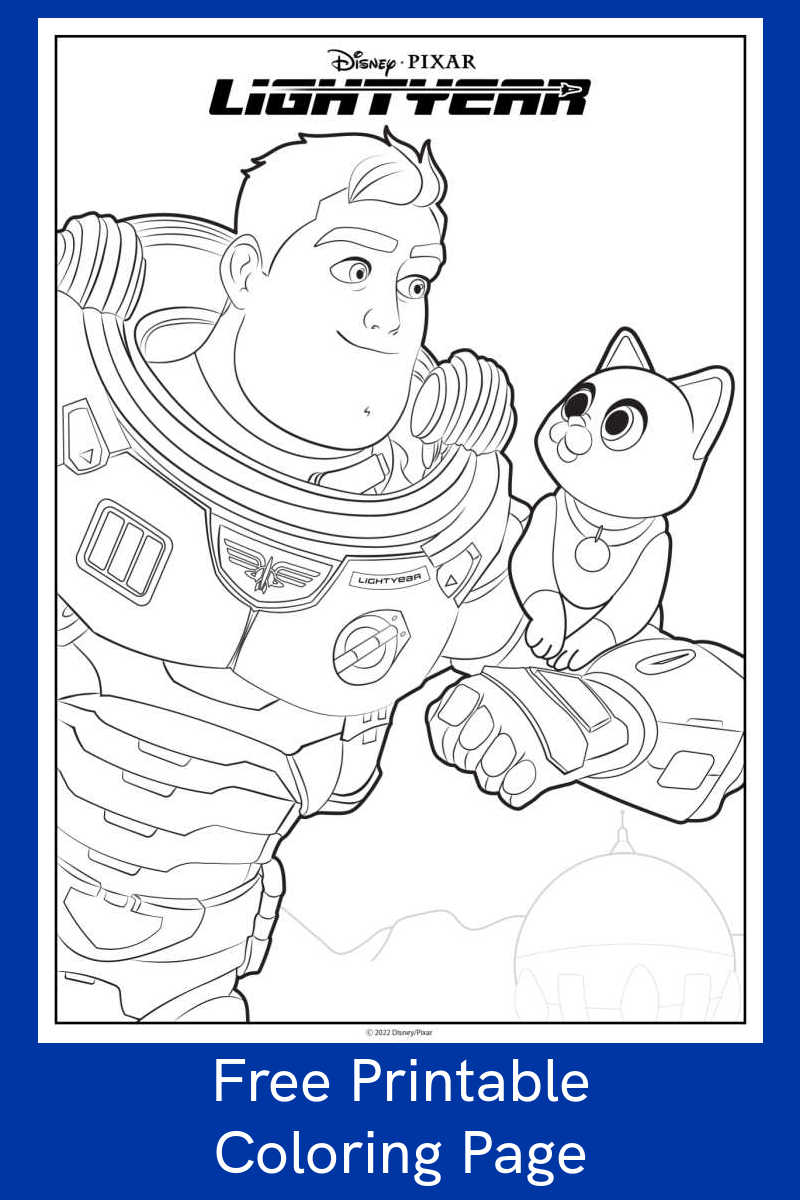 Free Lightyear Activity Page Download
Buzz & Sox Coloring Page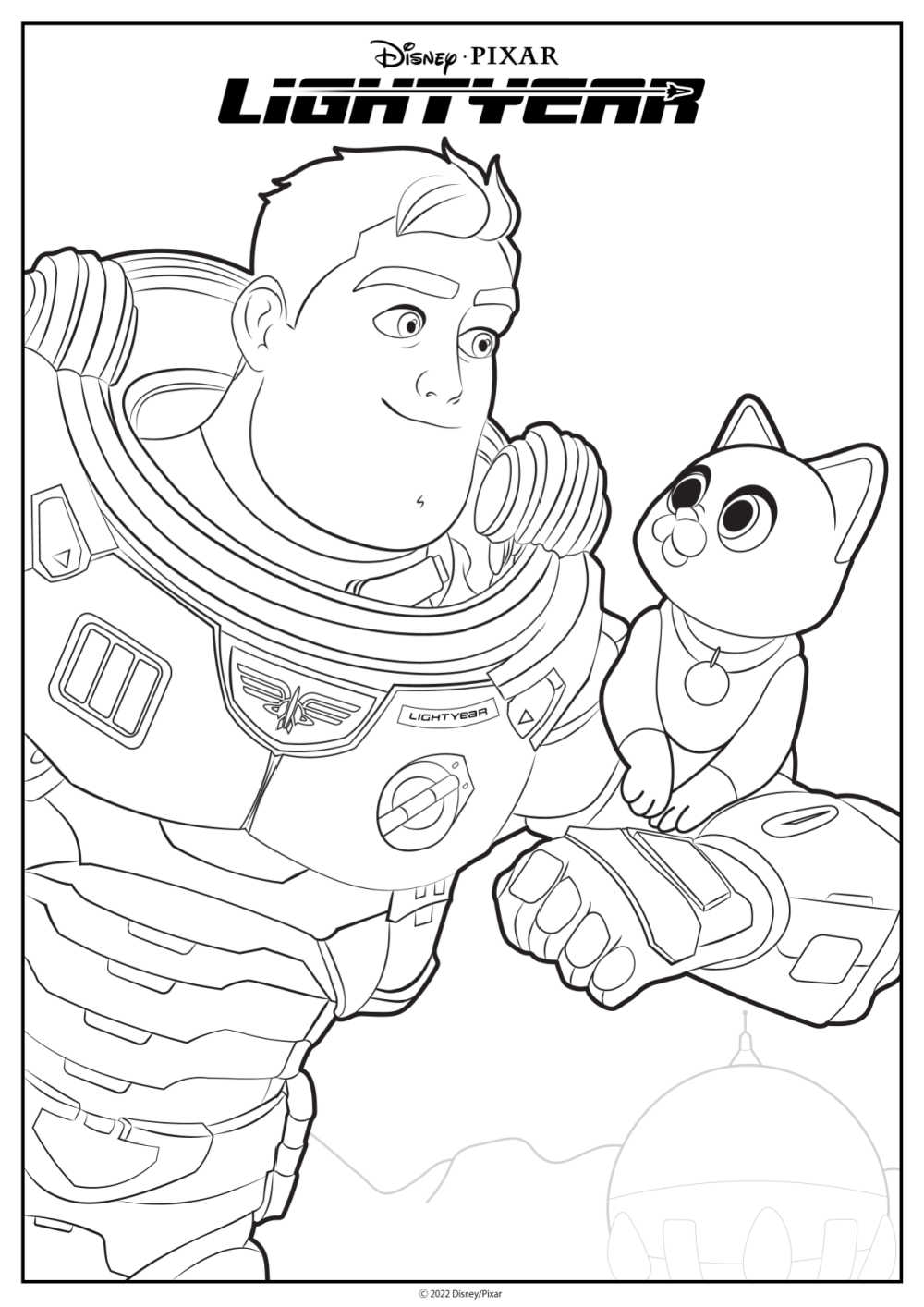 Download the free Lightyear coloring page, so your child can color the picture of Buzz and Sox from the new Disney Pixar movie.
As a cat person, I was thrilled to see that Lightyear features a cat as one of the stars.
Naturally, Sox is not a real cat.
Sox is a robot cat with all sorts of fun skills and a personality that is still cat-like.
It will be fun to see the adventures of young Buzz Lightyear and his adorable cat companion.
I'm guessing that a whole lot of kids are going to want their own Sox cat toy to play with when they see the movie this June.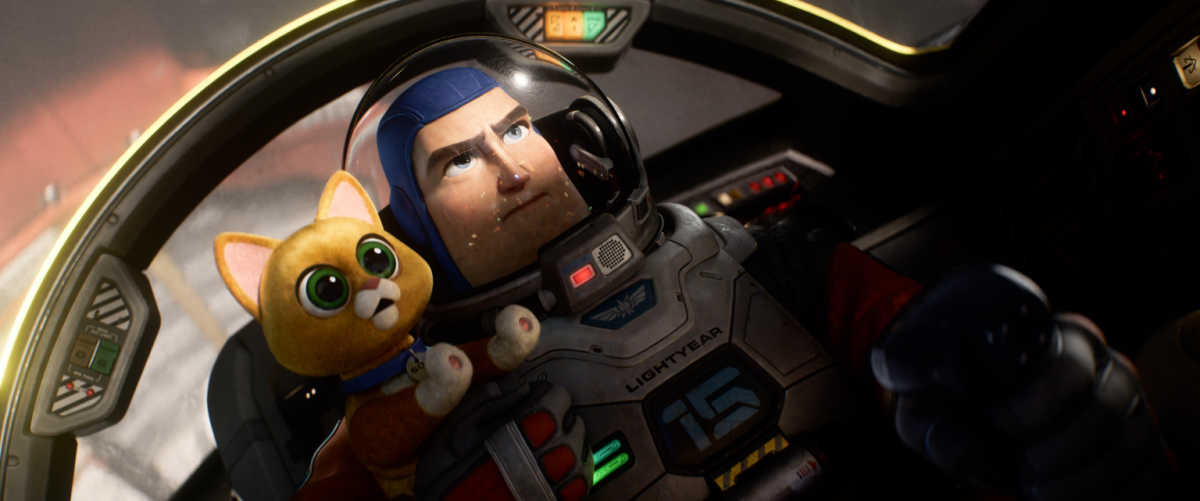 Lightyear
Opens in Theaters 6/17/22
Synopsis
The definitive origin story of Buzz Lightyear, the hero who inspired the toy, "Lightyear" follows the legendary Space Ranger after he's marooned on a hostile planet 4.2 million light-years from Earth alongside his commander and their crew.
As Buzz tries to find a way back home through space and time, he's joined by a group of ambitious recruits and his charming robot companion cat, Sox.
Complicating matters and threatening the mission is the arrival of Zurg, an imposing presence with an army of ruthless robots and a mysterious agenda.
Cast and Characters
Chris Evans as Space Ranger Buzz Lightyear
Uzo Aduba as Alisha Hawthorne
Peter Sohn as Sox
Keke Palmer as Izzy Hawthorne
Taika Waititi as Mo Morrison
Dale Soules as Darby Steel
James Brolin as Zurg
Mary McDonald-Lewis as onboard computer I.V.A.N.
Isiah Whitlock Jr. as Commander Burnside
Efren Ramirez as Airman Diaz
Keira Hairston as Young Izzy
Director
Angus MacLane
Producer
Galyn Susman
Music
Michael Giacchino
Official Lightyear Movie Trailer
Click HERE to download the free printable Lightyear coloring page, so that your child can have fun coloring Buzz and Sox!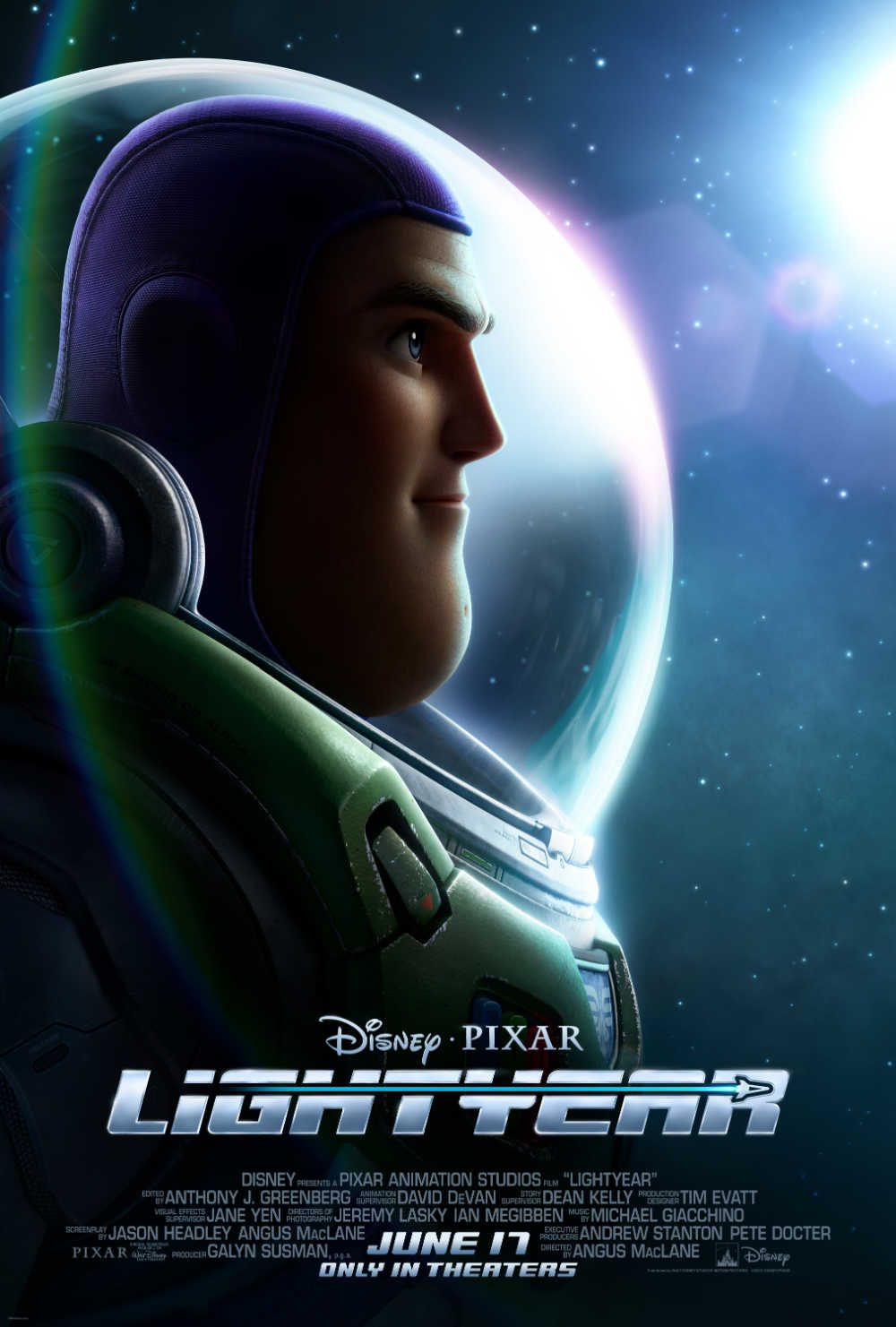 More from Mama Likes This
For year round fun, take a look at the rest of my free printables.
Many are from Disney and Shout Factory, so they feature movies, TV series and characters that your kids already know and love.
Some are educational and some are just plain fun.
There are coloring pages, crafts, word puzzles, mazes, memory games and, also, other family friendly activities.
Free Lightyear Printable Activity Pages
Free Toy Story Printable Activity Pages
Which ones will your child want to use first?