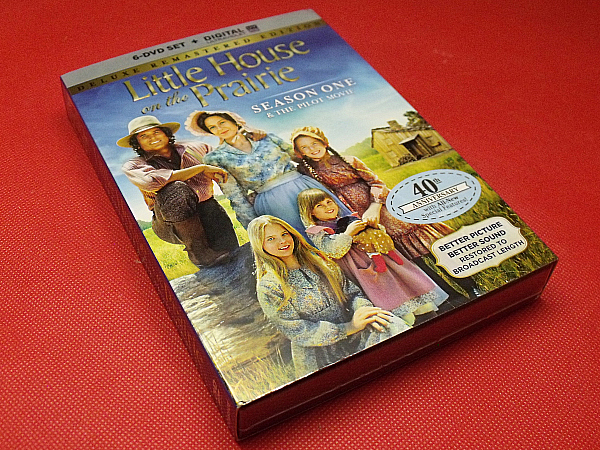 This was a week for rude awakenings. Two significant pieces of my youth are celebrating anniversaries. It's the 30th anniversary of the Breakfast Club's fateful day of Saturday detention and the 40th anniversary of Little House on the Prairie. I identified with both of these shows and characters way back when and I'm sure I can't possibly be old enough for these anniversaries.
When I was young I looked forward to watching Little House on the Prairies each week and read the book series more than once. Laura Ingalls was about my age and was easy to identify with. I always thought it would be wonderful fun to live on the prairie and get into Laura-style trouble with Nellie Oleson.
This new DVD set includes the pilot movie and the entire first season on 6 discs. It's all be digitally remastered and looks a whole lot better than my old VHS tapes. The set it great for adults like me who remember the original series and is a wonderful way to introduce it to a new generation.

Little House on the Prairie Season 1

Deluxe Remastered Edition DVD + UltraViolet Digital Copy
6 Disc Set
Release date 3/25/14
Synopsis: "Michael Landon and Melissa Gilbert both earned Golden Globe® nominations for their unforgettable roles as Charles Ingalls and Laura Ingalls in the inspiring story, based on Laura Ingalls Wilder's best-selling and much-loved "The Little House on the Prairie" book series which chronicles the dramatic, gripping adventures of a young pioneer family's struggle to build a new life for themselves on the American frontier of the 1870s. Relive all the heartwarming adventures from season one—from the arrival of Charles Ingalls and his family in Walnut Grove, through the building of a new home and friendships to battling for their lives against a vicious blizzard."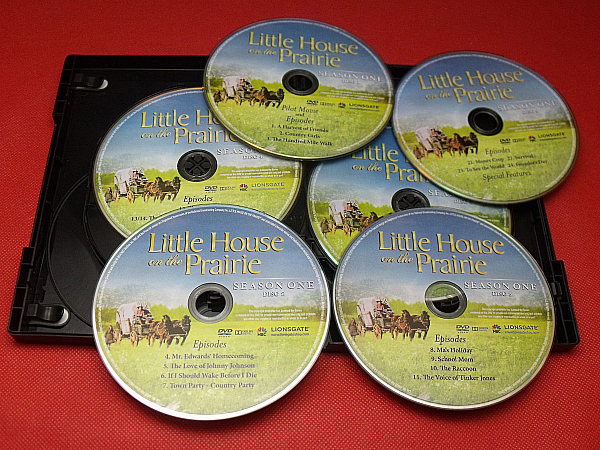 Enter daily through the Rafflecopter form below: