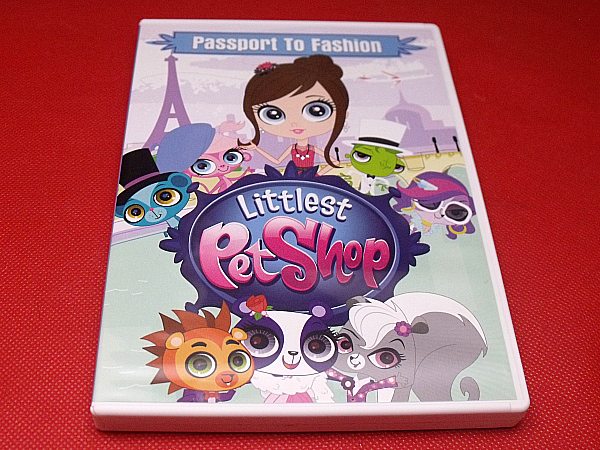 Have you ever dreamed of being able to talk to animals? I think most children have. In fact, I talk to my pets everyday. We do communicate, but we do not have conversations and adventures like Blythe Baxter and her animal friends do in Littlest Pet Shop.
Passport to Fashion is a fun collection of episodes from the TV series. Each one has a focus on travel as Blythe, Pepper, Zoe, Pepper, Vinnie, Sunil, Russell and Minka visit exotic, fashionable locations around the world. Cities include Paris, Rio and Shanghai.
The DVD is full of fun, of course. Even though it's cartoon style entertainment, it's still interesting for kids to get a taste of travel and fashion from different parts of the world. Naturally, there are good lessons to be learned on the way. This show does a great job emphasizing the importance of friendship and sticking by your friends through good times and not so good times.
Passport to Fashion is a fun Littlest Pet Shop DVD that kids will enjoy!

Littlest Pet Shop:
Passport To Fashion

Shout! Factory
Release date 9/23/14
Synopsis: "Blythe Baxter has two amazing gifts – she can talk to animals and can create amazing fashion! Together with her pet friends- Zoe the spaniel, Pepper the skunk, Sunil the mongoose, Russell the hedgehog, Penny the panda, Vinnie the gecko and Minka the monkey, Blythe is determined to make her dream of a career in fashion come true."
The DVD includes five episodes and a bonus sing along:
To Paris with Zoe

Shanghai Hi-Jinks

Plane It On Rio!

The Expo Factor, Part 1

The Expo Factor, Part 2
Enter daily through the Rafflecopter form below: