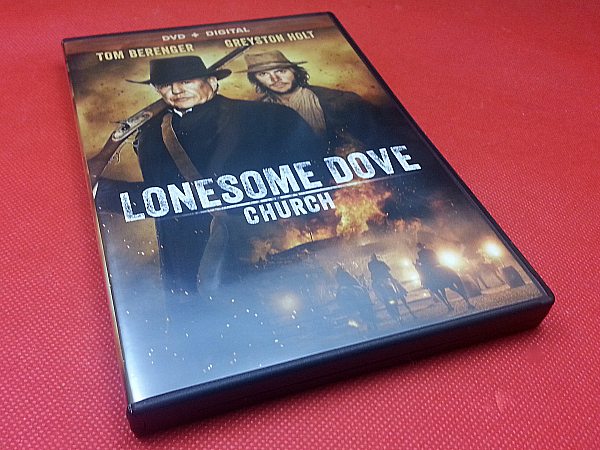 When I was a kid, I used to love watching old black and white Westerns on TV. It was always easy to tell the good guys from the bad guys. Even though things often got tense, it was typically the good guy who won.
Lonesome Dove Church is inspired by real life events. This is the fictionalized story of the building of the Lonesome Dove Church in Grapevine, Texas.
Life was not exactly genteel in Texas in 1846 and the movie reflects that. The story is faith based and has a strong message about redemption, but is also a raw and gritty period appropriate tale.
The movie isn't rated, but I'd categorize this as one requiring parental guidance. It's probably more of a story for teens and adults. My very conservative parents would have enjoyed the message, but wouldn't have been ok with the unsavory details of the movie. The message is appropriate for all ages, but the violence and harsh reality of the times may or may not work for you.
Lonesome Dove Church

Not Rated
Release date 3/24/15
Synopsis: "John Shepherd is an itinerant preacher with dreams of building his own church. When his estranged son Isaac is accused of robbery and murder, John puts his faith and future on the line by coming to Isaac's defense, facing off against a cold-blooded killer in a guns-blazing stand for redemption."
Enter daily through the Rafflecopter giveaway form below: