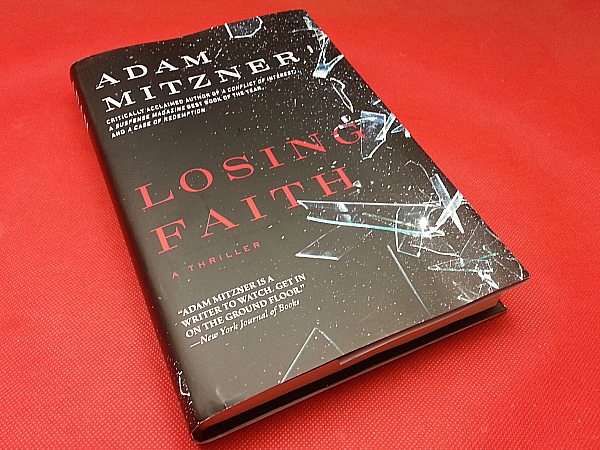 Adam Mitzner is back with yet another fantastic legal thriller! In the past I've enjoyed A Case of Redemption and A Conflict of Interest. Now we have Losing Faith to entertain us.
Thrillers are my favorite genre, especially ones that are intelligently written. I love it when the plot twists and turns with clues that keep me guessing what will happen next. This one certainly does!
Adam Mitzner is a practicing defense attorney in New York. As the head of the law firm's litigation department he's had a whole lot of real life experience that give his novels realistic details. He's got practical legal knowledge and, as evidenced by his writing, a vivid imagination when it comes to crafting a thriller.
Losing Faith

A Novel
by Adam Mitzner
isbn 9781476764245
Pub. date 4/14/15
Description: "Aaron Littmann, the chairman of one of the country's most prestigious law firms, has just been contacted by a high-profile defense attorney, whose client is Nikolai Garkov, a Russian businessman arraigned on terrorism charges for pulling the financial strings behind recent treasonous acts. The attorney informs Aaron that Garkov is looking to switch representation and will pay one hundred thousand dollars just to take the meeting. But Aaron doesn't have any choice, as Garkov is ready to go public with the damning evidence that Aaron and the judge in the high-profile case — Faith Nichols — had a torrid affair during another recent case."
Enter daily through the Rafflecopter giveaway form below: