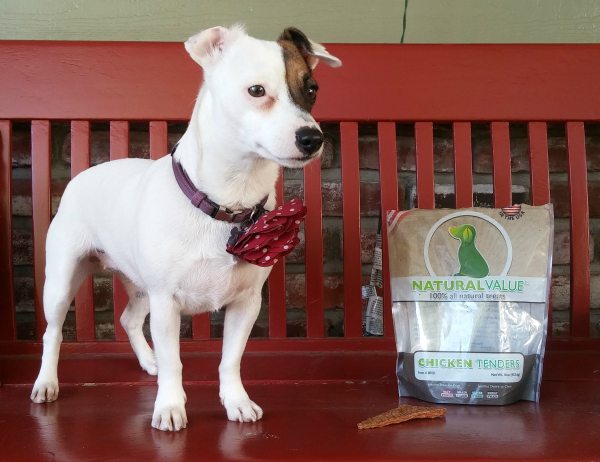 This is June.
Her bag of Natural Value Chicken Tenders is almost empty and she would like some more.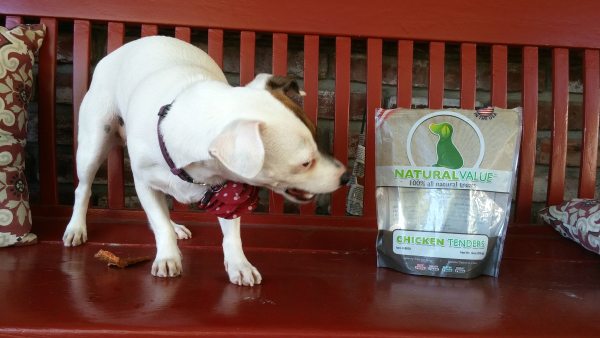 Natural Value is a pet food and treat brand from Loving Pets. The all natural treats are made in the USA and are available at affordable prices.
The Chicken Tenders are big in size, but soft enough for even a small dog to enjoy. They are grain-free and don't contain any wheat, corn, soy or gluten. They are made with the good stuff that dogs want.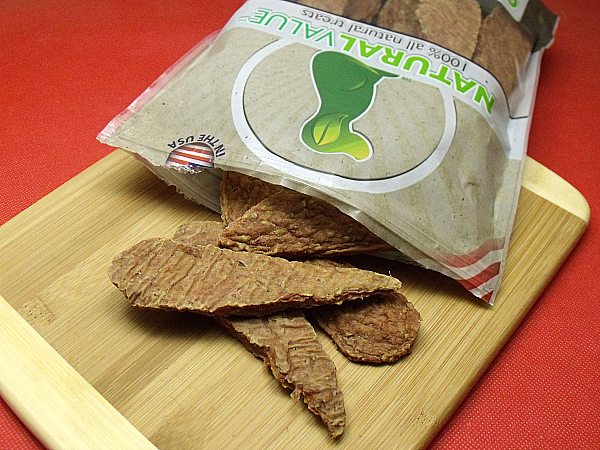 In addition to these tender treats, Natural Value also makes sausages and meat sticks from beef and duck. Since they are made from meat instead of by-products, they have the taste and aroma that dogs love.
Do you have a dog who would like to try Natural Value Chicken Tenders?