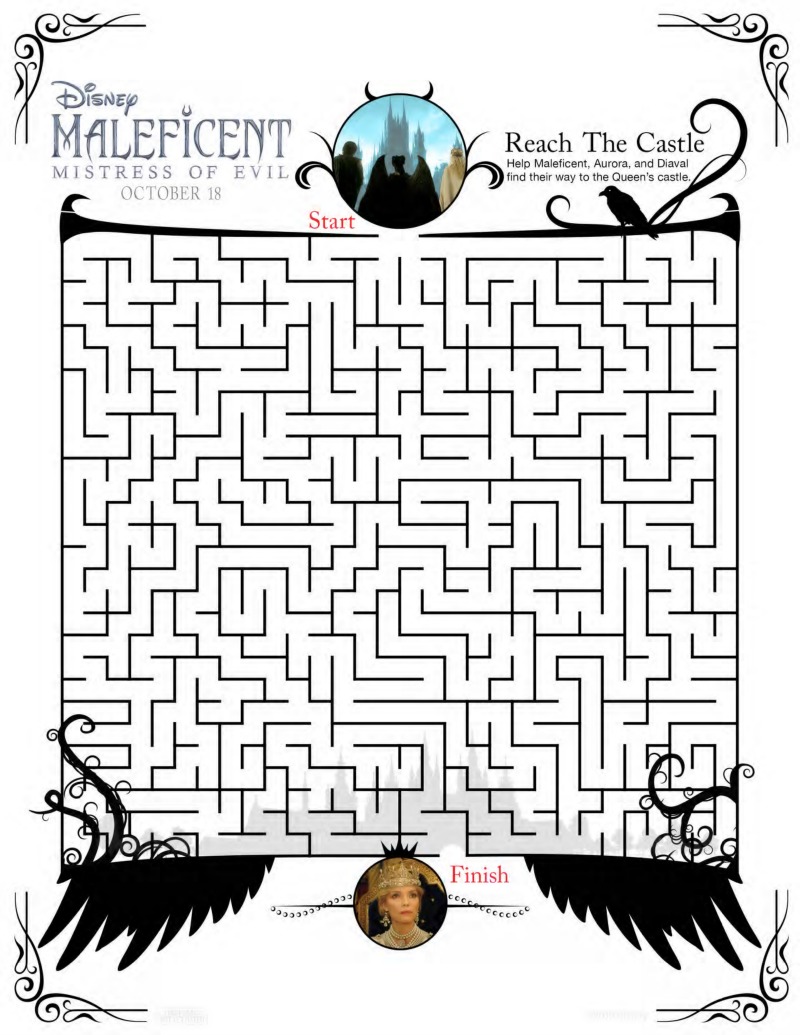 Maleficent Maze
Free Printable from Disney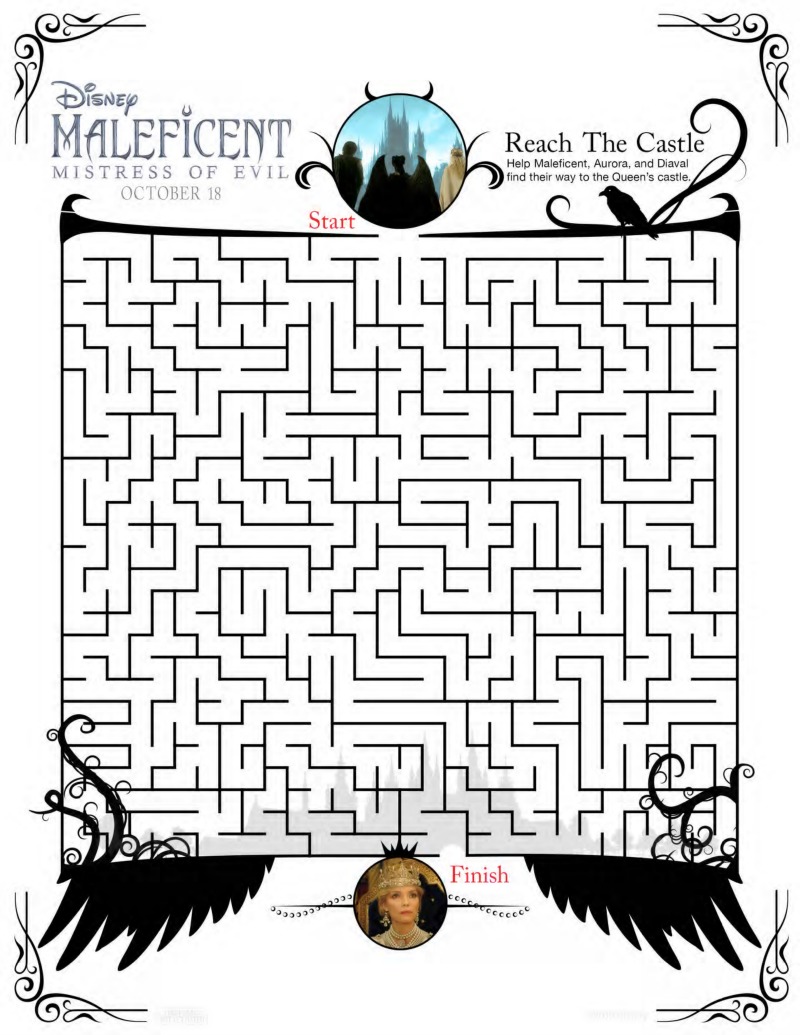 Can you complete the Disney Maleficent maze, so that Maleficent, Aurora and Diaval can reach the Queen's castle?
You can download the free printable to save to your computer or you can print it.
Either way, this is a fun challenge for Disney fans.
I've seen sneak peek videos from the upcoming movie, so am super excited to see it.
We have waited a long time for this new Maleficent movie, but it looks as if it is worth the wait.
There is more to this Disney villain than what we previously saw, so I am looking forward to getting to know her on a deeper level.
She is not one dimensional, so there is more to her than the vengeful evil that we see on the surface.
Have fun with the printable maze!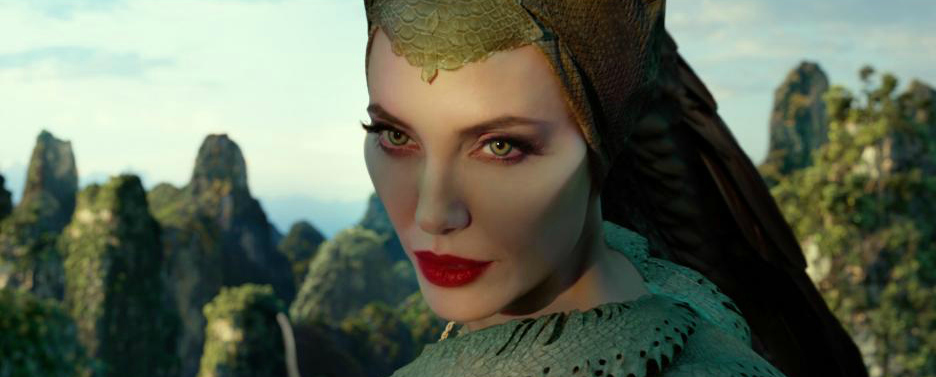 Synopsis
When the fantasy adventure begins, it is several years after "Maleficent."
Then audiences learned of the events that hardened the heart of Disney's most notorious villain, so she was driven to curse a baby Princess Aurora.
The film continues to explore the complex relationship between the horned fairy and the soon to be Queen.
They form new alliances and face new adversaries, when they struggle to protect the moors and the magical creatures that reside within.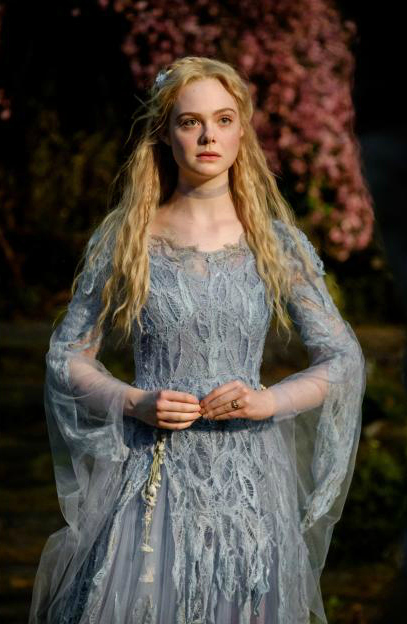 Click HERE to download the free printable Maleficent maze, so you can help them find the Queen's castle.
Check out my other free Maleficent printables, so you can have even more fun with this notorious Disney Villain.
Many are from Disney and Shout Factory, so they feature movies, TV series and characters that your kids already know and love.
Some are educational and some are just plain fun. There are coloring pages, crafts, word puzzles, mazes, memory games and other family friendly activities.