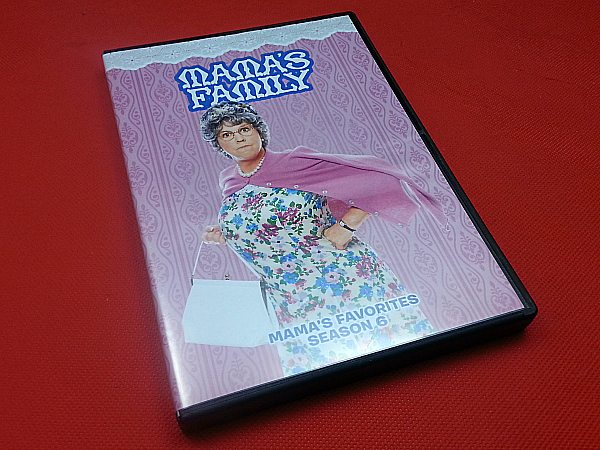 Are you a Mama's Family fan?
This hilarious sitcom started as a comedy sketch on The Carol Burnett Show in 1974. Fans were hooked on the over the top and abrasive Thelma Mae Crowley Harper who was never afraid to speak her mind on any subject at anytime. The character played by Vicki Lawrence made regular appearances on Carol Burnett and eventually a spin off series was created in the early 80's.
Mama's Family

Mama's Favorites Season 6
Time Life
Release date 7/28/15
Synopsis: "There are at least three certainties in life: death, taxes and Mama's big mouth. Telling people what to do comes easy for her, knowing when to stop is another matter. She chews out K-RAY radio's consumer watchdog on the air and promptly gets hired as his replacement. Heaven for her is a good detective movie marathon. She can practically solve a crime in her sleep. Figuring out what Bubba's going to do next, however, is a challenge. He creates a photo with Mama's head on a young model's bikini clad body that Vint puts on a flyer advertising a senior mixer and Mama arrives to a room full of leering old men all grabbing at her."
This special DVD collection includes six episodes from the 6th and final season of Mama's Family:
Mama Fights Back
Bubba's House Band
The Big Nap
Pinup Mama
Look Who's Breathing
Bye Bye Baby!
Enter daily through the Rafflecopter giveaway form below: