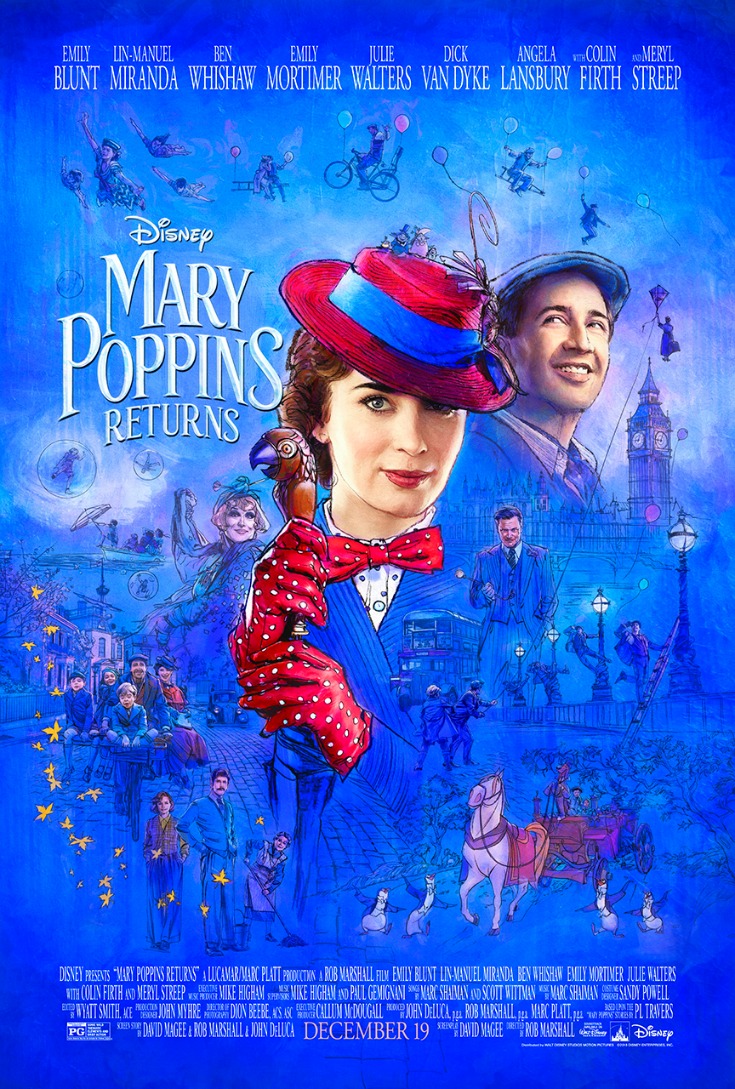 Mary Poppins Returns Poster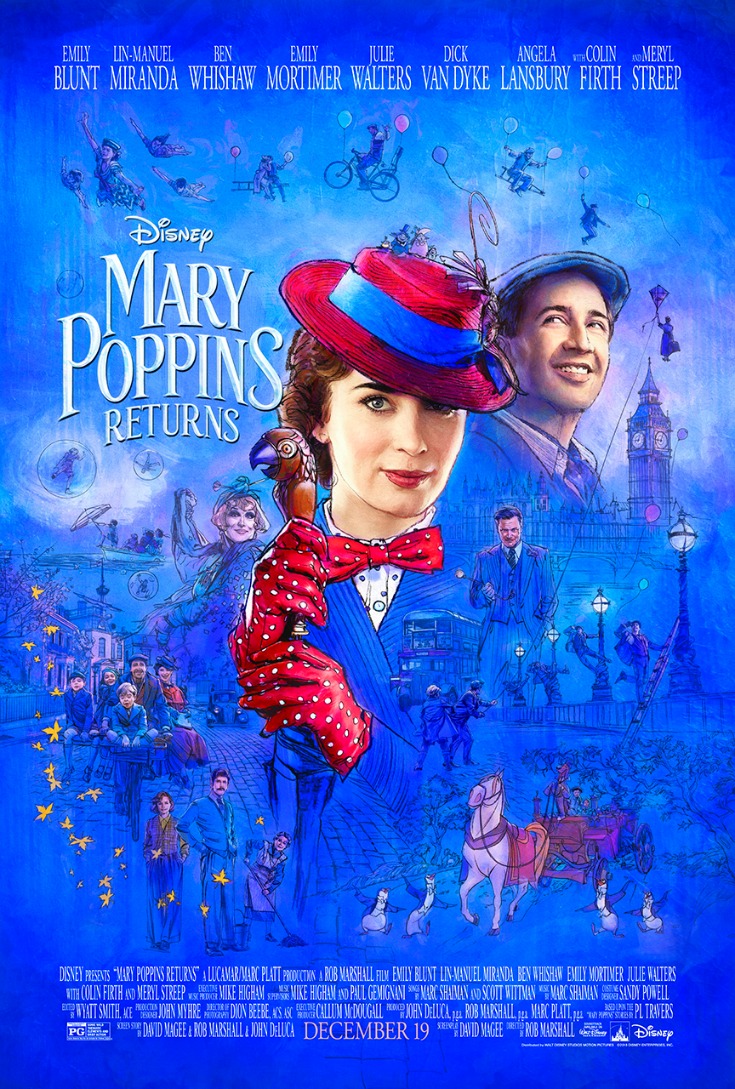 The new Mary Poppins Returns Poster and trailer have been released, so I'm getting more excited for the Disney movie!
This isn't a remake of the original movie, but is an extension of it. There will be all new adventures with the most practically perfect nanny, and it the new generation of Banks children.
The cast looks absolutely amazing and I can't wait to see it! The movie will be released December 19th, so you can add it to your family holiday plans.
Movie Trailer
The movie stars Emily Blunt as the practically-perfect nanny with unique magical skills. She can turn any task into an unforgettable, fantastic adventure.
Also, Lin-Manuel Miranda stars as her friend Jack, an optimistic street lamplighter who helps bring light and life to the streets of London.
Check HERE for more Mary Poppins updates!