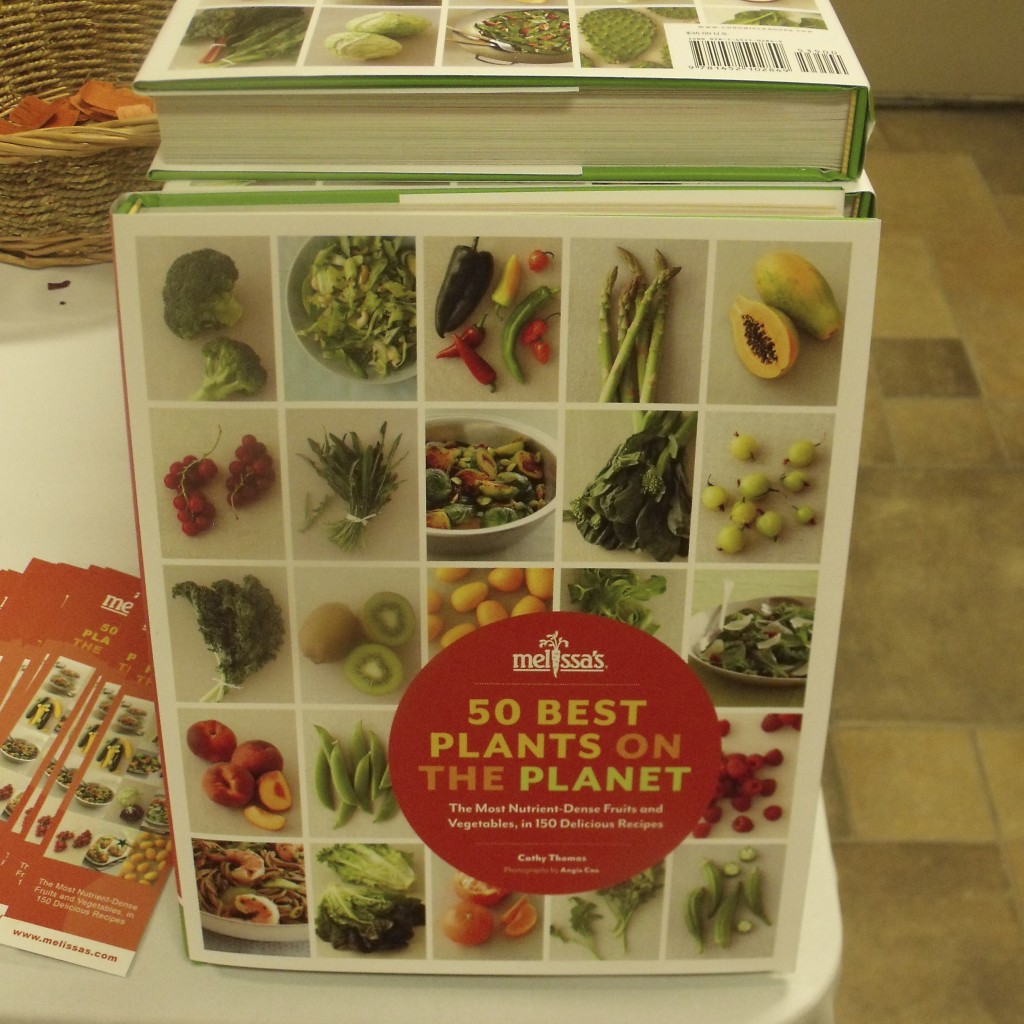 Melissa's
50 Best Plants On The Planet
The Most Nutrient Dense Fruits and Vegetables in 150 Delicious Recipes
by Cathy Thomas
Photographs by Angie Cao
isbn 978-1-4521-0284-9
Pub. date December 2012
Description: "We know that most people aren't hitting their fruit and veggie targets a day, maybe because we're told all the time to eat them, but not necessarily how to eat them. Which fruits and veggies pack the best punch? Which ones best suit your body if you're looking to boost immunity or heart health, to soothe your tummy, smooth your skin or balance your mood? What should you look for when shopping, and what cooking techniques should you use? This cookbook answers these questions and more. This alphabetized encyclopedia contains information about the 50 most nutrient-rich fruits and vegetables."
When I was growing up, I ate a very limited selection of fruits and vegetables. Salad was a plain bowl of iceberg lettuce with thousand island dressing. Vegetables came frozen in a bag and preparing them meant bringing them to a boil and adding salt. This was not the healthiest way to eat…..
I think we all know that it would be a good idea to eat more fruits and vegetables, but our American culture often promotes a very different diet where fruits and vegetables are almost an afterthought. Fast food and pre-packaged food may seem easy, but they don't necessarily provide us with the nutrition our bodies need. With many foods, you'd need to eat thousands and thousands of calories to reach the recommended daily amount of basic nutrients.
Wouldn't it be nice to eat delicious foods in reasonable quantities while meeting our nutritional needs? Eating lots of veggies and fruits is a good thing, but choosing the right ones is even better! By eating a variety and making good choices, we can get what our bodies need.
This book is drool-worthy! The photos of the fruits, veggies and prepared dishes are gorgeous and inspirational.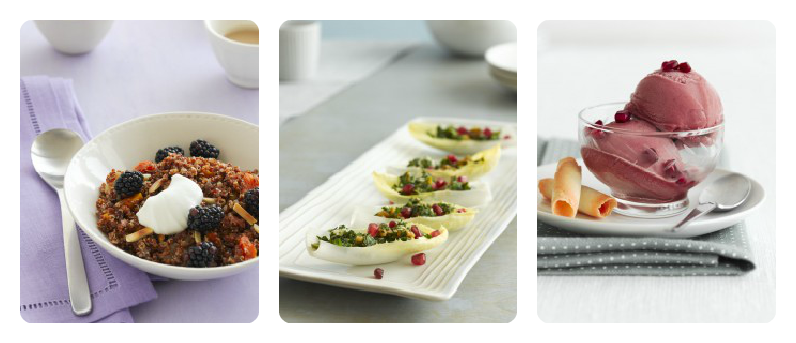 50 Best Plants on The Planet is a cookbook and an encyclopedia. The nutrient dense fruits and veggies are listed in alphabetical order. Nutritional information and health benefits are included along with tips on how purchasing, storing and preparing.
Many of the foods featured in the book will be familiar to you. Others are more unique. I like to think that I know a lot of about nutrition, but was surprised by some of the things that I read. Some of my regulars didn't make the top 50 list and others contain even more nutrition that I thought they did.
Cathy Thomas has included 150 recipes that are packed with powerful nutrition. I tried several of them at the book launch at Melissa's and intend to try many more in my own kitchen.
Each of the recipes is very clearly explained. Novice home cooks will be able to follow along and create dishes that are nutritious, tasty and beautiful. Experienced chefs will enjoy them as well.
50 Best Plants on the Planet is practical to use before I shop and when I'm planning meals. It's also fun to just look at the beautiful pictures!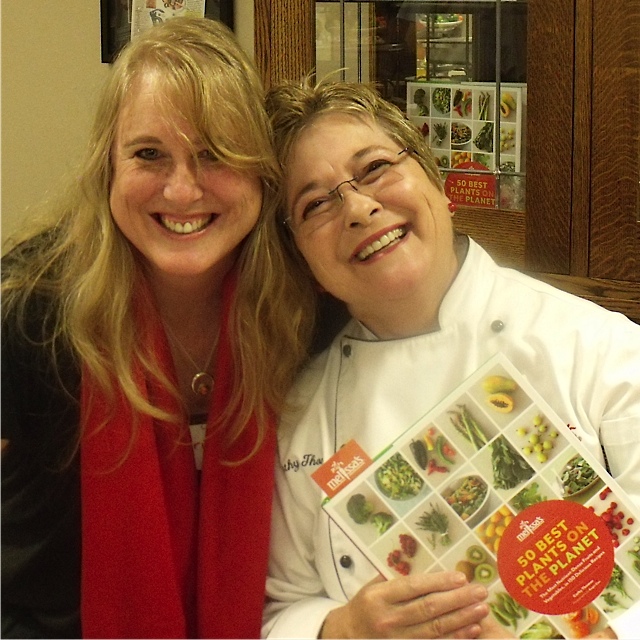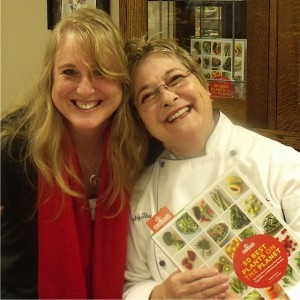 CONNECT – You can like Melissa's on Facebook and follow them on Twitter.
WHERE TO BUY – The hardcover book is available online from Melissa's and in Bristol Farms grocery stores. The paperback version will be available next spring.