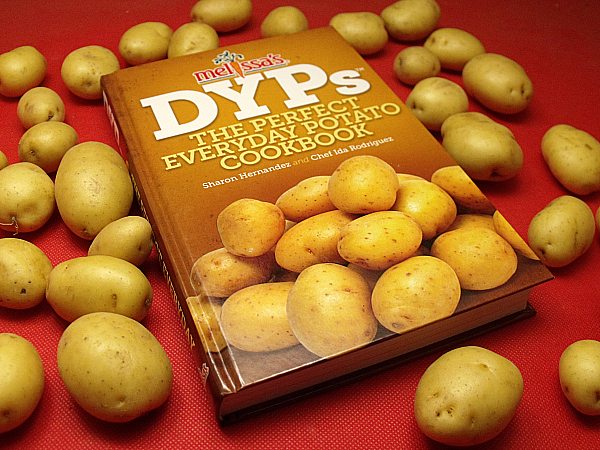 I used to think that all potatoes were basically the same. It didn't matter to me that they were different shapes, sizes or colors.
Then I discovered Idaho grown Dutch Yellow Potatoes (DYP) from Melissa's Produce. One bite and I knew that these were not the same. However they are prepared, the creamy texture and buttery flavor stand out. Somehow, I became a potato snob.
The new DYP cookbook from Sharon Hernandez (who named Melissa's after her daughter when she was little) and Chef Ida Rodriguez (who has been with Melissa's for years) have put together a wonderful collection of 154 recipes.
These little potatoes are available year round, so it made perfect sense for the cookbook to be organized by season. I've been using the potatoes myself every which way and have already tried many DYP recipes at Melissa's events that I've attended.
I am looking forward to trying the recipes in this cookbook and have already used sticky notes to mark the ones that are first on my list.
Corn Chowder
Shepherd's Pie
Cheesy Tots
Creamy Spinach
The photographs are beautiful and the recipes are easy to follow.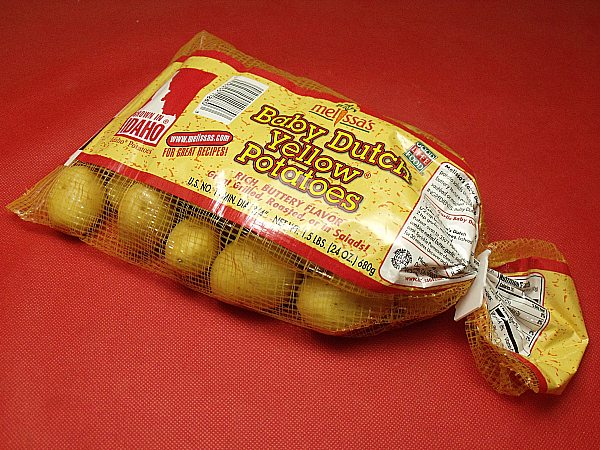 Melissa's
DYPs
The Perfect Everyday Potato Cookbook
by Sharon Hernandez and Chef Ida Rodriguez
isbn 9780990644309
Pub. date 11/7/14
Description: "The Dutch Yellow® Potato is available twelve months of the year; the consistency of this year-round supply is what this cookbook celebrates. The book is a delicious collection of dishes that highlight their creamy texture and buttery flavor, demonstrating their versatility as an ingredient that pairs equally well with fish, fowl or meat entrees."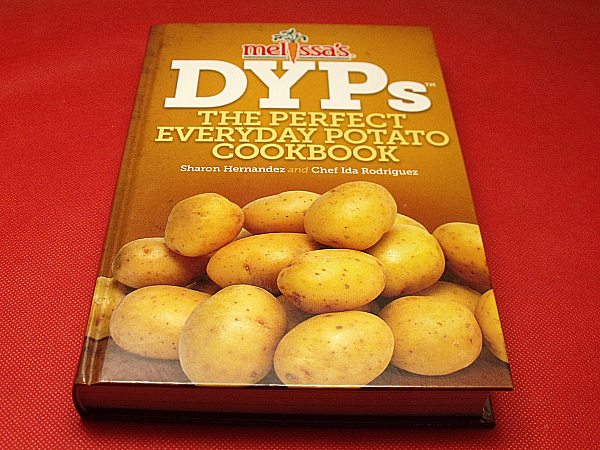 SOCIAL MEDIA – You can like Melissa's on Facebook and follow them on Twitter.
Enter daily through the Rafflecopter giveaway form below: