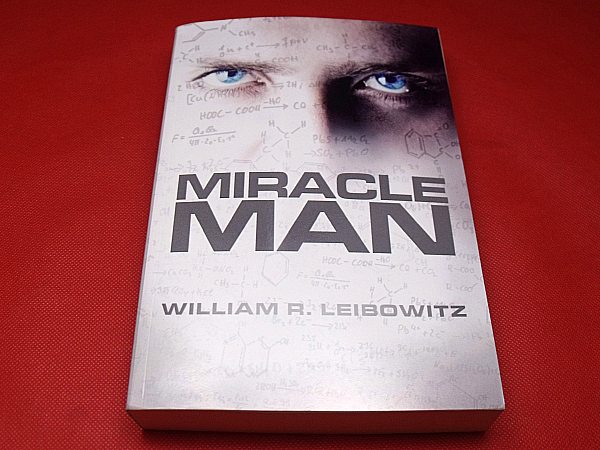 In our modern world, we often hear about scientific discoveries that lead to new drugs and new ways to treat disease. We hold fundraisers and race for the cure. Do we find the cure? Or are we just finding new ways to spend money on costly treatment plans instead of getting rid of the diseases themselves?
Miracle Man is a fascinating novel that explores intelligence, corruption, politics and the pharmaceutical industry. This is fiction, but is timely and will make you think about the real life implications of the questions raises in the novel.
The author, William Liebowitz, doesn't have a professional background in the sciences. He has a law degree from Columbia and currently practices entertainment law in New York. This gives him a unique perspective that works.
Miracle Man is an entertaining read that will leave you wondering "what if…" It would be a good choice for a book club to read and discuss.
Miracle Man

by William R. Liebowitz
isbn 978-0989866217
Pub. date 1/24/14
Description: "The victim of an unspeakable crime, an infant rises to become a new type of superhero. Unlike any that have come before him, he is not a fanciful creation of animators. He is real. So begins the saga of Robert James Austin, the greatest genius in human history. But where did his extraordinary intelligence come from? As agents of corporate greed vie with rabid anti-Western radicals to destroy him, an obsessive government leader launches a bizarre covert mission to exploit his intellect. Yet Austin's greatest fear is not of this world. Aided by two exceptional women, one of whom will become his unlikely lover, Austin struggles against abandonment and betrayal. But the forces that oppose him are more powerful than even he can understand."
Enter daily through the Rafflecopter form below: