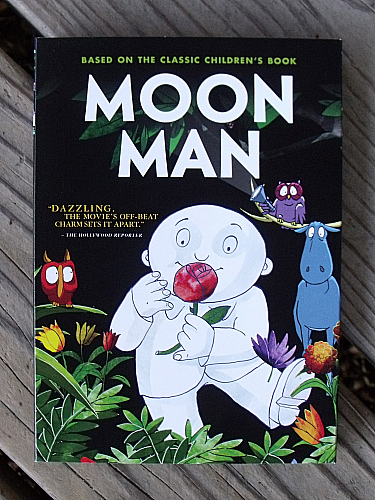 Have you or your kids read the classic children's book, Moon Man? The story and illustrations are magical!
Moon Man is now available as a DVD. The animated feature is based on the book. They really have captured the same sense of magic in an even bigger way. If you enjoyed the book, you'll enjoy the movie. And if you haven't read the book yet, you just may want to. This is a story that is meant to be enjoyed again and again.
This science fiction tale is meant for children, but can captivate adults as well. It's especially nice to watch before bed. Children can drift off to dreamland with their imaginations running free.
Moon Man

New Video Group
Not Rated
Release date 2/4/14
Synopsis: "The man on the moon is bored. One day, he hitches a ride to Earth on the tails of a passing comet — an "attack from outer space" that sets the alarm bells ringing in the President's headquarters — and starts to explore the fantastical creatures and sights of a new planet. But all is not well — the Moon Man's absence from his post means that all the world's children are unable to sleep. Before the President can capture him, they must join forces to return him to his rightful place in the sky."
Enter daily through the Rafflecopter form below: