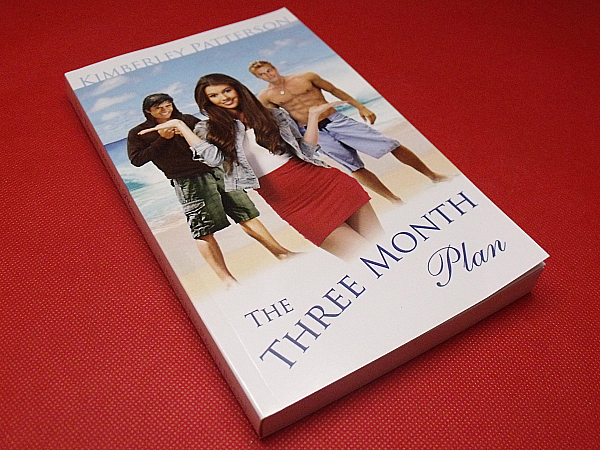 The Three Month Plan reminds me of those sappy 80's teen romance movies that I used to (and still do) love.
Kimberly Patterson has written a fun YA book that is best suited for teens and young adults, but can be enjoyed by those of us who are older and appreciate a clean and predictable romance.
The main character desperately wants a boyfriend and set her sights on a hot, popular boy while failing to notice that her male buddy is much better boyfriend material.
This is a story that doesn't get old. Even though it's been told in many different ways in books, movies and on TV, there are far too many girls who mistakenly go after physical attraction instead of friendship. Yes, looks are a part of the equation, but friendship is the best foundation.
The book is an enjoyable and quick read.
The Three Month Plan

by Kimberly Patterson
isbn 978-1490589893
Pub. date 7/3/13
Description: "Kelly Callahan had everything going for her. Everything that is, except for a relationship. It wasn't for the lack of trying, it just seemed like she was a magnet for all the wrong ones. But all of that was about to change the minute she laid eyes on Jake. On a dare from her close friend, Michelle, Kelly accepts a challenge to date and become Jake's girlfriend within three months. The consequence of losing is global humiliation, and she refuses to lose."
Enter daily through the Rafflecopter form below: