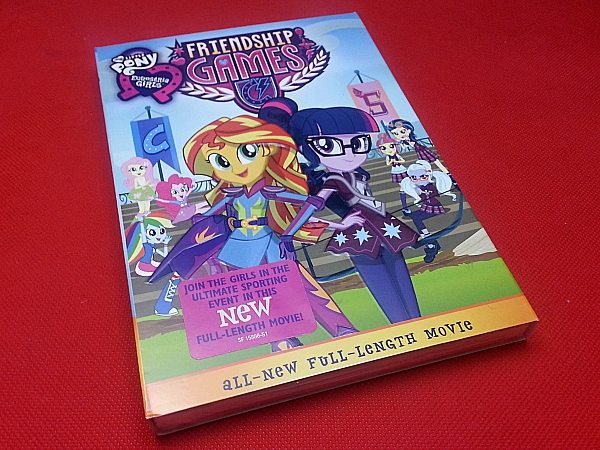 What's more fun than a My Little Pony episode? It's a full-length My Little Pony movie, of course!
Friendship Games is the third Equestria Girls movie and it is just as much fun as you would expect!

My Little Pony Equestria Girls:

Friendship Games DVD
Shout! Factory
Release date 10/13/15
Synopsis: "Canterlot High meets its rival school, Crystal Prep Academy, in a competition that's a long-standing tradition –The Friendship Games: a series of exciting events that includes archery, motocross, and rollerskating! Sunset Shimmer is tasked with keeping magic out of the games to keep things fair while she and her friends compete against Crystal Prep's top students led by someone with an equal amount of interest in Equestrian magic – this world's Twilight Sparkle."
SOCIAL MEDIA – You can connect with Shout Factory! on Facebook and Twitter.
Enter daily through the Rafflecopter giveaway form below: