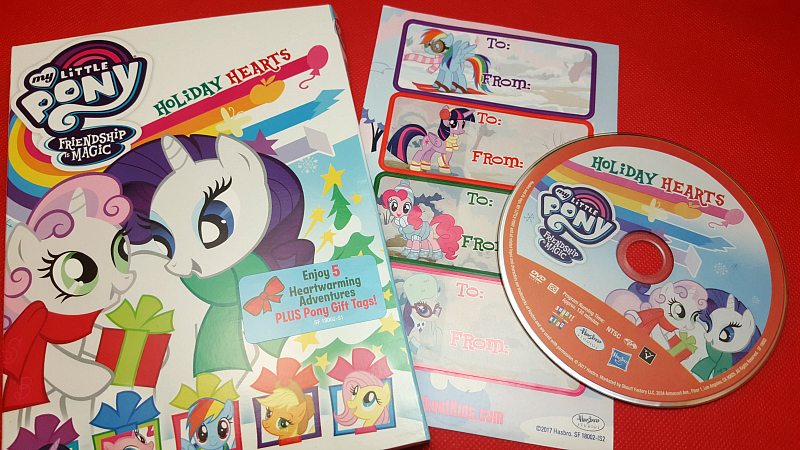 The Holiday Hearts DVD has six sweet episodes and a bonus sing along. There is a bonus gift tag sticker sheet included inside the DVD case.
Applebuck Season
Winter Wrap Up
Castle Sweet Castle
Hearthbreakers
A Hearth's Warming Tail
Not Asking For Trouble
Each entertaining episode has good life lessons woven into the story. They are calming and a great way for kids to enjoy the season while keeping their focus on more than just the gifts they will receive. The ponies remind kids to be kind, generous and grateful.
My Little Pony episodes are always heartwarming, but will make hearts even warmer with these sweet holiday episodes.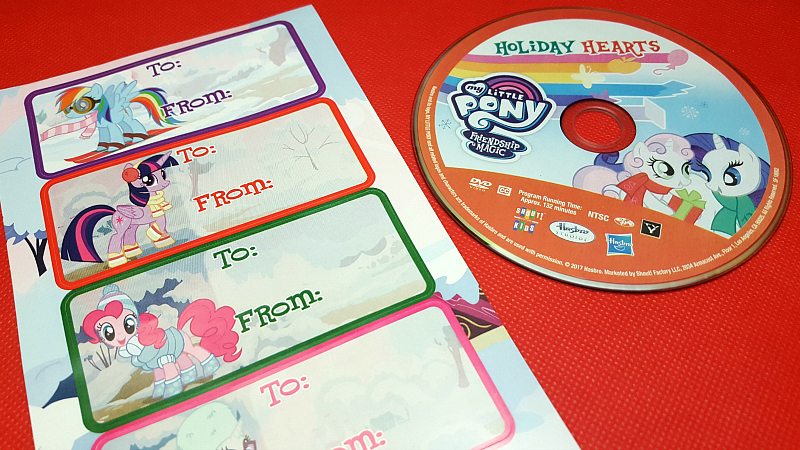 My Little Pony
Friendship is Magic
Holiday Hearts
Shout! Factory
Release date 10/3/17
Synopsis: "'Tis the season to celebrate with family and your very best friends. But you know that no holiday in Equestria is complete without a little adventure. Join Twilight Sparkle, Spike, Pinkie Pie, Applejack, Rainbow Dash, Rarity and Fluttershy as they embark on six exciting adventures sure to put you in the holiday spirit!"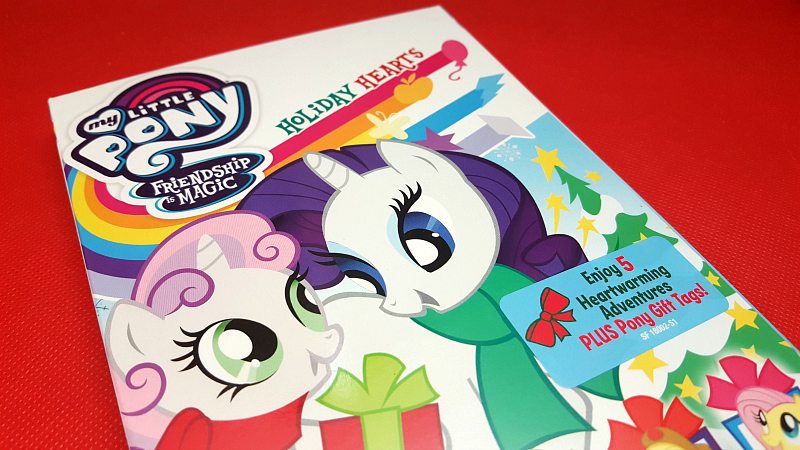 Enter daily through the Rafflecopter giveaway form below: