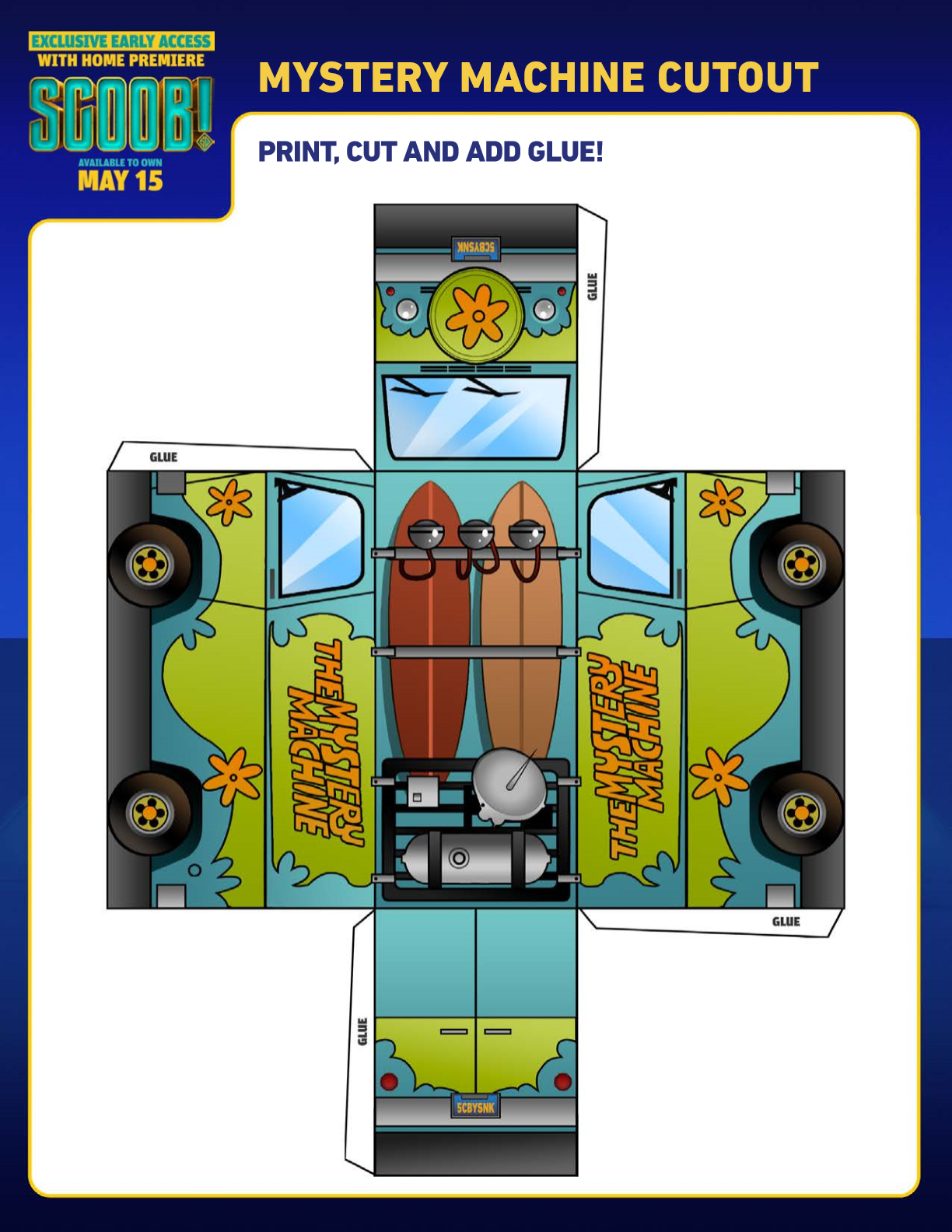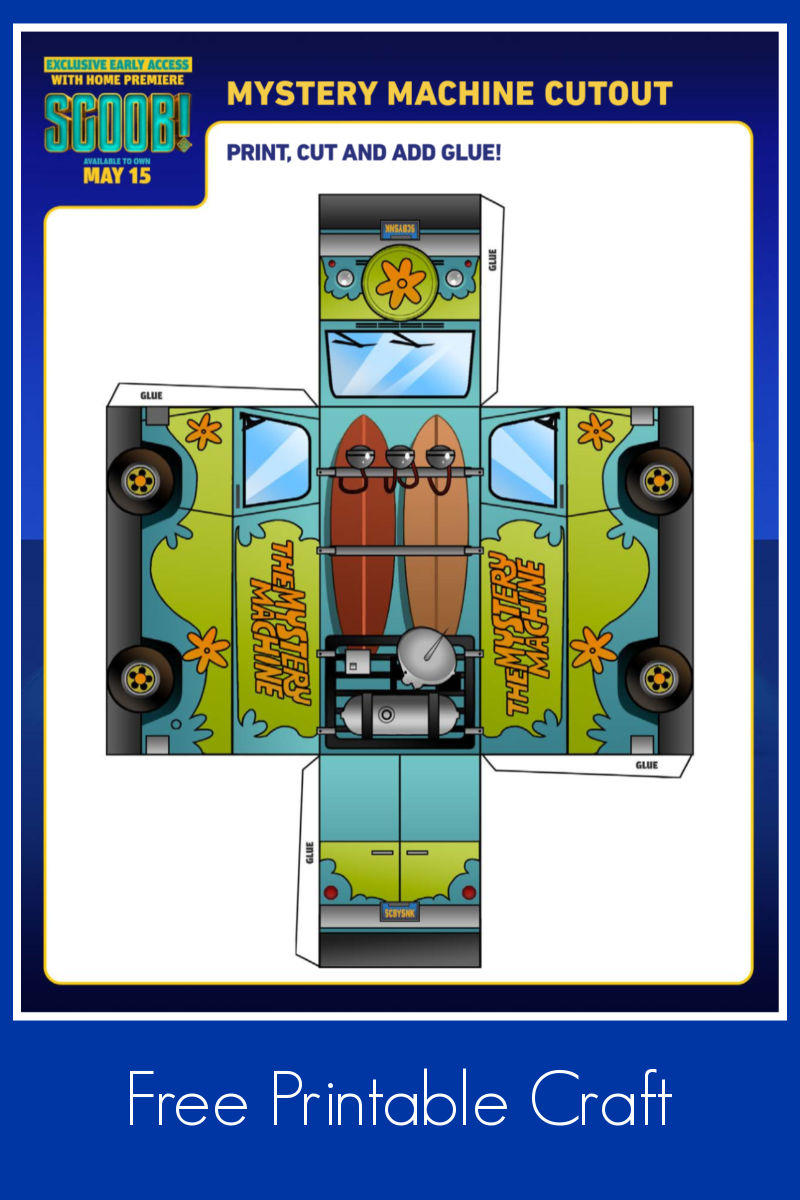 Mystery Machine Craft
Scoob Movie Activity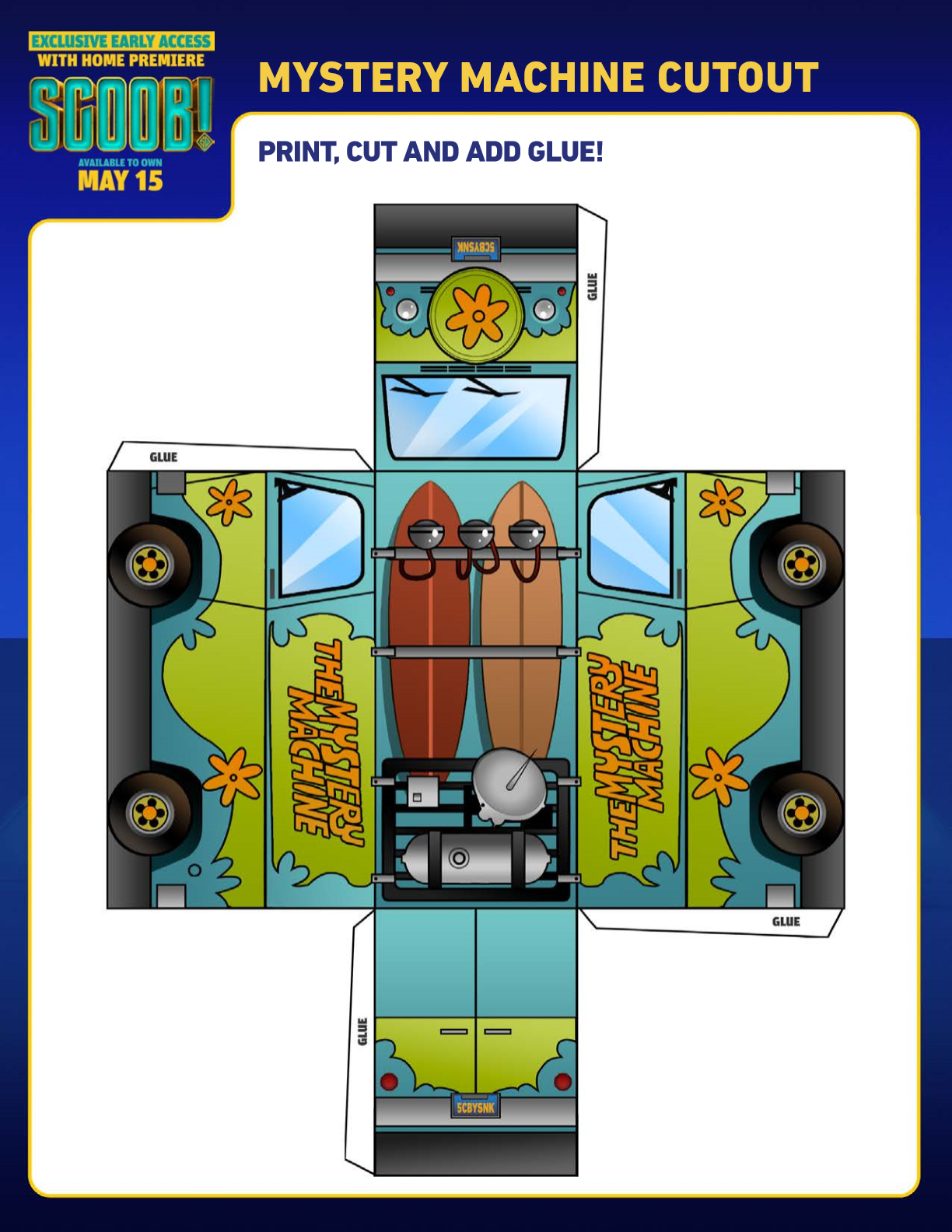 Your kids can make this groovy Mystery Machine craft, when they want to have some Scoob movie fun with Scooby, Shaggy and the rest of the gang.
I loved watching Scooby Doo on Saturday mornings, when I was a kid.
Of course, I dreamed of having my own cool van and solving mysteries with my friends.
That didn't happen, but I am thrilled that these characters are now featured in a new movie for another generation of kids.
The craft is easy to assemble.
It works best, if you print it on cardstock.
However, you can use regular copy paper, if that is what you have on hand.
Zoinks!
Scoob! Official Teaser Trailer
Warner Brothers
Rated PG
Release date 5/15/20
Synopsis
"SCOOB!" reveals the never-before-told story of Scooby's origins.
It shows how one of history's most famous friendships began when an adorable, homeless puppy met a lonesome young boy named Shaggy.
Then, they joined forces with aspiring young detectives Fred, Velma and Daphne to become the celebrated Mystery Inc.
Now, with hundreds of cases solved and adventures shared, Scooby and the gang face the biggest and most challenging mystery of their careers.
The challenge begins, when there is a plot that will unleash the legendary ghost dog Cerberus upon the world.
As they race to stop this "dogpocalypse," they discover that Scooby has a secret legacy and an
epic destiny greater than anyone imagined.
Click HERE to download the free printable pdf, so that your family can have some fun with Scooby and the gang.
For year round fun, take a look at the rest of my free Scooby Doo printables.
Many of the printable activities are from Disney and Shout Factory, so they feature movies, TV series and characters that your kids already know and love.
Some are educational and some are just plain fun. There are coloring pages, crafts, word puzzles, mazes, memory games and other family friendly activities.