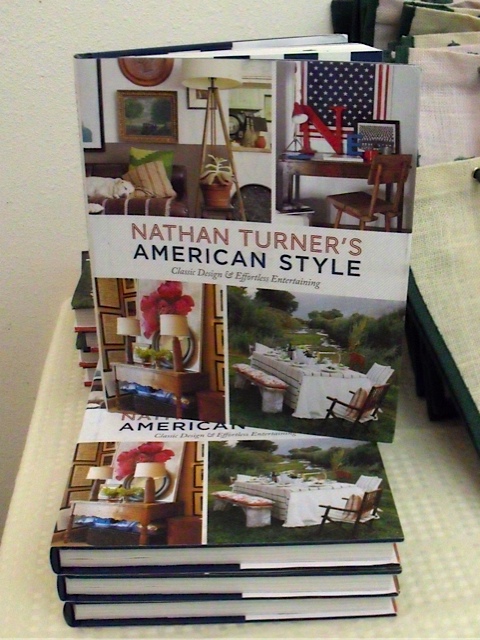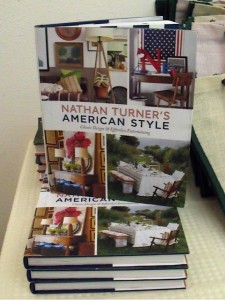 Nathan Turner's American Style
Classic Design and Effortless Entertaining
by Nathan Turner
isbn 978-1419704390
Pub. date 9/25/12
Synopsis:"With large open areas for relaxed entertaining and rooms where the lines between indoor and outdoor spaces are blurred, Nathan Turner's interiors epitomize the easy and casual yet hip and chic style of West Coast living. Now Nathan Turner's American Style brings his designs into the homes of readers who aspire to re-create his "barefoot, fuss-free, but still high style" looks for themselves. Divided into three sections of laid-back glamour—beach, city, and country—this book is filled with gorgeous images of accessible interiors, as well as Turner's tips on how to entertain and his way of putting great design into action. Nathan Turner's American Style is a must-have book for readers ready to create their own stylish spaces and learn how to turn fabulous design into a way of life."
I love looking at all the pretty pictures in design books. Usually, I see things that I think would be great in someone else's home. With this book, I see things that I want in my own home!
Nathan Turner's American Style features living spaces that are warm, comfortable and inviting. This is the way I want to feel in my home and the way I want my guests to feel when they visit.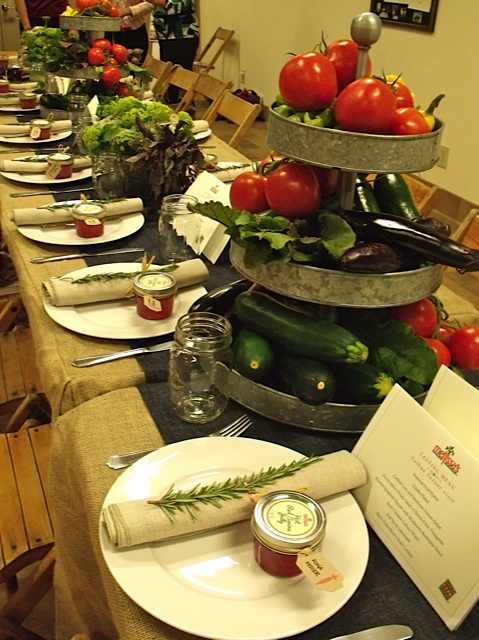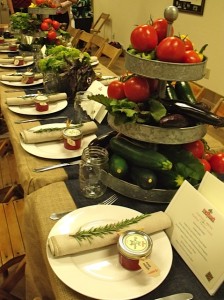 The book includes tips for capturing the details that bring about this American Style – furniture, accessories, colors, materials … even recipes and entertaining ideas.
Last week I attended a luncheon to celebrate the release of the book at Melissa's Produce. Nathan set up the tables for the event and the food was, of course, amazing!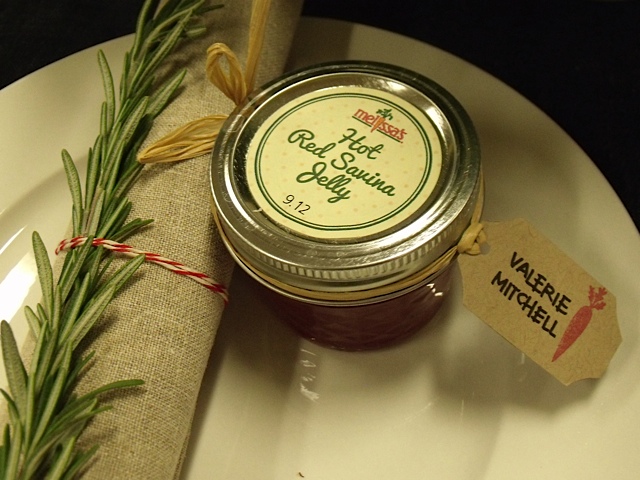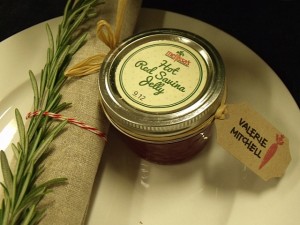 There is a similar table set up in the book. He used inexpensive burlap as table covers and decorated with fresh veggies and herbs. We each received a jar of Savina Pepper Jelly from Melissa's as a favor that doubled as a place card. The whole look was welcoming – perfect for conversation and enjoying good food.
The book is full of great ideas. It's fun to look at the pictures and it's wonderful to find design ideas that I can easily work into my existing decor.
Nathan personally autographed a copy of his book that one of you will win!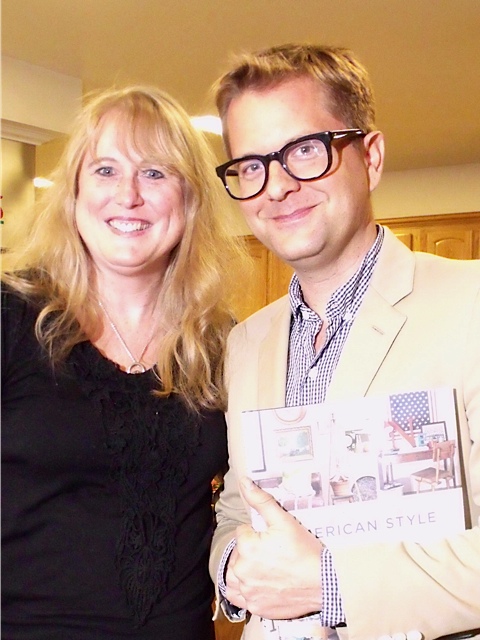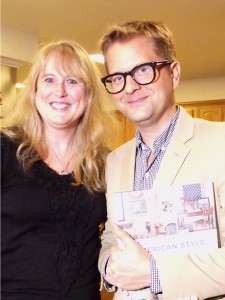 CONNECT WITH NATHAN TURNER – You can follow him on Twitter.
CONNECT WITH MELISSA'S PRODUCE – You can like them on Facebook and follow them on Twitter.