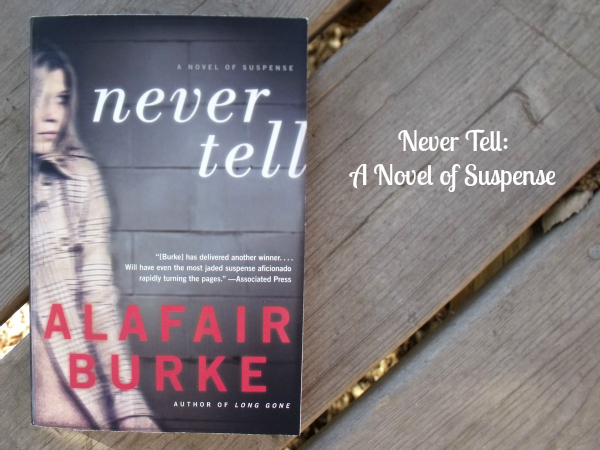 Alafair Burke has a gift for suspense! I thoroughly enjoyed her previous page turner, Long Gone, and am also impressed with her most recent release, Never Tell.
She graduated from Stanford Law School and worked as the Deputy District Attorney in Portland. Currently, she teaches criminal law at the Hofstra Law School. Her personal knowledge of crime and the inner workings of the legal system, help her create novels that are very intense and realistic. Consequently, it's hard to put these books down once you are drawn into the stories.
Never Tell

A Novel of Suspense
by Alafair Burke
isbn 978-0061999178
Pub. date 5/14/13
Synopsis: "Even a perfect family has its secrets. Sixteen-year-old Julia Whitmire appeared to have everything: a famous father, a luxurious Manhattan town house, a coveted spot at the elite Casden prep school. When she is found dead in her bathtub, a handwritten suicide note left on her bed, her parents insist that their daughter would never take her own life. But Julia's enviable world was more complicated than it seemed. The pressure to excel at Casden was enormous. Abuse of prescription drugs ran rampant among students. And a search of Julia's computer reveals that she'd been engaged in a dangerous game of cyberbullying against an unlikely victim."
This book was as good as I expected. There are lots of twists and turns, many of which are unexpected. Detective Ellie Hatcher is a strong and smart character. It's a pleasure to come along with her as she wraps up this complicated case in a neat package.
CONNECT – You can follow HarperBooks on Twitter.
Enter daily through the Rafflecopter form below: