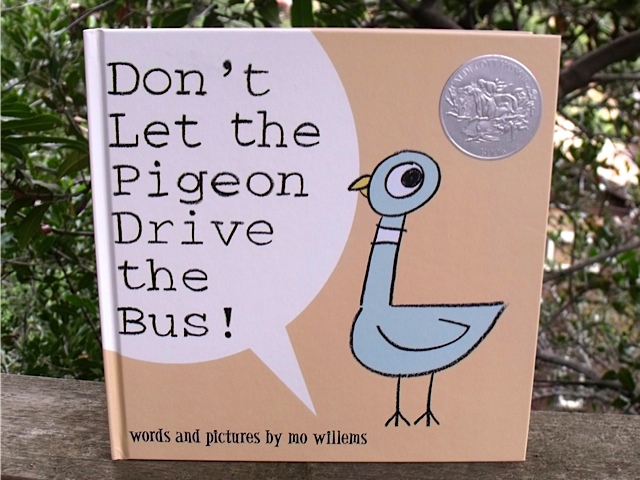 Happy 10th birthday to Pigeon!
Mo Willems created a memorable and whacky character that has stood the test of time. This book still makes me laugh, just like it did the first time I read it about a decade ago.
Don't Let the Pigeon Drive the Bus!

by Mo Willems
isbn 978-1423145141
Pub. date 6/12/12
This book is a Caldecott Honor winner for good reason. The words and illustrations (both by Mo Willems) work together to make this book entertaining for kids and the adults who read with them. In addition to the giggles, there is actually a nice little lesson to be learned.
I love reading with kids and this is one of those books that can be read over and over again. It's perfect for reading with exaggerated emotion and even some silly voices. Even preschoolers will be able to learn to recognize or memorize the words to "read" along with you.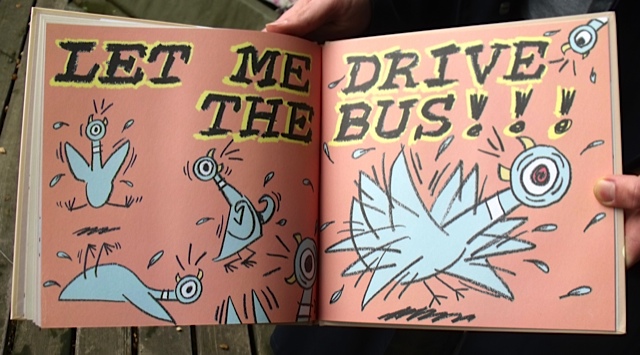 In honor of the 10th Anniversary of Pigeon, Disney Publishing Worldwide is releasing new Mo Willems books for kids (It's a Bus Load of Pigeon Books!) and adults (Don't Pigeonhole Me!). Both of these sound like they would be lots of fun.
Books are a wonderful thing. When kids learn to love books at a young age, they are preparing themselves for a life that is filled with a love for books and a thirst for knowledge.