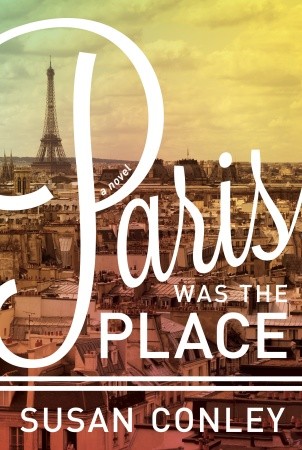 I love books that allow me to escape to and explore another place and I love books that make me think. Paris Was the Place does it all!
In this novel Susan Conley explores family, relationships, love and country. It's easy to get caught up in our 'American bubble' when it comes to immigration, but this is universal and has been going on in some form or another since the dawn of time. Setting the book in Paris, puts a fresh and human perspective on it's complexities and how it can impact all involved.
I've never been to Paris, but the author describes it and life there beautifully and with detail that makes it feel realistic. It's enjoyable to get to know Paris and the characters and situations the author has created.
Paris Was the Place

A Novel
by Susan Conley
isbn 978-0-307-59407-5
Pub. date 8/6/13
Description: "When Willie Pears begins teaching at a center for immigrant girls who are all hoping for French asylum, she has no idea it will change her life. As she learns their stories, the lines between teaching and mothering quickly begin to blur. Willie has fled to Paris to create a new family for herself by reaching out to her beloved brother, Luke, and her straight-talking friend, Sara. She soon falls for Macon, a charming, passionate French lawyer, and her new family circle seems complete. But Gita, a young girl at the detention center, is determined to escape her circumstances, no matter the cost. And just as Willie is faced with a decision that could have potentially dire consequences for both her relationship with Macon and the future of the center, Luke is taken with a serious, as-yet-unnamed illness, forcing Willie to reconcile with her father and examine the lengths we will go to for the people we care the most about."
Enter daily through the Rafflecopter form below: