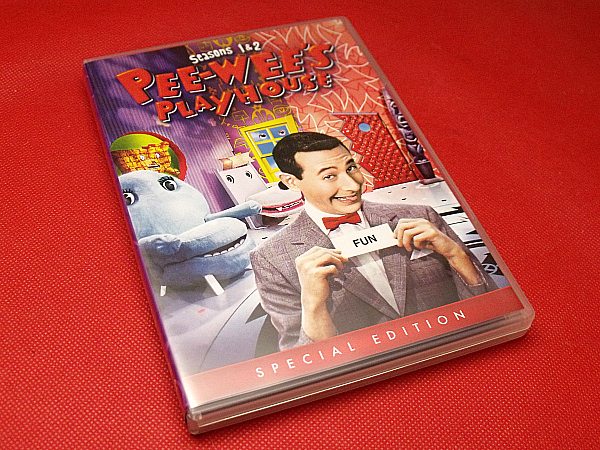 Pee-wee's Playhouse is a wonderful journey back in time for those of us who enjoyed the original series as children or adults and will be enjoyed by kids who have never seen it before.
The Seasons 1 and 2 four disc DVD set is even more wonderful than I expected it to be. The series has been digitally remastered, so the picture quality is even better than it was when it first aired on TV. With some shows, you might not notice it that much, but with a show like this it is obvious. The intricate details of the set pop from the screen vividly. I was able to see details that I'm sure I missed originally.

Pee-wee's Playhouse

Seasons 1 & 2 (Special Edition)
Shout! Factory
Release date 10/21/14
Synopsis: "TV Guide named Pee-wee's Playhouse #10 of the Top 25 Cult Television Shows Ever! All 23 wild and crazy episodes from the first two seasons of Pee-wee's Playhouse have been METICULOUSLY RE-MASTERED from the original film elements and now YOU can see them for the very first time looking better than ever before! Scream along to the SECRET WORD with Pee-wee Herman and his pals — Jambi the Genie, Miss Yvonne, Cowboy Curtis, Reba the mail lady, Captain Carl, Magic Screen, Conky, Globey, Chairry, Pterri, Randy and many more!"
SOCIAL MEDIA – You can connect with Shout Factory on Facebook and Twitter.
Enter daily through the Rafflecopter form below: