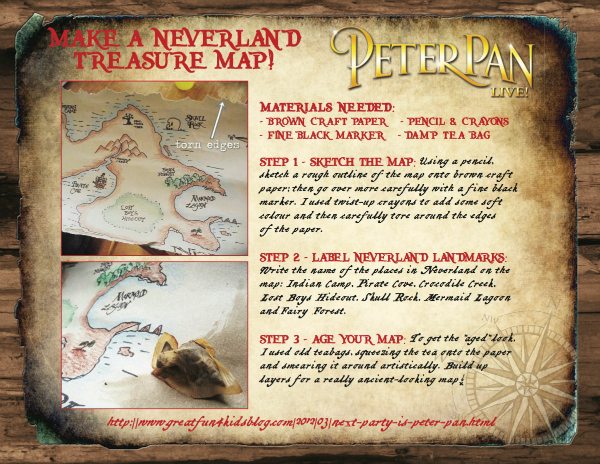 Click HERE to download the free craft.
Imagination is a wonderful thing! This treasure map craft is a fun project for kids. They can make it true to the story and include Neverland landmarks on their map or they could make up their own map and hide treasure somewhere around your house or yard.
Has your family seen Peter Pan Live, yet? The Broadway musical aired on NBC earlier this month and is already available on DVD.